Virgin Money interest rates update
Virgin Money Australia regularly reviews rates on our savings and home loans following each Reserve Bank of Australia's (RBA) decision to ensure they balance the needs of savers and borrowers and are competitive in the market.
Keep checking this page, as we will keep it up to date with the latest information.
For more information, view our media release here.
Your financial future
Tips and tools to help you plan and budget for interest rate increases.
Fixed rate ending soon? Know your options
In the last two years, many Australians have enjoyed a level of certainty locking their home loan to a fixed rate at or below 2 per cent. In fact, at the start of 2022, nearly 40 per cent of Australian homeowners had a fixed rate – up from 20 per cent in early 2020.
If your fixed rate loan is getting closer towards its maturity date, there are plenty of ways you can prepare yourself to manage the change in repayments.
In the event of interest rates rising, it's good to be prepared so you can budget for your home loan.
Our calculators can help you work out what your new repayments will be, how much you can borrow, and the best home loan for you out of fixed, variable, or split repayments.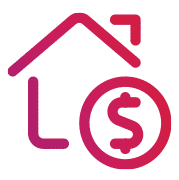 Loan repayment
calculator
Borrowing power
calculator
Split loan
calculator
Financial Difficulty Assistance
If you're concerned about your financial position and feel you won't be able to meet your financial obligations, we may be able to assist you. Get in touch with our Customer Assistance Team as soon as you can on 1 800 701 997.
For more information, please visit our Financial Difficulty Assistance page.