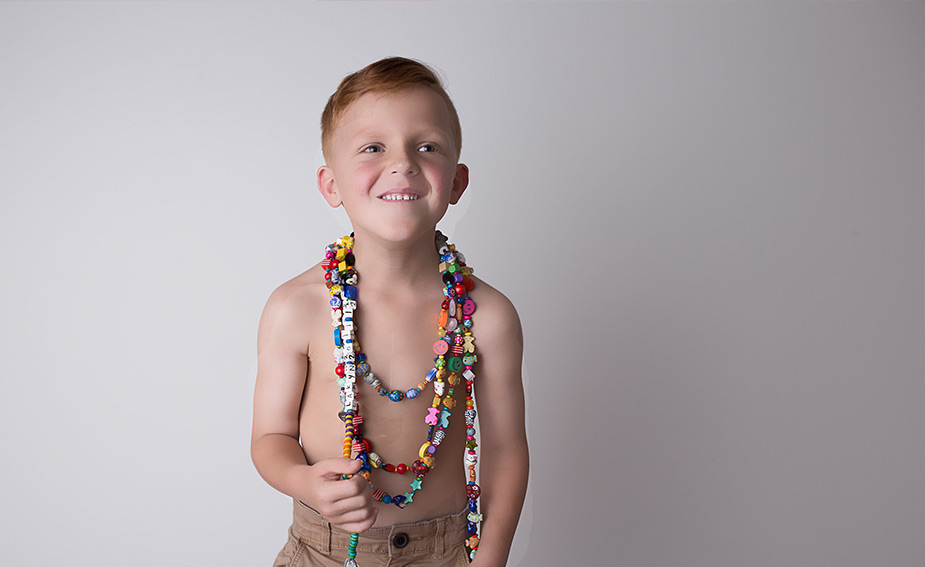 The 6-year-old HeartKid with a Heart of Gold
Life throws a lot of curveballs; whether it's injury, a relationship breakdown, a career failure, or a debilitating disease. But, despite these unexpected events, tests and trials, Aussies know to rise above, seek comfort and support in their loved ones and keep cracking on. In this crazy world, the best thing we can hope for is to just keep moving forward, love our families and be ourselves. In partnership with HeartKids, we're celebrating the heroes, big and small, who fight against congenital heart disease and live life their way with passion and strength, despite the anxiety and pain that comes with life-threatening illnesses like heart disease.
In partnership with HeartKids, we're celebrating the heroes, big and small, who fight against congenital heart disease and live life their way with passion and strength, despite the anxiety and pain that comes with life-threatening illnesses like heart disease.
This is the story of Lakyn – a six-year-old boy who is the definition of a little battler. He enjoys his life and is learning and growing despite his earlier setbacks and ongoing challenges. He started school last year and is learning to play the guitar. He enjoys riding his bike and scooter at the skate park with his dad, playing soccer at lunch with his friends and playing with everything from Nerf guns to Barbies with his little sisters.
What strikes people most about Lakyn is his kindness, empathy and his sensitive soul. His mum Bronwyn says he feels for everyone and everything, from sick kids and homeless dogs, to a sad commercial and the ending of the last Avengers movie. He comes from a large and supportive extended family, so he knows the meaning of looking out for one another. Most importantly, he hopes to grow up and be a heart doctor so he can help kids like himself.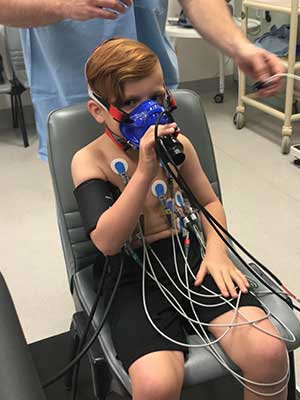 After a stressful labour and birth, Lakyn came into the world not crying, but completely silent. Finally, his parents heard him cry and at 15 minutes old, he was admitted to Westmead Children's Hospital where he underwent an echocardiogram and ultrasound to confirm his pre-birth diagnosis.
"It's a tough little bubba that one," Lakyn's father Nick said as he wheeled Bronwyn down to the Grace Ward to properly meet her son for the first time.
"He already looked so different and already had so many wires on him," says Bronwyn. "I stood over Lakyn's bed and rubbed his legs. l sat next to his bed and rubbed his belly. l paced the floor in front of Lakyn's bed to keep myself awake. Little did l know this would become my never ending routine for many days to come."
A cardiologist had confirmed that Lakyn had coarctation of the aorta and aortic stenosis, a narrowing of the aorta and the aorta valve opening. However, they also found that he had a vein connecting the left upper pulmonary vein and the left innominate vein – a highly unusual presence that could be life-threatening.
At just three days old, Lakyn underwent life-saving thoracotomy heart surgery, but the procedure was very risky. He had been heavily sedated for days, with his parents not having seen his eyes or heard his cry since he was born.
"Watching Lakyn be wheeled off [for surgery] took the colour out of the world for me. At this point I realised; really realised, how much I needed him. My life seemed like nothing before Lakyn, l could not go back to that life after having met him. I was thinking, 'Please let this operation go smoothly and give him the chance at the life he deserves'," says Bronwyn.
Thankfully, the operation was a success, and Lakyn recovered in record time. A decision was made days later to move him from an incubator bed in the ICU to a bassinet in the High Dependency Ward. Finally, after two weeks, Bronwyn and Nick were able to hold and cuddle their baby boy, and a few weeks later, Lakyn was able to go home with his parents.
Lakyn left the hospital on multiple medications, and by six-months-old, he was off them completely. His feeding was slow, meaning that gaining weight in the first few months was a struggle. But by six-months-old, Lakyn was a happy, healthy baby. Besides his scar, you would not have known he was a heart baby. Life was good for their little family unit.
However, just after his little sister was born, before his 2nd birthday, Lakyn began to show signs that all was not well. Over a three-month period, Lakyn became a different child. He was napping heavily and sleeping long hours during the night. He was sweating and developed a greyish skin tone, and he couldn't run around for long before he would lay down with his eyes glazed over.
Appointments and tests with their cardiologist confirmed his parents' fears – that Lakyn would need to go in for open-heart surgery. He had grown a subaortic membrane that was almost completely blocking the blood flow in his heart. Just before his surgery, Bronwyn reached out to HeartKids.
"I was having a hard time wrapping my head around everything and felt like a was drowning. I didn't know anyone around me who understood what we were going through and the little tips, hints, and listening ear of someone who had been there before was priceless."
At 27 months old, Laykn underwent heart surgery. His subaortic membrane was removed and his aortic stenosis was fixed for the time being. However, one day down the track, he will have to get it replaced.
The first few days after the surgery, Lakyn's parents were anxious when they saw he was showing some signs of regression. In the following months, he had to re-learn to toilet train, learn some new words again and regain some of his coordination.
However, since he hospital, his future has looked brighter every day as he's continued to get better, healthier and stronger. The little boy who went to the hospital is different to the one that came out. He's braver now and has learned maturity beyond his years. It's clear he was born to be a fighter.
"Lakyn has had blood tests and he'll be sitting there in pain but won't move or fight it. Tears will be rolling down his face but he'll be brave as he knows that's what needs to be done," says Bronwyn.
When it comes to the future, Lakyn has big plans. He intends on becoming a heart doctor who plays guitar so he can help kids like himself. He says he wants to play for the other kids at the hospital next time he's thereso he can lift their spirits.
Bronwyn and Nick recently sat down and reflected on their journey with Lakyn, appreciating how lucky they've been. Ten years prior to Lakyn's birth, doctors say he would have died at birth from SIDs. But, thanks to charities like HeartKids, groundbreaking research has meant that Lakyn has had the chance to grow up and become who he is today.
"Research into CHD has saved our baby boy and we are and will forever be grateful for giving us the greatest present of all – life," says Bronwyn.
Virgin Money has very proudly generated more than $150,000 for HeartKids, through donations, volunteering support and fundraising.
If you'd like to donate to the foundation, visit HeartKids.