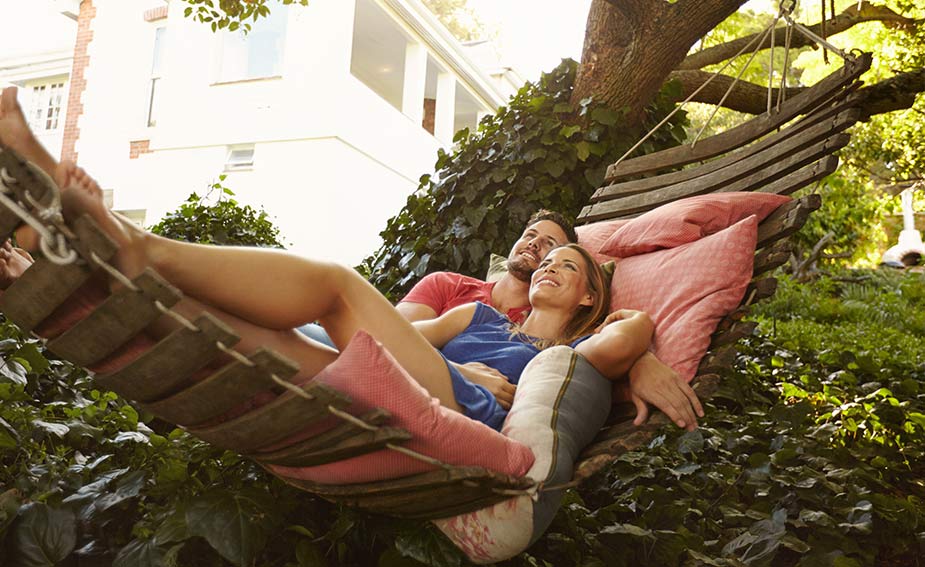 How much do you need to retire in Australia?
Asking how much you need to retire can be like asking, 'How long is a piece of string?'
However, figuring out how much you need for retirement is really just a case of looking at all the pieces of the superannuation puzzle. What is the current suggested level of savings in Australia? How much does it cost to buy a house or rent? How much will you spend on food, travel and medical expenses?
ASFA standard
The Association of Superannuation Funds of Australia (ASFA) is essentially the omnipresent body of Australian superannuation. The organisation keeps an eye on policy, research and advocacy surrounding retirement savings, but perhaps most importantly, makes regular suggestions for how much John Doe should have for retirement. That's you.
Recent figures from the June quarter 2019 outline how much both singles and couples could expect to spend for both a modest and comfortable lifestyle per year of retirement:
Single person, modest lifestyle: $27,814 per year
Couple, modest lifestyle: $40,054 per year
Single person, comfortable lifestyle: $43,601 per year
Couple, comfortable lifestyle: $61,522 per year
A modest lifestyle is defined as being able to just "afford fairly basic activities". This means you can pay your bills, have food in the cupboards and a modest place to live. A comfortable lifestyle is one in which you'll be able to afford a range of recreational and leisure activities, as well as private health insurance, good clothes, gadgetry and the odd international holiday.
Deciding which lifestyle you're most like to lead in retirement may have a large impact on your super savings goals. If you don't make that decision now and save appropriately, it may be that your final savings will decide the lifestyle you'll live for you.
Government pension
In addition to whatever you manage to save for retirement, you may also be able to add funds from the government.
The age pension is for Australians over the age of 65 who meet the requirements of an income and asset test. Depending on your situation, you may receive extra funds each fortnight:
Single person or couple separated due to health: Maximum of $926.20 per fortnight, declining based on the results of your income and asset test.
Couple: Maximum of $698.10 per fortnight each, declining based on the results of your income and asset test
For full details on the income and assets tests visit HumanServices.
If you are planning on retiring early, remember that you won't be able to access the age pension until you have reached the pension (or 'retirement') age. This retirement age is going up in the coming years, set to increase to 70 for those born after 1965, meaning you may have to wait longer than your parents before enjoying a helping hand from the state.
Passive and active retirement
When you reach retirement age, with a bit of luck you'll still be physically capable and moving around on your own. This means you will be more likely to venture out and about around your city in search of fun, be it a trip to the movies, dropping in on your unsuspecting adult children or participating in the local bowls tournament. Regardless of your activity type, each of these things costs at least some element of money. The more active your retirement, the more you will need to save beforehand to support it.
Alternatively, a passive retirement is entirely the opposite. Some people reach the big 6-5 (or the big 7-0, as the case will soon be) and are quite happy sitting with their loved one reading a book and sipping on cups of tea. Also, those who live an active retirement may one day be medically restricted, and thus be encouraged into a passive lifestyle to accommodate. Either way, you will be spending a lot less money on travel and activities if you spend more time indoors, and will thus need to save less.
Make sure to have enough in your nest egg for tea bags, though – so your partner doesn't get mad.
Housing costs
Retiring in the Lucky Country is a worthy goal for not just Australians, but foreigners too. Our laid-back lifestyle, fabulous beaches and the black gold that is Vegemite are all top reasons to remain in Oz.
By retirement, you may have already paid off your mortgage. If not, you will need to factor mortgage repayments into your calculations as well.
If you are renting your property into retirement, this will also play a part in how much you need to save. Independent property research company SQM shows that current weekly rental prices for houses are around the $672 mark in capital cities, and $415 on average nationally. For units, it is about $544 per week in capital cities and $440 on average nationally.
This shows that your desired location of retirement may also have a part to play in how much you need to save.
Food costs
Your peckish penchants could leave a distinctly sweet or sour taste on the tongue, as food costs are second only to those of transportation, according to MoneySmart figures. For a modest, single lifestyle you might spend around $122 per week on food, or even up to $239 per week as a couple living a comfortable lifestyle. Since that equates to anywhere from $6,000 – $12,500 a year just on food, it's clear your eating habits could take a bite out of your super savings.
What do you think – how much do you need to retire in Australia, and how are you figuring it out?
With one of the lowest fees in the market, Virgin Money Super could be helping you save more for retirement.
Compare our superannuation fees and find out how much you could be saving today.