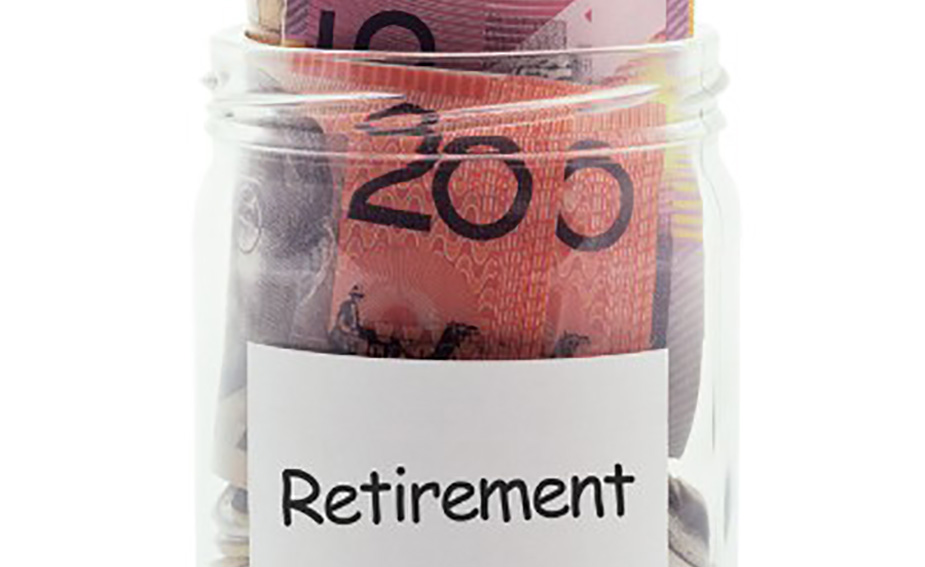 Understanding how you can best invest your super
When it comes to your superannuation investment strategy, understanding your options is empowering. After all, knowing where your money is and how it can be invested means you can make smarter decisions today to create a better future for tomorrow.
Research suggests that Australians are not investing enough into their super, with a lack of understanding around personal finance emerging as the top reason why this might be, as well as an acceptance of the status quo, and an assumption that mandatory employer contributions will be enough. While further research tells us that there is an interest in superannuation, it is not being transferred into actual behavioural change.
The connection between people not engaging with their super and a lack of retirement funds is apparent.
For this reason, understanding the benefits your super can bring to your future is vital. How you invest and use your super will change according to the stage you are at in your life. And the recent news that the Australian government is considering giving first home buyers access to their super fund as part of new affordable housing package means that now is a great time to understand how you can best invest your super.
This might seem like a lot of pressure, but making an informed choice about the current options available to you can be quite simple – when you know what to look for.
Whether retirement is five or thirty-five years away, taking charge of your super now is crucial. Discover how super investment strategies work and how you can make informed decisions for your super.
Which super investment strategy is best for you?
When choosing what's best for you these are three key factors that come into play:
Your age
When you plan to retire
How much risk you are willing to take
It might seem obvious, but it's worth pointing out that the younger you are, the more time you have before retirement. This means that, essentially, the longer you have until retirement, the more time you have to ride out any low earning years and capitalise on the good ones. The type of risks you are willing to take within these different times is important.
To help you understand the different levels of risk and returns associated with the different investment strategies, here is a quick overview of the four most common types:
1. Growth
These aggressive strategies aim for higher than average returns over the long term, but come with higher risk. This means that you could experience higher losses in bad years than a lower risk option.
They often invest around 70% or more of your super in shares or property, and are usually more relevant for people who are many years away from retirement and are willing to ride out the highs and lows
2. Balanced
Balanced strategies aim for reasonable returns with less risk than growth funds
Funds have traditionally invested the majority of funds in shares or property. The rest will be in fixed interest and avid benchmarking against 70% or generalising all balanced funds.
3. Conservative
This strategy is more conservative than both the balanced or growth option whilst it is also likely to yield a lower return than the other two options. The majority of assets are generally invested in fixed interest and cash with around 30% invested in shares and property. These strategies might most suit people who are preparing to transition to retirement, and want to consolidate the balance they have accumulated.
4. Cash
100% of your super will be invested in long-term deposits with Australian institutions.
This option, subject to market volatility, often guarantees your capital (base investment) but will yield a much lower return than any other option.
The earnings you accumulate are also safe from being reduced by investment losses.
Read your current fund's most recent Product Disclosure or Member Statement to find out how your super is invested. Most funds should let you switch your investment options seamlessly.
Becoming more involved with your super
The more you are aware of how your money is invested, and the performance of your investment choices, the more prepared you could be in your retirement.
But, making big investment decisions is not for everyone. Working out how involved and active you want to be in managing where your money is invested is different for everyone. And making big financial decisions is not necessarily for everyone either. Super funds offer different options on how active you can be; from all-in, where you take control of the decisions to a much more backseat approach where you can let the super fund take care of your super investments for you.
Whatever your risk appetite, Virgin Money Super provides both of these options to all our super customers. And, our straightforward investment strategy options are easy to understand.
Virgin Money Super members have two main options to choose from:
Our LifeStage Tracker® programs is our investment assistance tool that automatically adjusts asset allocation according to your year of birth.
Our choose your own investment mix where you can choose a single investment option, or a mix of options from any of the investment options available with no limit on the number of options you select to be invested in.
Learn more about our super investment options to help you decide which suits your unique life circumstances best.
How is your super currently invested?
Logging into your online account, reviewing your last Annual Statement and reviewing your fund's most recent performance statement is a good place to understand how your super is currently invested and start thinking about if it suits your current risk profile.
With the knowledge above, you will be able to understand your current investment strategy and where you would like to be. You can then drill down into how much is being invested across different investment types like:
Australian Shares
International Shares
Property and Infrastructure
Defensive Fixed Interest and Cash
As a Virgin Money Super customer, you have access to simple super advice at no additional cost where we can help you make investment choices right for you within the Virgin Money Super product
Disclaimer
This information is of a general nature only and does not take into account your personal financial situation, needs or objectives. As we don't know your financial needs we can't advise if Virgin Money Super will suit you. Please consider the Product Disclosure Statement, Product Guide, Insurance Guide and Financial Services Guide before making a decision about the product. For further information about the insurance options refer to the Insurance Guide.
It is very important to note that superannuation is generally a long term investment. Past investment performance is not a reliable indicator of future performance and should never be the sole factor considered when selecting a fund. It is very important to note that superannuation is a generally long term investment and that past performance is not indicative of future performance.
Prepared by Virgin Money Financial Services Pty Ltd ABN 51 113 285 395 AFSL 286869. Virgin Money Super is a plan in the Mercer Super Trust ABN 19 905 422 981. Virgin Money Super is issued by Mercer Superannuation (Australia) Limited (MSAL) ABN 79 004 717 533 AFSL 235906 as trustee of the Mercer Super Trust. For more information about Virgin Money Super, please refer to the PDS which is available free of charge on our website or by calling the Customer Care team on 1300 652 770.