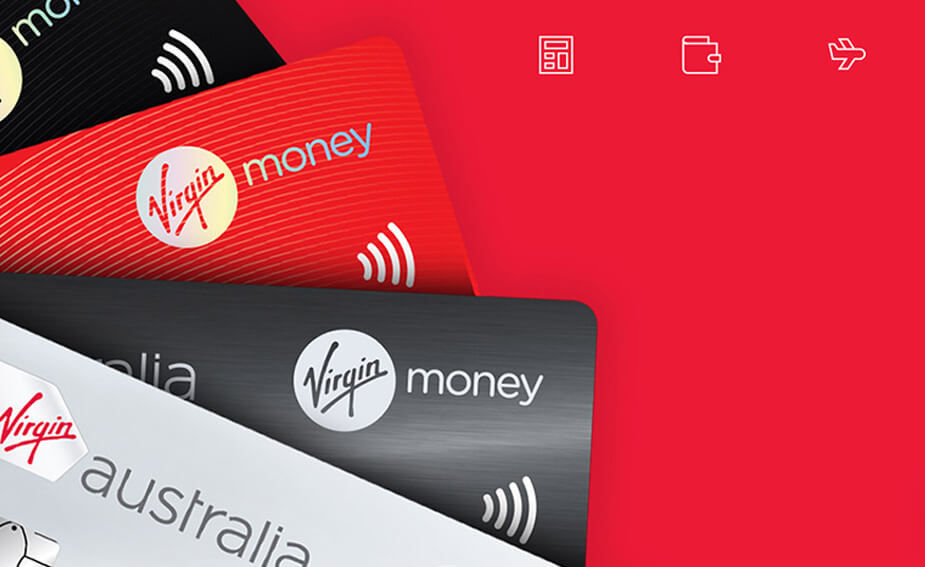 Which Credit Card is Right for You?
In a crowded marketplace, it may not be easy to find the credit card that is right for you.
One way is to understand how you would use your card, and compare that to the features and benefits offered by the credit cards in the market.
From frequent flyers to fee-avoiders, we've done the leg work to show how different cards might suit different preferences and lifestyles.
Avoid-fees-at-all-costs
Do you hate paying fees and prefer to leave the bells and whistles to others? Do you stay on top of balance payments each time your statement arrives?
Why not consider a credit card that doesn't charge an annual fee? The Virgin Money No Annual Fee credit card with no annual fee, ever, might be what you're looking for. Check it out to see if it would suit your needs.
Interest-reducer
Of course, no-one wants to pay interest however if you're borrowing money and don't repay the balance in full each month, you will be charged interest.
If you're after the convenience of a credit card so you can purchase things now, and pay them off over time, then a card offering a low ongoing interest rate could be an important feature for you.
In which case, the Virgin Money Low Rate credit card may just fit the bill. It features the lowest interest rate for purchases across the Virgin Money suite of credit cards.
Like-rewards-but-not-a-full-blown-points-hacker
Many people like to get a little something back on their everyday credit card spend, whether it's frequent flyer points to make that holiday dream a reality or reward points that can be cashed in for gift cards at those festive times of the year. Many people also don't want to pay a huge annual fee for the privilege.
To cater for this type of customer, the Virgin Australia Velocity Flyer Card, our most popular credit card fits the bill, with the ability to earn Velocity Frequent Flyer Points on everyday spend and cardholders receive a Virgin Australia Gift Voucher each year. If this sounds like your type of card, check out the Flyer website for full benefits, fees and terms and conditions.
Frequently-flying-points-hacker
The frequent flying point hackers tend to value premium cards that offer maximum reward points, flight benefits and complimentary insurances. They use their card consistently, so the benefits of having the card could outweigh the higher annual fees that are usually associated.
The Virgin Australia Velocity High Flyer credit card is the premium card in our suite. It comes with the ability to earn Velocity Frequent Flyer Points on everyday spend, a Virgin Australia Gift Voucher and 2 complimentary single entry Virgin Australia domestic Lounge Passes each year, and a range of complimentary insurances. If you think you fall into this category, be sure to check out the High Flyer website to review the terms and conditions, fees and benefits in detail.
Which features matter most to you, and which card do you think would suit you best?
Virgin Money (Australia) Pty Limited ABN 75 103 478 897 ("Virgin Money") distributes the Virgin Money Credit Cards ("Credit Cards") as the authorised credit representative of Bank of Queensland Limited ABN 32 009 656 740, Australian credit licence 244616 ("BOQ"). Citigroup Pty Ltd ABN 88 004 325 080 AFSL/Australian credit licence 238098 ("Citibank") is the credit provider and issuer of the Credit Cards. BOQ does not and will not guarantee or otherwise support Citibank's obligations under the contracts or agreements connected with the Credit Cards.