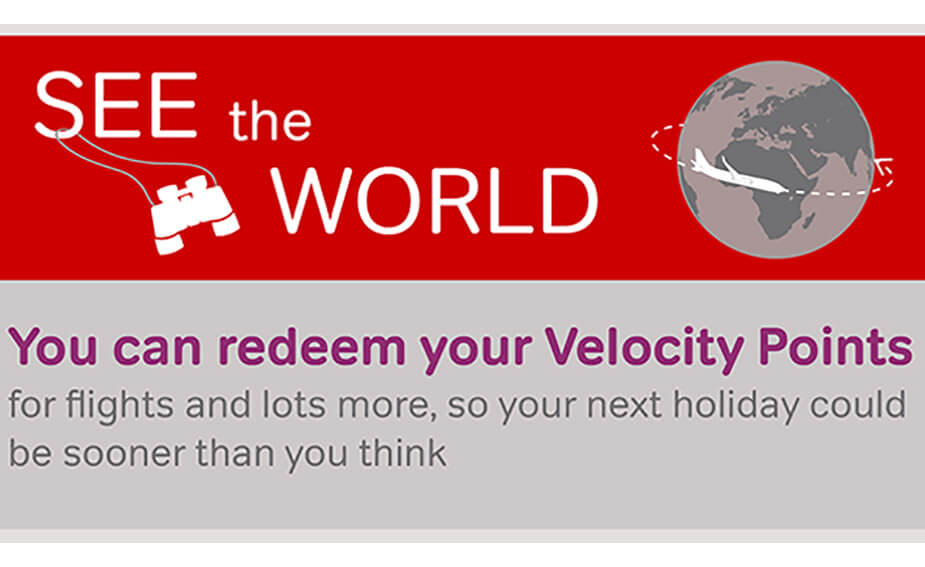 Where the Virgin Australia Velocity High Flyer Card can take you [Infographic]
Figuring out the value of your credit card reward points can be tricky.
So we've created a simple graphic to make it easier to understand, and show you how your next holiday could be closer than you think!
It's based on:
Research into Australian household spending patterns in 2012/13 by IBISWorld
Taking that average household spend & showing you how many Velocity Points would be earned if this spend was made on a Virgin Australia Velocity High Flyer Card
Then finally demonstrating how these Points could be redeemed for flights to different corners of the globe
Of course, terms and conditions do apply and earn rates whilst accurate at date of publication may be subject to change, so be sure to check the Virgin Money Credit Card website for the latest Velocity Points information.
It really is easy to get more from everyday spend
It just goes to show how easy it is to get more out of your everyday spend & how quickly your Velocity Points balance can add up to meaningful rewards.