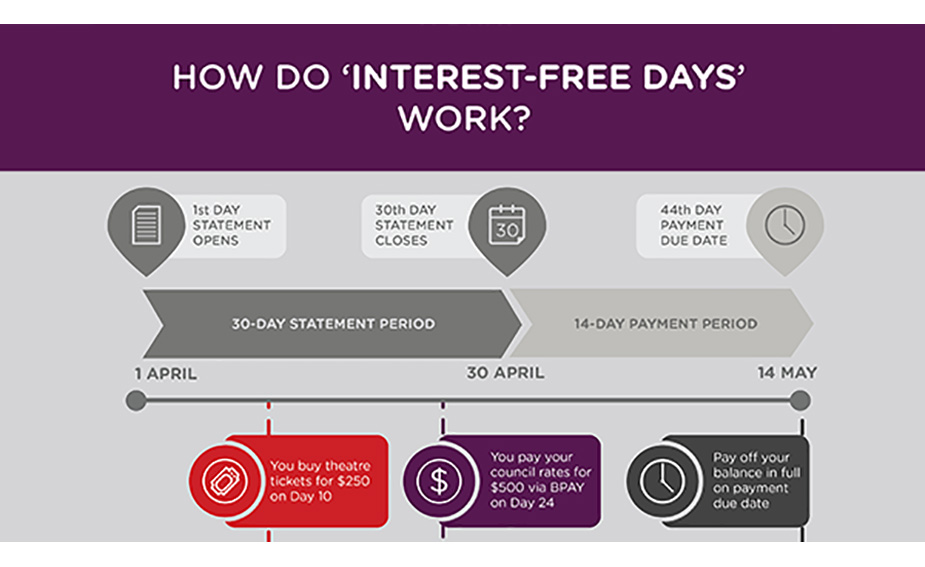 Credit card interest free period – how does it work?
One commonly discussed benefit of credit cards is the ability to 'buy-now-and-pay-later', thanks to interest free periods on your purchases.
But what are 'credit card interest free periods'?
Credit Card Interest free periods
An interest free period is a defined number of days after purchase in which you do not accrue interest charges.
For Virgin Money credit card customers, the interest free period on purchases is 'up to 44 days'.
That means, for a maximum of 44 days on eligible transactions, you will not have to pay any interest on the money you've borrowed to make your purchase.
In the example outlined below, a purchase on day 1 of your 30-day statement period will receive the full 44 interest free days.
If you purchase something on day 10 of the 30-day statement period, you will receive 34 days interest free.
Keep in mind that, at the end of the interest free period, any unpaid or outstanding balance will accrue interest at the rate specified by your credit card provider, and you may forgo the interest free period on your next billing cycle. Be sure to check the terms and conditions specific to your credit card.