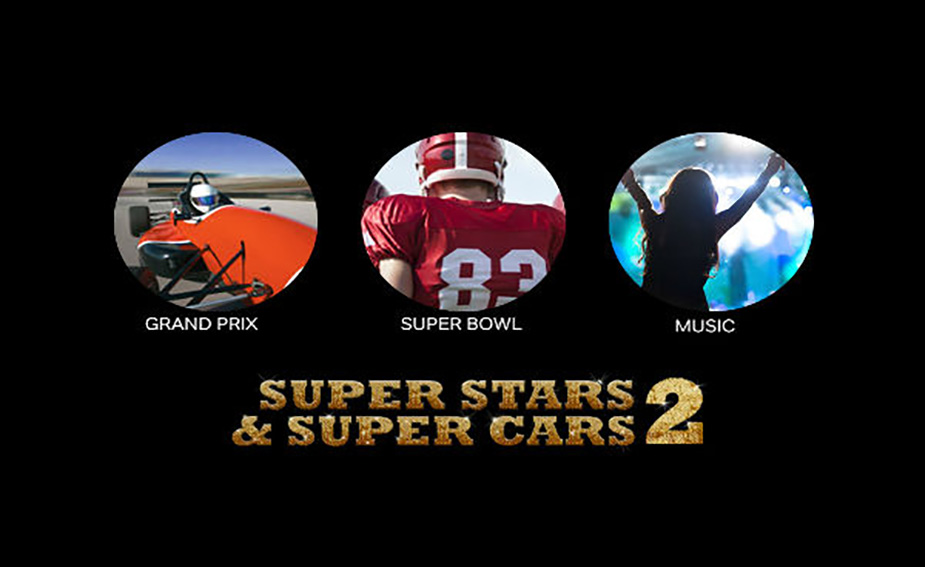 Get ready for the adventure of a lifetime
Picture this: you're sitting in a boring office cubicle, watching the clock tick down, waiting for 5:30pm to roll around, when suddenly you're catapulted out of your seat and into an incredible adventure.
Maybe you find yourself jetting off to the United States for one of the biggest sporting events of the year? Just imagine, you're sideline at the SuperBowl, cheering with a hundred thousand sports fans while millions watch on around the world.
Or, if that doesn't sound appealing, perhaps you end up in beautiful Monaco for the weekend? The land of sun, beautiful people and multi-million dollar yachts, you'll be spending your nights relaxing in luxury and your days hearing the roar of the Formula 1.
Not a sports fan? Well imagine you get the chance to swap your daily routine for tickets to South America, and a pass to the international music festival to end all music festivals. The guitars are roaring, the drums are pounding, the crowd is surging… too bad it's just a daydream.
Or is it?
That very scenario came true for one ordinary Melbournite, who won Virgin Money's Super Stars & Super Cars competition and ended up with an all-expenses paid pass to the Creamfields music festival in Buenos Aires.
And the best part was that our lucky winner, David, didn't even have to do anything to enter. As a Virgin Money customer who had his Superannuation Guarantee Contributions going into his account, he was automatically entered into the draw.
Now, we're giving another Australian the chance to win a trip of a lifetime. We're bringing back one of the biggest, most epic competitions in Virgin Money history. That's right, it's the return of Super Stars & Super Cars!
And the best part is that the prize pool was specifically voted on by you, our customers.
Interested? Yeah, we thought so. Find out about the winner of Super Stars & Super Cars 2 when they are announced. Competition closed 31 October 2014.