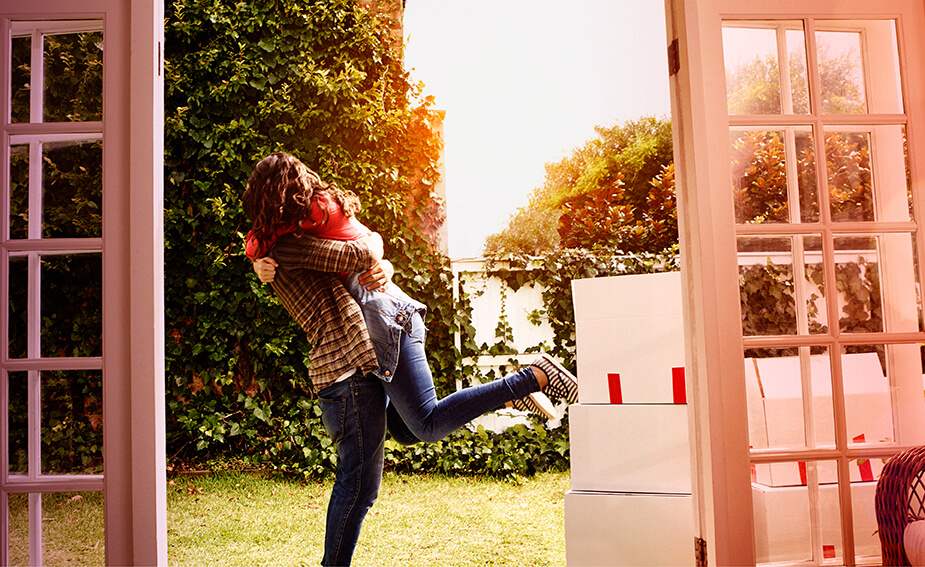 A glimmer of hope amid COVID-19 market uncertainty
COVID-19 continues to disrupt the investment market, creating uncertainty around the world, leaving people with questions about what it means for their super.
Leading Market Strategist and investment commentator Yaying Dong says that even amongst the market turbulence, there's still reasons to feel optimistic and here's five reasons why…
All eyes on China

China has been ground zero for the COVID-19 outbreak and the world has been watching to see how they manage the situation and recover from the global pandemic.
As a result of strict government intervention, we are now seeing signs of hope as new infections and deaths dramatically fall and the country's manufacturing sector slowly recovers. "Looking at the information coming out of China, I think we definitely can be optimistic that COVID-19 can be brought under control," Dong says. "Governments that enact strong measures are achieving concrete results".
Swift responses from financial institutions
Central banks around the world have cut interest rates – in the United States to near zero and the Reserve Bank of Australia (RBA) to a record low 0.25%. The RBA has also implemented measures to support the economy and help financial markets restabilise.
Dong says these bold moves should provide comfort for investors. "We're gaining more confidence," he says. "Central banks have come in fairly aggressively to ensure financial markets continue to function."
Governments aim to soften the blow
The Australian Federal Government's $320 billion stimulus package aims to help soften the financial impact of the global pandemic on the Australian economy and support those financially affected by COVID-19.
Dong says "The Federal Government was always in a good position to engage in fiscal stimulus given low levels of government debt, this places Australia in a strong position against our international peers."
Volatile, but hopefully not for long
Although, the Australian share market remains volatile, the market has shed more than a quarter of its value since reaching record highs in late February, but experienced its biggest one-day surge in decades on Monday 30 March.
"The economic conditions are going to continue to be volatile, the market is factoring in the real prospect of a recession," Dong explains. "But this pandemic isn't going to last forever. Once it's contained, we are likely to see a very strong rebound."
Diversity is key
It is important to understand that superannuation is a long term investment and investment portfolios are diversified. This means for Virgin Money Super customers, invested in LifeStage Tracker, your superannuation is intentionally invested across a range of asset classes including property, infrastructure, shares, fixed assets, bonds and cash. This helps to reduce the impact of investment market fluctuations and support steady returns over the longer time period, of which super is invested.
About the author
Yaying Dong works as a Market Strategist in Mercer's Delegated Solutions Business across the Pacific Region. Yaying is responsible for providing in-depth analysis and insights on the global economy with a focus towards driving dynamic asset allocation across Mercer's multi asset portfolios.
Important information

This information is of a general nature only and does not take into account your personal financial situation, needs or objectives. Please consider your own personal financial circumstances and consider the Product Disclosure Statement, Product Guide, Insurance Guide and Financial Services Guide before taking any action in relation to your superannuation, making a contribution, or asking your employer to contribute to Virgin Money Super for you. You should consider the suitability of superannuation and Virgin Money Super's Product Disclosure Statement before making a decision on your superannuation investments, making a contribution, or asking your employer to contribute to Virgin Money Super for you. For further information about the insurance options refer to the Insurance Guide.

It is very important to note that superannuation is generally a long term investment. Past investment performance is not a reliable indicator of future performance and should never be the sole factor considered when selecting a fund.

Prepared by Virgin Money Financial Services Pty Ltd ABN 51 113 285 395 AFSL 286869 ('Virgin Money'). Virgin Money Super is a plan in the Mercer Super Trust ABN 19 905 422 981. Virgin Money Super is issued by Mercer Superannuation (Australia) Limited (MSAL) ABN 79 004 717 533 AFSL 235906 as trustee of the Mercer Super Trust. For more information about Virgin Money Super, please refer to the PDS which is available free of charge on our website or by calling the Customer Care team on 1300 652 770.