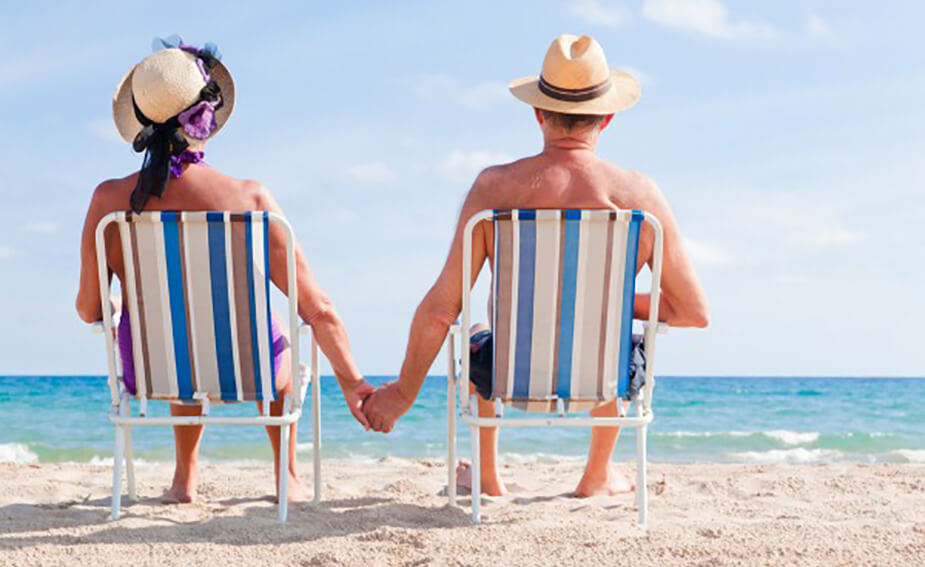 Study proves Australia is a great place to retire
Australia is a pretty great place to grow old. We have warm weather, world class golf courses and an endless golden coastline.
But there's another big reason why Australia is one of the best places to spend your retirement – we have a superannuation system that puts most other countries to shame.
According to the latest Melbourne Mercer Global Pension Index Australia is the home of the third best pension system on earth, in front of major economies like China, the USA, the UK and Germany.
Update: Why the Australian superannuation system is the 2nd best in the world
So, how did the report's authors come to that conclusion? Well a lot of different factors went into the final rankings, but the researchers mostly focused on the adequacy, sustainability and integrity of each country's pension arrangements.
Australia received an impressive 75.6 out of 100 rating for the adequacy category, and a 73.0 for sustainability. However, it was in the integrity section that we really shined, receiving a table-topping score of 88.1 points.
A big part of the reason we ranked so highly in the index was our superannuation system, which has arguably been "a trail blazer" according to Mercer senior partner and research author Dr David Knox.
Many countries largely rely on voluntary arrangements, with individuals setting up their own pension schemes and making contributions. In Australia at the time of writing, employers are legally required to pay 9.25 per cent of their employees' salaries into their super funds.
Those minimum contributions are set to rise in the coming years, ensuring that hard working Aussies will have some money set aside to pay for a few rounds of golf in their old age. In fact, the only countries where you might have a better time of it when your hair's gone grey – financially at least – are Denmark and the Netherlands.
But if you're thinking of jetting off to Northern Europe to take advantage of the super systems of those countries, you might want to think again. Did you know that Denmark's mean temperature during the winter month of February is 0 degrees Celsius? Yikes!
Why do you think Australia is a great place to grow old? Are you planning to live out your golden years in the land Down Under, or go jetting around the world instead? Let us know!