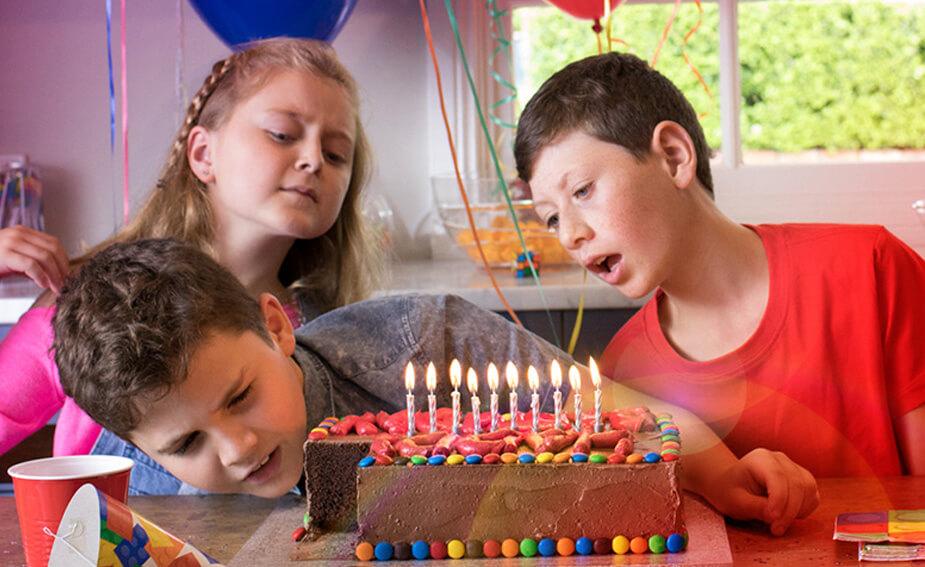 Superannuation: Making the Most of Your 9.5%
How much thought have you given to your 9.5% superannuation? We know it's important to plan for our retirement, but it seems far enough away that hammering out all the details is not a top priority today.
But what if we gave the same attention to our future happiness as we do to our present everyday happiness? There are plenty of times in everyday life when 9.5% matters. Ever had someone clear your glass before you were done, missed a spot with sunscreen or had someone steal a chunk from your birthday cake? That 9.5% matters, right?
Making the most of our super contributions now, could make a huge impact on our future. With a little bit of time and effort today, you can take control of your future – But how should you start?
The best way to start is to learn about how you can take control of your super today to ensure it's working for you.
How's your super invested?
Super is made up of a number of assets, investment options and risk profiles. The way they perform impacts how much super you will have for your retirement. That's worth thinking about because super funds usually give you a choice of investment options.
When considering how your super should be invested, it's important to consider the level of risk you're comfortable with. Higher risk investments do potentially offer larger returns, but there is also a higher chance of a negative return. Investing conservatively, with a lower risk profile, can see a more conservative return with less risk of "losing" money.
There is no right or wrong investment mix.
Virgin Money Super empowers you to take charge of your money, your way. You can choose exactly how your money is managed with investment options that are easy to understand and straightforward. From 'do it for me please' to 'let me take control', the choice about how to invest your money is definitely yours.
Take a look at our super investment options to help you decide which is best for you.
So, how do you make the most of your super?
Think about what you want your future to look like. Make a list of essentials and options. Do you want to travel a lot? Are you planning to take on some casual work? How much time are you willing to spend on your superannuation investments?
Your needs, and the level of investment you want to take on, will inform you of the best superannuation fund for you.
Some important factors to consider are:
Fees – what does the fund charge? Are there fees for exiting or switching? It is important to understand how much you are paying in fees and what the fees are for. A provider that offers lower fees, could potentially mean more money at retirement.
Investment strategy – In basic terms, your super fund strategy should align with what you're willing to put in and how much you expect to get out. Try our investment tools page which contains the Virgin Money Super Retirement Calculator, and the MoneySmart's quiz to explore how comfortable you are with investing.
Investment options – Are you happy to leave it to the experts? Or, are you interested in taking a more active role in how your super is managed? Your answer may help determine the right fund for you.
Insurance – What are your personal circumstances and do you have enough cover? Understanding the type and level of insurance cover you do and don't get through your super, and understanding your insurance needs will help you assess the fund that's right for you.
Fund performance – Long term super fund performance should match your goals and life stage. It's worth looking over the returns a fund has made for its members over an extensive period of time.
By exploring these factors and comparing what is in the market, you're on track to make informed decisions about your super.
Don't wait until tomorrow to take charge. The 9.5% of your income that goes into your super today is your money. Kick start your super journey by checking out Virgin Money Super. We offer amongst the lowest fees in the market, flexible investment options and insurance options to help protect the people you love. Invest 5 minutes today and make your 9.5% count even more in your future.
Important Information
It is very important to note that superannuation is generally a long term investment. Past investment performance is not a reliable indicator of future performance and should never be the sole factor considered when selecting a fund.
This information is of a general nature only and does not take into account your personal financial situation, needs or objectives. As we don't know your financial needs we can't advise if Virgin Money Super will suit you. Please consider the Product Disclosure Statement, Product Guide, Insurance Guide and Financial Services Guide before making a decision about the product. For further information about the insurance options refer to the Insurance Guide.
Prepared by Virgin Money Financial Services Pty Ltd ABN 51 113 285 395 AFSL 286869. Virgin Money Super is a plan in the Mercer Super Trust ABN 19 905 422 981. Virgin Money Super is issued by Mercer Superannuation (Australia) Limited (MSAL) ABN 79 004 717 533 AFSL 235906 as trustee of the Mercer Super Trust. For more information about Virgin Money Super, please refer to the PDS which is available free of charge on our website or by calling the Customer Care team on 1300 652 770.