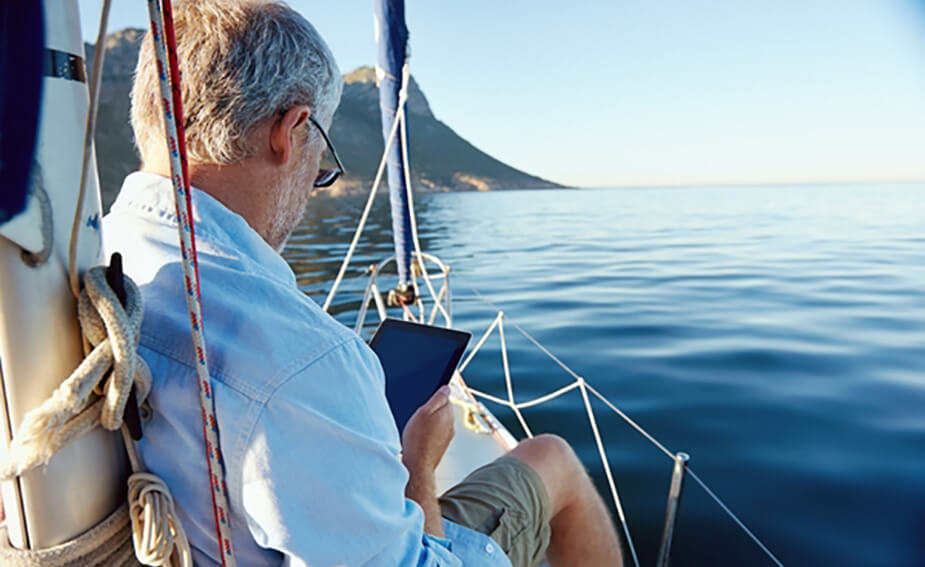 Top 10 best places to retire
The sixth annual Melbourne Mercer Global Pension Index was released recently, quite literally outlining where on Earth you should retire to.
Its goal was to compare and contrast some of the world's leading superannuation schemes in order to crown a victor, as well as see where there's room for improvement. Why?
"With an ageing population in most countries, improved understanding of the pension system is critical as governments decrease their financial support for the aged and individuals bear greater financial responsibilities for their retirement wellbeing in the future," states the report.
How countries were judged
Each of the 25 measured countries were analysed for three factors:
Adequacy: If a scheme isn't adequate, it can't be any good. 'Adequacy' looked at the benefits of a scheme, in addition to growth assets, tax support and the overall benefit design.
Sustainability: Everything in life is about sustainability now, and retirement is no different. Sustainability looked at who contributed what to a scheme, the total assets of said scheme and compared it with the government's debt.
Integrity: Like the brave hero of a fairytale, superannuation schemes need to maintain their integrity so they don't fall to the Dark Side. Integrity measured the governance of a scheme, as well as how it was regulated. It also looked into how much it was costing, as well as how well it was protected.
And the winner is…
With those three indicators, Mercer was able to outline who has the top retirement plans in place. So, without further ado, here are 2014's best places to retire.
Denmark
Scandinavian countries always seem to come out on the top of these lists. Their governments just get things right.
When you live and work in Denmark, those aged between 16 and 65 contribute some of their pay towards the country's ATP scheme. This is the main national superannuation savings scheme for the Danes, and is compulsory if you work more than nine hours per week. Employers pay two-thirds of a person's contribution, and employees pay the rest. In total, this amounts to about 1% of an earned pay cheque. This is on top of the government-funded pension scheme, as well as numerous others.
Denmark had the highest overall score (82.4), and was strongest in the sustainability pillar. It has great coverage, encourages strong contribution and the country has some of the lowest national debt in the EU.
Australia
That doesn't mean to say Scandinavia was the only place to earn a ranking, however. Australia came in second place, with a score of 79.9. Our nation was number one in the adequacy pillar, though. Australia is most adequate.
Our fair country's position on the table gives it a B+ score, according to Mercer. This position is defined as, "A system that has a sound structure, with many good features, but has some areas for improvement that differentiate it from an A-grade system."
Employer contributions are mandatory in Australia, commonly known as Superannuation Guarantee Contributions. The government will provide you with a means-tested age pension, though many people rely initially on their retirement savings with a chosen superannuation fund.

Here's another (slightly biased) article that gives some reason why Australia is the best place to retire.
Who else ranked?
In third place was the Netherlands, followed closely by more or less every other country from the wider Scandinavian area. In fact, out of the top six, Australia was the only country from outside of Europe. The next highest non-European country was Canada (seventh), with a score of 69.1.
Here's the top 10:
Denmark
Australia
Netherlands
Finland
Switzerland
Sweden
Canada
Chile
UK
Singapore
So by the looks of Mercer's table, the best place in the world to build your superannuation fund and retire is the Scandinavian peninsula, with Australia as a close second (which is convenient for those of us who already live in Australia).
Oh, and in case you're interested, the US was outside of the top 10, only getting a score of 57.9.
Superannuation for your Australian retirement
If you are living and working in Australia, here's an understanding of how our super system works, and how you can build your superannuation fund for retirement. If you are considering altering your superannuation strategy or need a new provider, take a look at Virgin Super to see if it could work for you.
Where would you like to retire?