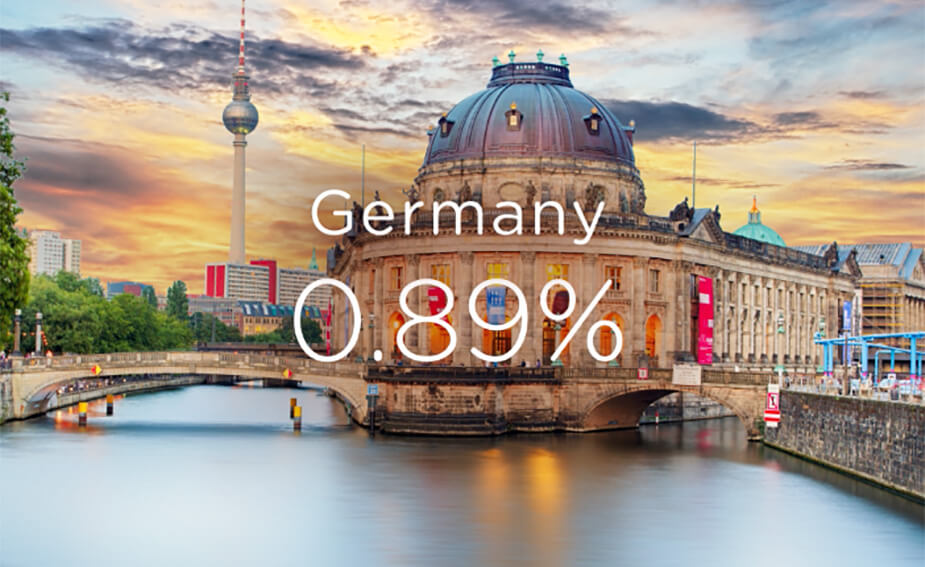 Mortgage rates around the world
In many parts of the world, mortgage interest rates are sitting at all-time lows.
The lower the interest rate, the more attractive it becomes for investors and individuals to fund property investment. It also becomes less attractive to hold cash as an asset, because it doesn't earn as much in a savings account as it would in times of higher interest rates, and could be better put to use in other investments.
In Australia, we know that low interest rates is one factor, among many, that has been driving increasing property prices across the eastern seaboard and particularly in the big cities. How do we fare compared to the lowest mortgage interest rates around the world?
Below is a quick snapshot of the lowest interest rates across the globe (although different loan to valuation ratios, minimum loan amounts and terms may apply). All mortgage interest rates are obtained from Deposit.org as at March 2017 and subject to change*.
United States – From 2.63%
Japan – From 2.48%
Germany – From 0.89%
United Kingdom – From 1.16%
Australia – From 3.74%
The Virgin Money Reward Me Home Loan – Variable interest rates from 3.79%, comparison rate 3.92%# ,available for new owner occupied loans with minimum 20% deposit and balances of $750,000 or more.
Not all countries are enjoying the low home loan rates, here are three countries with high interest rates
Uganda – From 23.25%
Nigeria – From 17.90%
Maldives – From 10%
Important Information
Information is current as at 31 March 2017 and is subject to change.
Virgin Money (Australia) Pty Limited ABN 75 103 478 897 promotes and distributes the companion account and the home loans as the authorised representative and credit representative of the issuer and credit provider, Bank of Queensland Limited ABN 32 009 656 740, Australian Credit Licence/AFSL 244 616 (the 'Lender').
#Comparison rate: Comparison rate calculated on a loan amount of $150,000 for a term of 25 years. WARNING: This comparison rate applies only to the example or examples given. Different amounts and terms will result in different comparison rates. Costs such as fees, and cost savings such as fee waivers, are not included in the comparison rate but may influence the cost of the loan.
* Information sourced from Deposit.org accessed 31 March 2017, https://www.deposits.org/