Mortgage Repayment Calculator
Work out what your minimum repayments could be on a home loan. Our Mortgage Repayment Calculator is a great tool to help you get a feel for your level of comfort in the amount you are going to borrow.
Enter in your home loan amount, your loan type, loan term and the interest rate you think you'll be paying to our calculator below to get an idea of what your repayments could be. Easy!
This calculator is not intended to be your sole source of information when making a financial decision. You may wish to consider getting advice from a licensed finance professional.
Fees and charges are payable. The calculations do not take into account fees, charges or other amounts that may be charged to your loan (such as establishment or monthly service fees or stamp duty). If you are borrowing more than 80% of the value of the property, Lenders Mortgage Insurance may apply. Any of these additional amounts will increase repayments under the loan.
The amount you could save and the time in which you could pay off your loan by making weekly or fortnightly repayments are estimates compared to repayments made monthly and assume you make the specified weekly or fortnightly repayments (which are specified as either half or one quarter of the monthly amount payable) until the loan is repaid. Calculations are not a loan approval. Applications are subject to credit approval, satisfactory security and minimum deposit requirements. Conditions apply to all loan options.
FAQs about the Mortgage Repayment Calculator
Get started today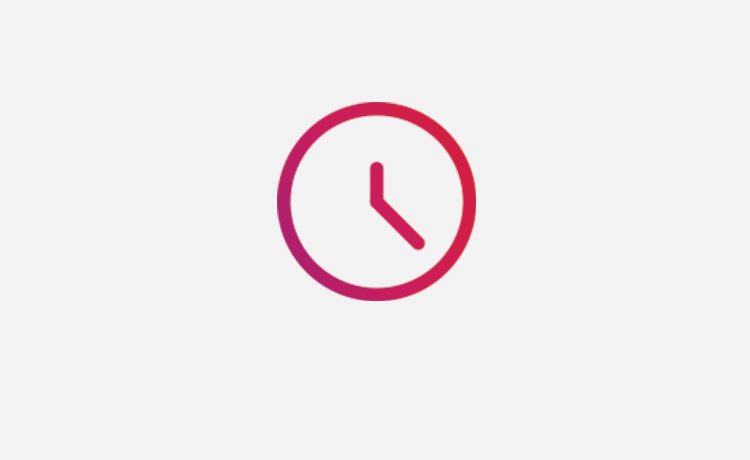 Get ready to apply
Download our checklist to ensure that you have everything ready to make applying for a home loan as easy and quick as possible
Learn more about home loans
Important stuff
Information is current as at 22 January 2021 and is subject to change.
Reward Me Home Loan BSB: 122-771
Home Loans: Virgin Money (Australia) Pty Limited ABN 75 103 478 897 promotes and distributes the companion account and the home loans as the authorised representative and credit representative of the issuer and credit provider, Bank of Queensland Limited ABN 32 009 656 740, Australian Credit Licence/AFSL 244 616 (the 'Lender').
The Lender's standard credit assessment criteria apply. Interest rates quoted are indicative only, and are subject to change without notice. See fees and charges that may be payable.
+Available for new fixed rate Owner Occupied Principal and Interest home loan applications submitted on or after 13 November 2020. Only available for new borrowings of $300,000 or more with a maximum Loan to Value Ratio up to 80%. Not available for Interest Only lending. Not available for the refinance or restructure of existing Virgin Money home loans.
*Comparison rate: Comparison rate calculated on a loan amount of $150,000 for a term of 25 years. For fixed rates, the comparison rate is also based on an LVR of 60.01%-80%. These rates are for secured lending only. WARNING: This comparison rate is true only for the examples given and may not include all fees and charges. Different terms, fees or other loan amounts might result in a different comparison rate. Rates and fees are subject to change without notice. Comparison rate for variable Interest Only loans are based on an initial 5 year Interest Only period. Comparison rates for fixed interest only loans are based on an initial Interest Only period equal in length to the fixed period. During an interest only period, your interest only payments will not reduce your loan balance. This may mean you pay more interest over the life of the loan.
Insurance products: Information and advice provided about our insurance products is of a general nature only and does not take into account your personal financial situation, needs or objectives. For this reason, you should consider the appropriateness of this information and advice having regard to your personal financial situation, needs and objectives, and obtain and read the relevant Product Disclosure Statement and Financial Services Guide (available for download from virginmoney.com.au) before deciding whether to buy or to continue to hold any insurance product. Virgin Car, Virgin Home & Contents Insurance, Virgin Life Insurance and Virgin Income Protection Insurance are promoted by Virgin Money (Australia) Pty Limited (Virgin Money) as the Authorised Representative No. 280884 of Virgin Money Financial Services Pty Ltd AFSL 286869. Car, Home and Contents Insurances: Auto & General Services Pty Ltd (ABN 61 003 617 909; AFSL 241411) arranges the insurance on behalf of the product issuer, Auto & General Insurance Company Limited (ABN 42 111 586 353; AFSL 285571). Life and Income Protection Insurances are distributed by TAL Direct Pty Limited ABN 39 084 666 017 AFSL 243260. Policies are administered and claims are paid by TAL Direct under an agreement with the insurers, St Andrew's Insurance (Australia) Pty Ltd ABN 89 075 044 656 AFSL 239649 which issues the Involuntary Unemployment Cover, and TAL Life Limited ABN 70 050 109 450 AFSL 237848 which issues the life insurance benefits.
Credit Cards: Virgin Money (Australia) Pty Limited ABN 75 103 478 897 ("Virgin Money") promotes and distributes the Virgin Money Credit Cards ("Credit Cards") as the authorised credit representative of Bank of Queensland Limited ABN 32 009 656 740, Australian credit licence 244616 ("BOQ"). Citigroup Pty Ltd ABN 88 004 325 080 AFSL/Australian credit licence 238098 ("Citibank") is the credit provider and issuer of the Credit Cards. All interest rates shown are variable. Applicants must be at least 18 years of age to apply for a credit card. Permanent residents must earn at least $25,000 p.a. for the Virgin Money No Annual Fee Card, $35,000 p.a. for the Virgin Money Low Rate Card and Virgin Australia Velocity Flyer Card or $75,000 p.a. for the Virgin Australia Velocity High Flyer Card. Approval is subject to Citibank's credit criteria.
BOQ does not and will not guarantee or otherwise support Citibank's obligations under the contracts or agreements connected with the Credit Cards and Citibank will not guarantee or otherwise support BOQ's obligations under the home loans.
Virgin Money's exclusive home loan offers cannot be combined with other Virgin Money credit card or Virgin insurance offers and do not apply to any renewal offers of insurance. Virgin Money reserves the right to change or withdraw these exclusive offers at any time without notice.
Things you need to know

To earn and redeem Velocity Points, you must be a Velocity member, and you must apply for a Reward Me Home Loan before 25 May 2020 and settle by 31 August 2020. Velocity membership and Points earn and redemption are subject to the Member Terms and Conditions, available at www.velocityfrequentflyer.com, as amended from time to time. Only the person listed as the Primary Borrower on the application will be eligible for Velocity Points, subject to meeting our eligibility criteria.

1,000 Velocity Points allocated for every full $10,000 drawn at settlement. For construction loans, Velocity Points are paid after first drawing.

Anniversary Points, currently 30,000 Velocity Points, are paid on every 3 year anniversary of the settlement date provided total borrowings are greater than $50,000 (net of any balances held in a linked offset facility). Points are only paid once regardless of the number of split borrowings a customer has with us and they must be a continuous Reward Me Home Loan customer during the period.

You may apply for rate lock by paying a fee before the lending date or effective date of the relevant fixed rate.

1,000 Velocity Points per loan account per month.

Offer is available to family members/ friends of Virgin Australia Group employees.  Offer is only available to applications made by directly calling 13 81 51 or by visiting www.virginmoney.com.au/VAfamilyandfriends and is not available if an application is made through a broker. Customers must note who the Velocity employee is as part of the application process. Offer ends 28 February 2020.

Offer of $100 e-Gift card is available to eligible customers who purchase a new Virgin Home and/or Contents policy. One e-Gift card per policy. New Home Insurance customers only. Not available for existing Virgin Home and/or Contents Insurance customers or any renewals. This offer is valid for new policy purchases from 19 June – 30 September 2020. Any policy purchased through iSelect is not included in this offer. In order to receive the $100 e-Gift card the policy must not be cancelled within 65 days of purchase. You must provide a valid email address at time of purchase to be eligible for this offer. If the policy has not been cancelled within 65 days from purchase, and the Reward Code (along with instructions on how to activate the Reward Code to retrieve the $100 e-Gift card) will be sent to the email address provided within 7 days. You must activate your Reward Code within 90 days of it being emailed to you. If you do not activate the Reward Code during this time period, you will forfeit the $100 e-Gift card. This offer is subject to change or removal at the discretion of Virgin Money. This offer cannot be used in conjunction with any other Virgin Money Home and/or Contents Insurance offers, is not redeemable for cash and is not transferable. The e-Gift card Terms and Conditions apply.

Open to eligible employees who apply for a new Virgin Money Reward Me Home Loan. This includes purchase or a refinance of a home or investment from another external lender (refinancing of BOQ or BOQS loans not permitted. Eligibility criteria:
a) All employees of Bank of Queensland Ltd including employees of its wholly owned subsidiaries, Owner Managers and employees employed by Owner Managers
b) Casual staff, contractors or consultants are not eligible for the employee benefits
c) Employees must have successfully completed their probation to be eligible for the benefits

This offer is subject to change or removal at any time at the discretion of Virgin Money.

Cash withdrawal limits, fees and charges may apply.

Offer is available to Eligible Employees of the following Partners: Virgin Australia, Virgin Active, Virgin Wines, TAL, Auto and General, Mercer, Citibank, Allianz Global Assistance, Visa, Velocity, Torque, Genworth or DXC. Eligible Employees are all full time and part time employees who have completed the required probation period for the relevant Partner. Casual staff, contractors or consultants are not eligible for the Offer. Once the Eligible Employee is no longer employed by the relevant Partner, any new lending falls outside of this Offer. Offer is only available to applications made by the Eligible Employee directly calling 13 81 51 and is not available if an application is made through a broker. The Eligible Employee will be required to provide payslips from the Partner as part of the application process and to prove eligibility for the Offer. This offer is subject to change or removal at any time at the discretion of Virgin Money.

Special limited time $0 Lenders Mortgage Insurance (LMI) available for new Owner Occupied Principal and Interest purchase applications received and approved between 24 September 2020 and 26 February 2021 (inclusive) and that settle by 28 May 2021. Offer available on the Virgin Money Reward Me Home Loan. LVR between 80.01%-85% at time of approval with maximum base loan-to-value ratio (LVR) of 85%. This offer is not available for Constructions Loans and for refinance or restructure of existing Virgin Money home loans. This offer can be amended and/or removed at any time at the discretion of Virgin Money Australia without notice. Important Information: Notwithstanding the above eligibility criteria, Genworth Financial Mortgage Insurance Pty Limited, the issuer of the Lenders Mortgage Insurance, reserves the right to accept and approve LMI proposals in its absolute and sole discretion.

Offer is available to family members/ friends of Virgin Money Australia employees.  Offer is only available to applications made by directly calling 13 81 51 or by visiting www.virginmoney.com.au/VMAfamilyandfriends and is not available if an application is made through a broker. Customers must note who the Virgin Money Australia employee is as part of the application process. Offer ends 28 February 2020.

Unless advertised otherwise, the interest free period applies when you pay your full closing balance from your last statement of account by the payment due date (excluding any Fixed Payment Option balance which isn't due for payment by that payment due date). No interest free period is available on Cash Advances or while you have Balance Transfers. Whilst you have a balance transfer you will be charged interest on your daily unpaid balance.

To earn and redeem Velocity Points, you must be a Velocity Frequent Flyer member. Velocity membership and Points earn and redemption are subject to the Member Terms and Conditions, as amended from time to time. Velocity Points are earned on Eligible Transactions only. Eligible Transaction means any purchase excluding (but not limited to) Cash Advances, Balance Transfers, Special Promotions, BPAY payments, purchases of foreign currency and travellers cheques, transactions made in operating a business, bank fees and charges such as interest and ATM charges and government related transactions. Government related transactions include transactions with government or semi-government entities, or relating to services provided by or in connection with government (for example but not limited to transactions made at Australia Post, payments to the Australian Taxation Office, council rates, motor registries, tolls, parking stations and meters, fares on public transport, fines and court related costs). See Rewards Program for High Flyer and Flyer Cardholders Terms and Conditions for full details and definition.

Visa's Zero Liability policy covers Australian and New Zealand-issued cards and does not apply to ATM transactions, transactions not processed by Visa or certain commercial card transactions. Cardholders should notify their issuer promptly of any unauthorised Visa use. Please ask us for additional details.

The Virgin Australia Gift Voucher benefit is available to Primary Cardholders only and provides one Virgin Australia Gift Voucher to the value of $129 (AUD) each year. You will become eligible for your $129 Virgin Australia Gift Voucher 30 days after card approval in your first year and 30 days after your card anniversary thereafter provided you have made a retail purchase as the Primary Cardholder on your card within 2 months prior to requesting your voucher, your account is active and in good order and you are a Velocity Frequent Flyer Member. Gift Voucher is not redeemable for cash and is not reloadable. See Virgin Australia Gift Voucher Benefit Terms & Conditions and Terms of Use for full details.

20,000 bonus Velocity Points offer is available to new approved Virgin Australia Velocity High Flyer Card account holders who apply by 30 April 2020. Make an Eligible Transaction within 3 months of card approval date and earn 10,000 bonus Points. Plus, you can earn a further 10,000 bonus Velocity Points if you spend $10,000 on Eligible Transactions within 3 months of card approval date. Eligible Transaction means any purchase excluding (but not limited to) Cash Advances, Balance Transfers, Special Promotions, BPAY payments, purchases of foreign currency and travellers cheques, transactions made in operating a business, bank fees and charges such as interest and ATM charges and government related transactions. Government related transactions include transactions with government or semi-government entities, or relating to services provided by or in connection with government (for example but not limited to transactions made at Australia Post, payments to the Australian Taxation Office, council rates, motor registries, tolls, parking stations and meters, fares on public transport, fines and court related costs). See Rewards Program for High Flyer and Flyer Cardholders Terms and Conditions for full details and definition. Please note that if you have a balance transfer, you will be charged interest on any spend you make. Credit Card application must be submitted by calling our Home Loan Team on 13 81 51 and the applicant must be a Virgin Money Reward Me Home Loan customer. Points will be credited to the Primary Cardholders Velocity Account up to 60 days after the qualifying purchases. To earn and redeem Velocity Points there must be an active Velocity Membership linked to the Virgin Australia Velocity High Flyer Card account. Velocity membership and Points earn and redemption are subject to the Member Terms and Conditions, as amended from time to time. This offer can't be used in conjunction with other Virgin Australia Velocity High Flyer Point promotions or offers. Offer is not available to existing Virgin Money Credit Card holders (including upgrades).

20,000 bonus Velocity Points offer is available to new approved Virgin Australia Velocity Flyer Card account holders who apply by 30 April 2020. 20,000 bonus Velocity Points will be awarded when $3,000 or more is spent on Eligible Transactions within the first 3 months from card approval. Eligible Transaction means any purchase excluding (but not limited to) Cash Advances, Balance Transfers, Special Promotions, BPAY payments, purchases of foreign currency and travellers cheques, transactions made in operating a business, bank fees and charges such as interest and ATM charges and government related transactions. Government related transactions include transactions with government or semi-government entities, or relating to services provided by or in connection with government (for example but not limited to transactions made at Australia Post, payments to the Australian Taxation Office, council rates, motor registries, tolls, parking stations and meters, fares on public transport, fines and court related costs). See Rewards Program for High Flyer and Flyer Cardholders Terms and Conditions for full details and definition. Please note that if you have a balance transfer, you will be charged interest on any spend you make. Points will be credited to the Primary Cardholders Velocity Account up to 60 days after the qualifying purchases. To earn and redeem Velocity Points there must be an active Velocity Membership linked to the Virgin Australia Velocity Flyer Card account. Velocity membership and Points earn and redemption are subject to the Member Terms and Conditions, as amended from time to time. This offer can't be used in conjunction with other Virgin Australia Velocity Flyer Point promotions or offers. Offer is not available to existing Virgin Money Credit Card holders (including upgrades).

The complimentary Lounge pass benefit is available to Primary Virgin Australia Velocity High Flyer Cardholders only and provides two Single-Entry Virgin Australia domestic Lounge passes each year. You will become eligible for your two Single-Entry Virgin Australia domestic Lounge passes upon card activation in your first year and then each anniversary thereafter. See Virgin Australia Gift Voucher Benefit Terms & Conditions for full details.

The quoted redemption fares are correct as at 16 January 2020 and are subject to change. Fares are subject to availability, and seats are limited and may not be available at peak times or on all flights. Price is based on a one way or return economy Reward Seat fare or business Reward Seat fare as specified, and must be booked on the Velocity website. Taxes, fees and carrier charges are payable in addition to Velocity Points redeemed and are not eligible for Points earn. Price may vary until ticketed. All payments made on the internet or on the phone via debit/credit card are subject to a payment surcharge between 0.6% to 1.3% of the total value of the card transaction (capped at $40 for domestic and $70 for international, per passenger per booking). For Rewards Seat bookings on: (i) Virgin Australia operated flights; (ii) Delta Air Lines operated and marketed flights between Sydney and Los Angeles; or, (iii) Etihad Airways operated flights, a carrier charge will apply, view more information here. Add $40 or 5,200 Points for domestic and international short haul bookings or $70 or 8,800 Points for international long haul booking per person for bookings made on the phone. A checked baggage allowance is included in your fare, view Reward Seat Baggage Allowances for details. Name changes are not permitted. Other changes, refunds and cancellation are permitted prior to travel and may incur a fee and any applicable fare difference. You may also be entitled to a refund under the Australian Consumer Law in certain circumstances. View the Velocity Rewards Seat fare rules for more information. Some flights may be operated by a partner airline. Different baggage allowances and conditions may apply to these flights. Full terms and conditions at velocityfrequentflyer.com.


Exclusive Visa Platinum 24/7 concierge service supplied by a third party supplier. Visit visaplatinum.com.au for details.

Complimentary insurance covers: AWP Australia Pty Ltd ABN 52 097 227 177 AFSL 245631 of 74 High Street, Toowong QLD 4066 (trading as Allianz Global Assistance) under a binder from the insurer, Allianz Australia Insurance Limited ABN 15 000 122 850 AFSL 234708 of 2 Market Street, Sydney NSW 2000 has issued an insurance group policy to Citigroup Pty Limited ABN  88 004 325 080 AFSL and Australian credit licence 238098 (Citi) of 2-26 Park Street, Sydney NSW 2000 which allows eligible Citi account holders and cardholders to claim under it as third party beneficiaries. Any advice on insurance is general advice only and not based on any consideration of your objectives, financial situation or needs. The terms, conditions, limits and exclusions of the group policy are set out in the Complimentary Insurance Terms and Conditions which may be amended from time to time. Extended warranty insurance does not affect the rights of cardholders against a manufacturer in relation to contravention of statutory or implied warranties under Australian legislation. Citi does not guarantee this insurance.

Additional cardholder fees may apply unless otherwise specified under the promotion. Primary cardholders are responsible for additional cardholder transactions and payments.

Exclusions and conditions apply. See the Product Disclosure Statement for full details. Not available in Northern Territory, North Queensland and Northern Western Australia.

The 30% discount applies to new combined Virgin Home and Contents Insurance policies purchased online on or after 30 March 2017. GST and statutory charges still apply. Cannot be combined with other Virgin insurance offers and does not apply to any renewal offer of insurance. We reserve the right to shorten or extend the period the discount is offered and vary the amount of the discount.

Offer of 5,000 bonus Velocity Points is available to new Virgin Money customers who have an active Home Loan, are listed as the Primary Borrower and purchase a new Virgin Home &/or Contents policy. The bonus Points are in addition to the Virgin Home & Contents Velocity offer in market at the time of purchase. A valid Velocity number is to be provided at the time of application. Maximum of 5,000 bonus Velocity Points per Virgin Home &/or Contents policy. In order to receive the 5,000 bonus Velocity Points, the policy holder's name must match the Velocity name and account number provided and the policy must not be cancelled within 65 days of purchase. Velocity Points will be credited to eligible Velocity Account's up to 90 days after policy commencement date. This offer is valid from 18 December 2019 to 30 June 2020 and is subject to change or removal at the discretion of Virgin Money. To earn and redeem Velocity Points, you must be a Velocity member. Velocity membership and Points earn and redemption are subject to the Member Terms and Conditions, available at velocityfrequentflyer.com as amended from time to time. This offer cannot be used in conjunction with any other Virgin Money Home and Contents Insurance Velocity offers, is not redeemable for cash and is not transferrable. Offer is not available to existing Virgin Home & Contents Insurance customers (including renewals).

Virgin Income Protection Insurance is available to Australian residents between 18-60 years of age. Applications subject to acceptance. On the spot cover is available with our Quick & Easy option and Tailored options. Exclusions apply including pre-existing medical conditions, suicide, and dangerous activities. See the PDS for full details.

Virgin Life Insurance is available to Australian residents aged 18-65 years of age. On the spot cover is available with our Quick & Easy option. Exclusions apply including Pre-Existing Medical Conditions, Known Genetic Conditions, suicide, Dangerous Occupations and Dangerous Pastimes. See the PDS for full details.

10,000 Velocity Points is available to new Virgin Life Insurance and Virgin Income Protection customers who have a settled Virgin Money Reward Me Home Loan and are listed as the Primary Borrower. Offer is only available when applied for over the phone and a valid Velocity number is provided at the time of application. Maximum of 10,000 Velocity Points can be received for each new Virgin Life Insurance and/or Income Protection policy. In order to receive the Velocity Points the policy-holder's name must match the Velocity name and account number provided and the policy must not be cancelled within 30 days of purchase. Points will be credited to eligible Velocity account up to 60 days after the policy has become active and the 30 day cancellation period has expired. This offer is subject to change or removal at the discretion of Virgin Money. To earn and redeem Velocity Points, you must be a Velocity member. Velocity membership and Points earn and redemption are subject to the Member Terms and Conditions, available at velocityfrequentflyer.com as amended from time to time. This offer cannot be used in conjunction with any other Virgin Life Insurance or Virgin Income Protection offers, is not redeemable for cash and is not transferrable. Offer is not available to existing Virgin Life Insurance or Virgin Income Protection customers (including renewals).

If premium freeze is selected the sum insured will decrease as you age.

25,000 Velocity Points Offer is available to new approved customers who take out a Virgin Life Insurance or Virgin Income Protection Insurance policy who have a settled Virgin Money Reward Me Home Loan and are listed as the Primary Borrower. The campaign period is 3 September 2019 - 30 May 2020. To qualify for this offer, your minimum monthly premium must not be less than $80 per month per policy. To receive the Velocity Points the qualifying premium must remain the same or be of greater value and all premiums must be paid and up to date during the qualifying period. The qualifying period is 6 months following the commencement date of the policy. Points will be credited to the eligible Velocity account up to 30 days after the qualifying period in a single lump sum offering. Offer is only available when a valid Velocity number is provided at the time of application. In order to receive the Velocity Points the policyholder's name must match the Velocity name and account number provided. If the policy is issued in more than one name, then only one person may be nominated for receiving the Velocity Points. This offer is valid for policies purchased and commenced within the campaign period. This offer is subject to change or removal at the discretion of Virgin Money. The Velocity Membership Terms and Conditions apply. If you're not a Velocity member you can join Velocity for free. This offer cannot be used in conjunction with any other Virgin Life Insurance or Virgin Income Protection offers, is not redeemable for cash and is not transferable. Offer is not available to existing Virgin Life Insurance or Virgin Income Protection customers (including renewals).

The Lender's standard credit assessment criteria apply. Fees and charges may be payable. 304,000 Velocity Points over 6 years assumes you qualify for the Virgin Money limited time Double Settlement Points offer, your borrowings split across two loan accounts for the 6 year period, minimum aggregate net balance of at least $50,000 and earn rate remains the same for the period shown.

Available for new Owner Occupied Principal and Interest purchase applications received and approved between 13 November 2020 and 26 February 2021 (inclusive) and that settle by 28 May 2021. Offer available on the Virgin Money Reward Me Home Loan. LVR between 80.01%-85% at time of approval with maximum base loan-to-value ratio (LVR) of 85%. This offer is not available for Constructions Loans and for refinance or restructure of existing Virgin Money home loans. This offer can be amended and/or removed at any time at the discretion of Virgin Money Australia without notice.

Special limited time $3,000 cashback offer available for new refinance applications received between 27 February 2021 and 28 May 2021 (inclusive) and that settle by 27 August 2021. Offer available on the Virgin Money Reward Me Home Loan. Minimum total lending of $300,000. Maximum loan-to-value ratio (LVR) of 80%. Not available for the refinance or restructure of existing Virgin Money home loans. Offer can be amended and/or removed at any time without notice. Limited to one $3,000 payment per primary borrower, provided the total amount drawn at settlement across all loans is $300,000. Customers will need to open a Reward Me Home Loan Companion account alongside their Virgin Money Reward Me Home Loan. The $3,000 cashback payment will be credited to the customer's Reward Me Home Loan Companion account within 60 days of settlement. Applicants should seek their own tax advice in relation to the receipt of a cashback on settlement.

To be eligible for the First home Buyer's $100 Gift card Offer, customers must be First Home Buyers and take up a new Virgin Money home and/ or contents insurance policy for the property they are financing before settlement. Customers who cancel the home and/ or contents insurance policy within 30 days of taking it out will not be eligible for the $100 gift card. Offer is only valid for one home and/ or contents insurance policy taken out before settlement. Provided the above conditions are met, a $100 VISA gift card will be sent to the primary borrower's home address within 60 days of their policy being taken out. The $100 VISA gift card will be valid for 12 months from the time of activation and can be used for purchases of goods and services where VISA gift cards are accepted. Any ancillary costs associated with redeeming the pre-paid VISA card are not included. Any unused balance of the pre-paid VISA card will not be awarded as cash. Redemption of the VISA gift card is subject to any terms and conditions of the issuer, including those specified on the VISA gift card.

10,000 Velocity Points is available to new Virgin Home and/or Contents Insurance customers who have a settled Virgin Money Reward Me Home Loan and are listed as the Primary Borrower. Offer is only valid if you purchase a Virgin Home and/or Contents policy online at virginmoney.com.au/home-and-contents and a valid Velocity number is provided at the time of application. Maximum of 10,000 Velocity Points per policy. In order to receive the Points, the policy holder's name must match the Velocity name and account number provided and the policy must not be cancelled within 30 days of purchase. Velocity Points will be credited to eligible Velocity Account's up to 60 days after policy commencement date. This offer is valid from 01 March 2016 to 31 December 2019 and is subject to change or removal at the discretion of Virgin Money. To earn and redeem Velocity Points, you must be a Velocity member. Velocity membership and Points earn and redemption are subject to the Member Terms and Conditions, available at velocityfrequentflyer.com as amended from time to time. This offer cannot be used in conjunction with any other Virgin Money Home and Contents Insurance Velocity offers, is not redeemable for cash and is not transferrable. Offer is not available to existing Virgin Home & Contents Insurance customers (including renewals).

20% LMI discount for eligible First Home Buyer home loans between 80.01-90% LVR. To be eligible for the 20% LMI discount (off Genworth's standard rate card), customers must be a First Home Buyers special offers and have a base loan LVR between 80.01%-90%. The property being financed must be located in a metropolitan area and not be in a high density location (postcode restrictions apply).  Discount applied off Genworth's standard rate card. Credit criteria, fees and charges, terms and conditions apply. Important Information: Notwithstanding the above eligibility criteria, Genworth Financial Mortgage Insurance Pty Limited, the issuer of the Lenders Mortgage Insurance, reserves the right to accept and approve LMI proposals in its absolute and sole discretion.

To be eligible for the 50% off offer you must apply for a Virgin Australia Velocity Flyer Credit Card by 31 May 2019 with your Reward Me Home Loan via the Virgin Money Home Loan Team.

Assumes you qualify for our limited time double settlement Points offer, your borrowings split across two accounts for the period and maintain a minimum combined net balance across of all accounts of at least $50,000.

Package deferral period. From 1 November, 2020, Virgin Money's Banking Relief Package gives eligible customers the option of deferring your retail loan repayments for a three month period. If you're not in a position to start making your regular loan repayments after your initial repayment deferral period has expired, you may be able to apply for an extension. A Virgin Money team member will discuss this option with you when we check-in towards the end of your current repayment deferral period. Alternatively, if you would like to discuss your options sooner, you can contact our dedicated team on 1800 701 997. The extension of your Banking Relief Package is not automatic or guaranteed. If you choose to apply for an extension beyond your initial repayment deferral period, Virgin Money will complete a financial assessment and will notify you whether or not your application is approved.