10 international must-try travel experiences in 2023
The world has changed – and so has the way we travel. Gone are the days of trying to cram 14 destinations into a two-week trip. Now, rather than jostling for that Insta-worthy moment among the hoards, we're seeking immersive, once-in-a-lifetime experiences that connect us with the people and the essence of a place.
At its core, experiential travel is about conscious and mindful holidays. It's about slowing down and tuning into your surroundings. Often, the journey is just as important as the destination, whether you're boarding a vintage train from Paris to Prague or taking a surf safari along Mexico's rugged Pacific coast. And once you arrive, embarking on unforgettable adventures and learning skills to last a lifetime, rather than simply flopping onto a sun lounge.
From conservation projects in the Amazon, to breaking bread with the Bedouins in Jordan, we've rounded up 10 must-do international travel experiences for 2023.
Join a conservation project in the Amazon
For a feel-good holiday that gives back to the local community, consider volunteering for a conservation project in the Amazon. 'Voluntouring' experiences include becoming a wildlife caretaker in Peru, assisting with animal rescues and rehabilitation in Ecuador, or helping to restore the rainforest in Brazil.
Before you pack, be sure to do some research to make sure you're signing up with a reputable volunteering organisation.
Make macarons in Paris
'Set-jetting' is shaping up to be one of this year's biggest travel trends, with TV fans following in the footsteps of their favourite characters. Fans of the Netflix series Emily in Paris can channel their inner Emily Cooper with an immersive stay in the French capital.
Rent an apartment in a central arrondissement (Emily's view-blessed abode is in the cultured 5th arrondissement). Then, fill your days browsing markets, boulangeries and art galleries. To take your Parisian stay to the next level, enrol in a patisserie workshop to master the art of making macarons and flaky croissants, or enhance your conversation skills in a French language class.
Weave carpets in Marrakech
Learn the secrets of traditional Moroccan carpet weaving amid the bustling medina (market) of Marrakech, Morocco. Under the guidance of local Berbers, you'll discover this time-honoured art form, which has been passed down through generations since the seventh century.
During a hands-on class, begin by cleaning, dying and spinning your wool, before weaving your own pattern on a traditional loom. For an even more in-depth experience, opt for a multi-day carpet-weaving workshop high in the Atlas Mountains.
Venture beyond The White Lotus hotel in Sicily
Following the success of The White Lotus Season 2, Sicily's Taormina is touted as one of the top travel destinations for 2023. Beyond the glamorous backdrop of the Four Seasons San Domenico Palace, there's a wealth of authentic travel experiences waiting to be savoured.
Take a boat trip to the iridescent Blue Grotto; wander the cobblestoned Corso Umberto, lined with chic boutiques and cafes; and explore the ancient ruins of the Greek Theatre, dating back to the third century BC. Refuel with granita at Bam Bar, cannoli from Laboratorio Pasticceria Roberto and plump arancini from Rosticceria Da Cristina.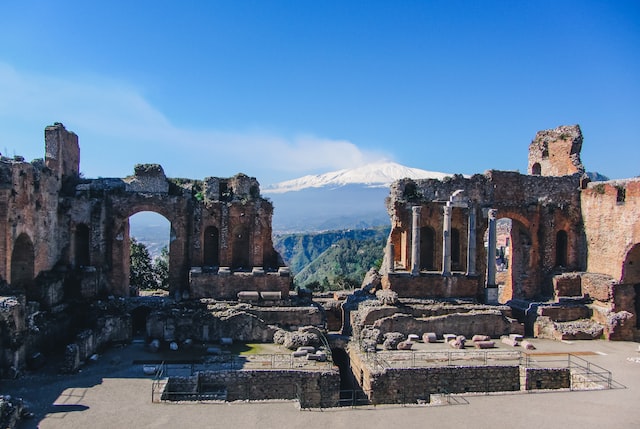 Become a safari guide in Africa
If seeing the 'Big Five' in Africa is one of your must-do travel experiences, consider an experiential safari that takes you beyond the back of a Jeep. Try your hand at becoming a field guide in South Africa, Botswana or Kenya, with immersive courses spanning seven to 55 days.
Providers such as Safari Frank will teach you the basics of ecology, tracking and bush skills as you follow the giants of the savannah.
Take a surf safari
For a safari that's more about seeking out beach breaks than primates, get off the beaten track with a guided surf tour of Mexico's Pacific coast. From the beginner-friendly beaches of Los Cabos to Puerto Escondido's famed pipelines, there are waves to suit all skill levels – and most remain blissfully free of crowds.
Closer to home, look beyond Bali to find world-class Indonesian swells in Sumba, Sumatra and Sumbawa. With breaks bearing names such as Scar Reef and Shipwrecks, don't skip the travel insurance ahead of your trip.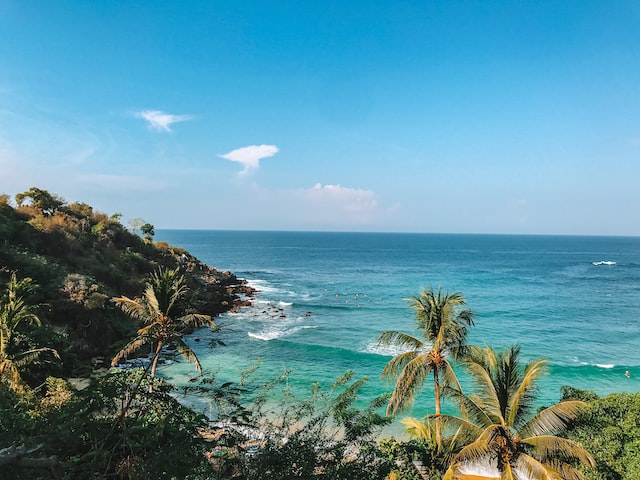 Slow down on an iconic train trip
Train travel is undergoing a renaissance, as travellers increasingly seek out experiential and sustainable modes of transport, rather than simply finding the fastest, cheapest route from A to B. Whether you're cruising through the snow-blanketed Swiss Alps on the Glacier Express, marvelling at the russet-red landscape of the Australian outback on The Ghan, or taking a trip back in time on the legendary Venice Simplon-Orient-Express, train travel reveals the beauty in the journey, not only the destination.
Make pasta in Tuscany
Rather than battle the throngs for a snap in front of the Trevi Fountain, get straight to the heart of Italian culture: its cuisine. Learn the art of handmade pasta from Australian expat Emiko Davies, who teaches intimate classes in the charming town of San Miniato, an hour west of Florence. During truffle season, you can hunt for 'black gold', before returning to her cooking studio to make truffle pasta for lunch.
Break bread with the Bedouins in Jordan
Follow the ancient trail of the nomadic Bedouin people through Jordan's storied landscape. Camp in a traditional Bedouin tent in Wadi Rum, the Mars-like backdrop for films such as Dune, The Martian and Star Wars. Hear local folklore as you share the Jordanian speciality of mansaf (slow-cooked lamb, yoghurt and rice) and shrak flatbread, before journeying to the fabled 'Lost City' of Petra, a two-hour drive away.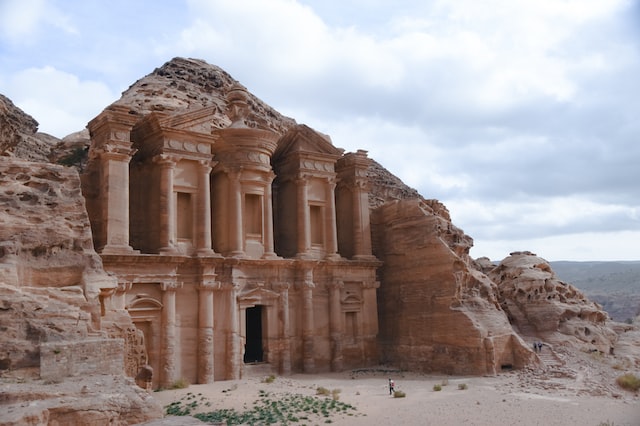 Press reset with a Thai yoga retreat
In the aftermath of the pandemic, wellness tourism is growing by around 21% annually, according to the Global Wellness Institute. For a holistic holiday that feeds your wanderlust and boosts your wellbeing, consider a yoga retreat on a tranquil Thai island.
From detoxifying weekend sessions on Koh Yao Noi to 300-hour teacher training courses on Koh Phangan, these yoga-based escapes equip you with lifelong wellbeing and a skill you can take anywhere in the world.
Start saving for the ultimate experiential holiday
With steady contributions to your savings, and handy app tools like the Lock Saver Feature, you can sit back and watch your hard-earned dollars grow, giving you more time to plan your ultimate getaway.
Sign up for a Go account and Boost Saver bundle and speed up your savings with the Lock Saver Feature.