Why Virgin Money Super?
Join Virgin Money Super in 3 simple steps
Competitive fees1 and strong performance3 with your super contributions? That's super. Apply for a Virgin Money Super account today.
Calculate your super
We have a range of tools that you can use to discover more about your super and retirement. See below how you can get a personalised view of your super with our calculators.
Rewarding Superannuation Fund

At Virgin Money, we don't just hold your superannuation; we make it super. Don't just take our word for it, check out our awards. Virgin Money Super's rewarding fund is backed by great ratings from independently run agencies SuperRatings2, SelectingSuper and ChantWest13. That's how you know your super will be in super great hands.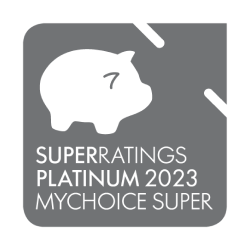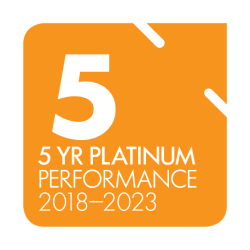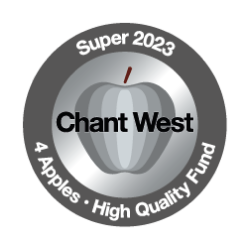 Discover more about our strong performing super fund3 for individuals & employees
Ready to apply for a strong performing3 super fund?
FAQs
When can I withdraw my super?

You can withdraw your super once you reach the age requirement to do so. You may also be able to access your superannuation early if you meet the following criteria:

You are experiencing severe financial hardship.
On compassionate grounds, such as to pay for medical treatment for you or your dependent.
You have been diagnosed with a terminal illness.
You are temporarily unable to work because of a physical or mental condition.
If you are permanently incapacitated.

How much super should I have?

The amount of super you accumulate in your super fund will mostly depend on your income and the contributions you make to your super. The return on your selected investments in your super will also influence the amount of super you have.

The amount of super you should have for retirement will depend on the lifestyle you would like to have in retirement. What you think you want in retirement today could change over time. It is important to think now about what type of retirement you may like and how much money you will need to help you enjoy it.

Find out more about how to build your super, or utilise our Retirement Income Calculator.

Do casual employees get super?

Yes. Generally, all employees are eligible for super guarantee, which means that your employer will pay 11% of your ordinary time earnings into your superfund. This includes full time, part time and casual employees.