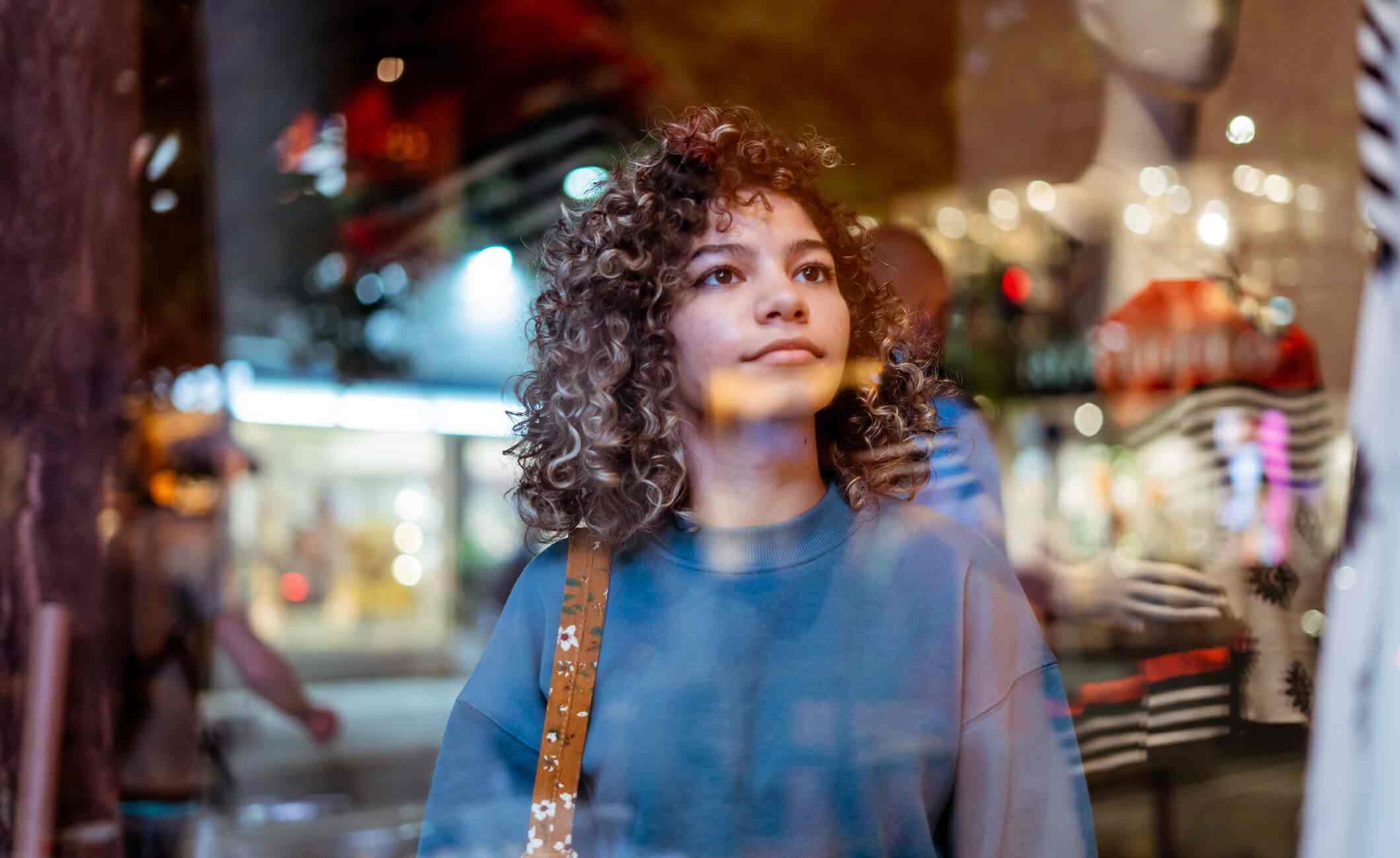 5 good money habits that will help you save
Let's play a little quiz game. Picture this: it's a Monday evening. You've had a long day at work. You chose to socialise over the weekend instead of grocery shopping and meal prepping (um, it's a no-brainer!). And now you've realised there's no food in the house.
Do you:
Boil up the remains of that bag of dry pasta hidden at the back of the cupboard and throw some cheese on it.
Head back out into the rain (did we mention it's raining?) and spend an hour shopping for a healthy selection of things on the food pyramid, then go home and whip up a feast.
Order in way too much food, pay way too much in delivery fees and only eat half of it because it's probably cold anyway?
Be honest, it's 3. isn't it? You're not alone. We've all been there. And when you're trying to save for something special, those pesky bad habits can just keep getting in the way. So, what are the good money habits that you can start, right now? At Virgin Money, we're all about helping you save. That's why we've introduced the Lock Saver Feature – a handy new feature that gives you an extra 0.30% p.a. interest* on your Boost or Grow Saver (only available to those 18 years old and above). Simply select which savings account you want to lock away at a higher interest rate. When you want to access your hard-earned savings, you just need to give 32 days' notice in the app. It's great because it makes you think realllly hard about tapping into your longer-term savings unexpectedly (don't worry, we all do it).
Here are 5 good money habits to help you save big, for the big things you want outta life.
1. Set a goal
What are you saving for? A holiday, a wedding, a house deposit? Decide what you want and how much money you'll need. You can set a savings goal in the Virgin Money app on your Boost or Grow Saver. (Heads up, setting a goal isn't essential to using the Lock Saver Feature, but it's a great way to start!)
2. Did someone say budget?
One of the best ways of budgeting is having different accounts for different purposes. In the Virgin Money app, you can open up to 9 separate savings accounts and create personalised goals and savings plans – one for holiday spending, one for your kitchen reno, one for an emergency fund, and even one for splurging (yes, you can save to splurge!).
3. Check your interest
It goes without saying that the higher your interest rate, the better your savings will grow. You'll be able to earn the highest variable interest rate on your Boost Saver (that's up to 5.35% p.a.*) or Grow Saver (that's up to 2.30% p.a.*) when you switch on the Lock Saver Feature and meet the Monthly Criteria. Every little bit counts!
4. Lock it away
Unlike a term deposit – where you have to commit your savings for a certain length of time, like 6 months or more – our Lock Saver Feature simply requires you to give 32 days' notice when you need to access your money again. So it's perfect for helping you save for those big-ticket purchases. You can choose which accounts to enable the Lock Feature Saver on, which helps if you have each account set to personalised goals and plan for when you may need to access each.
5. Spend for you, save for future you
A clever money hack is where you make a deal with yourself that for every purchase you buy, you'll commit to saving the same amount. So, say you've decided to buy a $100 pair of shoes, well, you have to transfer $100 into your savings account. It's a neat little trick of making you think twice about what you really need to spend – and it helps look after future you. And the beauty of the Lock Saver Feature is that you can keep topping up your savings account while the feature is switched on, so your money can grow (and grow)
So, what are you waiting for? Kick-start those awesome money habits with the Lock Saver Feature via the app.
Let's lock and load!
*You can earn the additional Lock Saver Feature interest rate (Notice Interest Rate) of 0.30% p.a. when the feature has been enabled through the Virgin Money app. You will be required to provide 32 days' notice if you would like to withdraw funds from an account that has been locked. Once you select to unlock the account via the app, you will no longer earn the additional interest rate from the date the Lock Saver Feature is disabled. *For full terms and conditions relating to the Lock Save Feature and Monthly Criteria on our savings products click here.
Virgin Money Australia, a division of Bank of Queensland Limited ABN 32 009 656 740 Australian Credit Licence AFSL 244616, the issuer of the transaction and savings accounts.Information provided is of general nature only and you should consider whether or not the product is appropriate for yourself. For full terms and conditions, including information on eligibility criteria and fees and charges click here.