Our most popular home loans
Unsure which home loan is right for you?
Useful home loan calculators
We love making things easy! Out handy tools and home loan calculators will help you work out all the important stuff when it comes to home loans.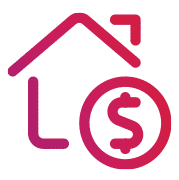 Mortgage repayment
calculator
Borrowing power
calculator
Home loan comparison
calculator
Learn more about home loans
Visit our home loan blogs to decipher the jargon, get prepared and learn the best tips & tricks.