Conquer your savings goals with a savings account that packs a high-interest punch: Virgin Money Grow Saver.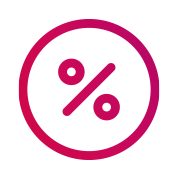 Get up to 0.65% p.a. when you make at least 1 deposit and no more than 1 withdrawal each month4.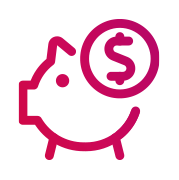 Set up to 9 personalised savings goals, get clever insights and real-time alerts to help you build good money habits.
Join all your savings and benefit together with a Joint Account.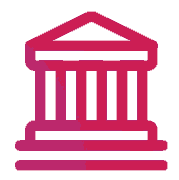 Feel safe knowing your deposits are guaranteed up to $250,000 per customer by the Australian Government's
Financial Claims Scheme
22
.
Keep the good times rolling
This savings account packs a high-interest punch without the need for an everyday account. There's no balance limit on a Virgin Money Grow Saver, you just need to meet the Monthly Criteria each month. Here's what you need to do:
| Rate type | Interest Rate (p.a.) |
| --- | --- |
| Base Interest Rate | 0.10% |
| Bonus Interest Rate | 0.55% |
| Highest Variable Interest Rate (Base plus Bonus Interest Rates) | 0.65% |
Important Information on Bonus Interest for Grow Savers:
The highest variable interest rate (Base Interest Rate plus Bonus Interest Rate) for a month can be activated by simply making 1 deposit and no more than 1 withdrawal in that month.
To activate Bonus Interest Rate on a particular account you must meet these conditions on that account.
For more information on our limits, fees and charges please click here.
Start banking like never before
Rewards like never before
Drum roll…Introducing Virgin Money Rewards
It's new and it's all you. Virgin Money Rewards3 is all about rewarding you, your way. It neatly bundles Virgin Money Points, epic perks and great some experiences.
Get money fit
Getting money fit shouldn't make you sweat. We'll be your virtual cheer squad, helping you build good money habits and have some fun along the way (no push-ups required).
Looking for a higher-interest savings account?
FAQs
Still have some questions? Let's see if we can answer them for you now.
Q. Do I get access to Virgin Money Rewards with my Virgin Money Grow Saver?

Yep. You'll be able to earn Virgin Money Points through loads of partner offers and hotels that you book with us, as well as access to perks from other Virgin businesses. You just won't get the whole shebang of Virgin Money Rewards unless you open a Virgin Money Go Account.

Q. Do I have to download the app to apply for my account?

In short: yes and no. You can apply for an account through either the Virgin Money mobile app or our website. But you'll need to download the app to manage your account. We've designed the Virgin Money mobile app so you can bank like never before. It's amazingly simple banking, so you can manage your money simply and securely, wherever and whenever you are. Give it a try! (And if you don't love it, tell us why and we'll do everything we can to make it better for you).