Quick and easy joining process
QuickSuper – free SuperStream compliant payment system
Beautifully simple super for you and your employees
Access to support and information
3 simple steps to join
Things to think about when choosing a default super fund for your employees
Easy administration
Range of investment options
Range of insurance options
Access to support and information
SuperStream payment solution
QuickSuper is our free online clearing house payment system, where default employers can make one payment for all their staff – regardless of the super fund they belong to. Quick to set up and easy to use.
Setting up your employees
is straightforward
Super for employees is easy for you to manage. With QuickSuper (our clearing house) you can simply upload your employees' details and start making their contributions. When you make their first contribution, the employee's information will be sent to Virgin Money Super via SuperStream. Your employee will then be safe in our hands.
Contributing to employees' super is easy
All your employee contributions can be made through QuickSuper or your preferred system so long as it's SuperStream compliant. Just follow these steps:
Calculate your employee's Ordinary Time Earnings (OTE) per calendar month.
Work out 11% of your employee's salary or OTE.
Make the payments through QuickSuper (or an alternative SuperStream compliant system) at least once each quarter.
The super you contribute is paid using SuperStream into your employees' account in Virgin Money Super.
Information for your employees
Picking a default super fund for your employees is one thing. It's just as important to have the support and information you need to help them understand where their money gets invested. When you join Virgin Money Super, we'll help you help your employees. Our information kit explains all they need to know about Virgin Money Super, including our fees, insurance and investment options.
Rewarding Superannuation Fund

At Virgin Money, we don't just hold your superannuation; we make it super. Don't just take our word for it, check out our awards. Virgin Money Super's rewarding fund is backed by great ratings from independently run agencies SuperRatings2, SelectingSuper and ChantWest13. That's how you know your super will be in super great hands.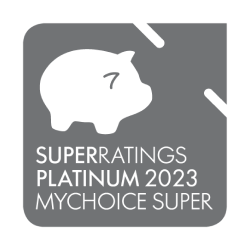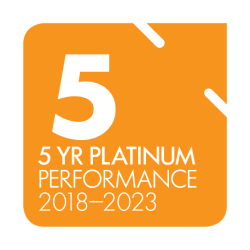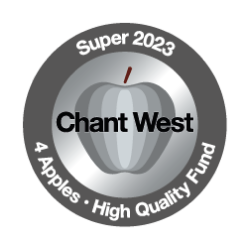 Common FAQs for employers
Q. How do I manage my employees' super contributions?

A. As a default employer you can manage your employees' super contributions online 24/7, just head to 'Login' on the top right and select 'Super Employer'. If you're unsure of your login details, please contact our Customer Care team on 1300 855 040 (9am to 5pm AEST, weekdays apart from public holidays). They'll be able to sort you out or you can reset you password online.

Q. What are the Virgin Money Super fund details?

A. To make employer contributions for a Virgin Money Super member you would usually need to know the following information:

Our Fund name: Virgin Money Super;
Our Australian Business Number (ABN): 19 905 422 981;
Our Unique Superannuation Identifier (USI): 19905422981701;
Your employee's Virgin Super member number (optional).
Get started now with Virgin Money Super
Got questions?
We're here to help