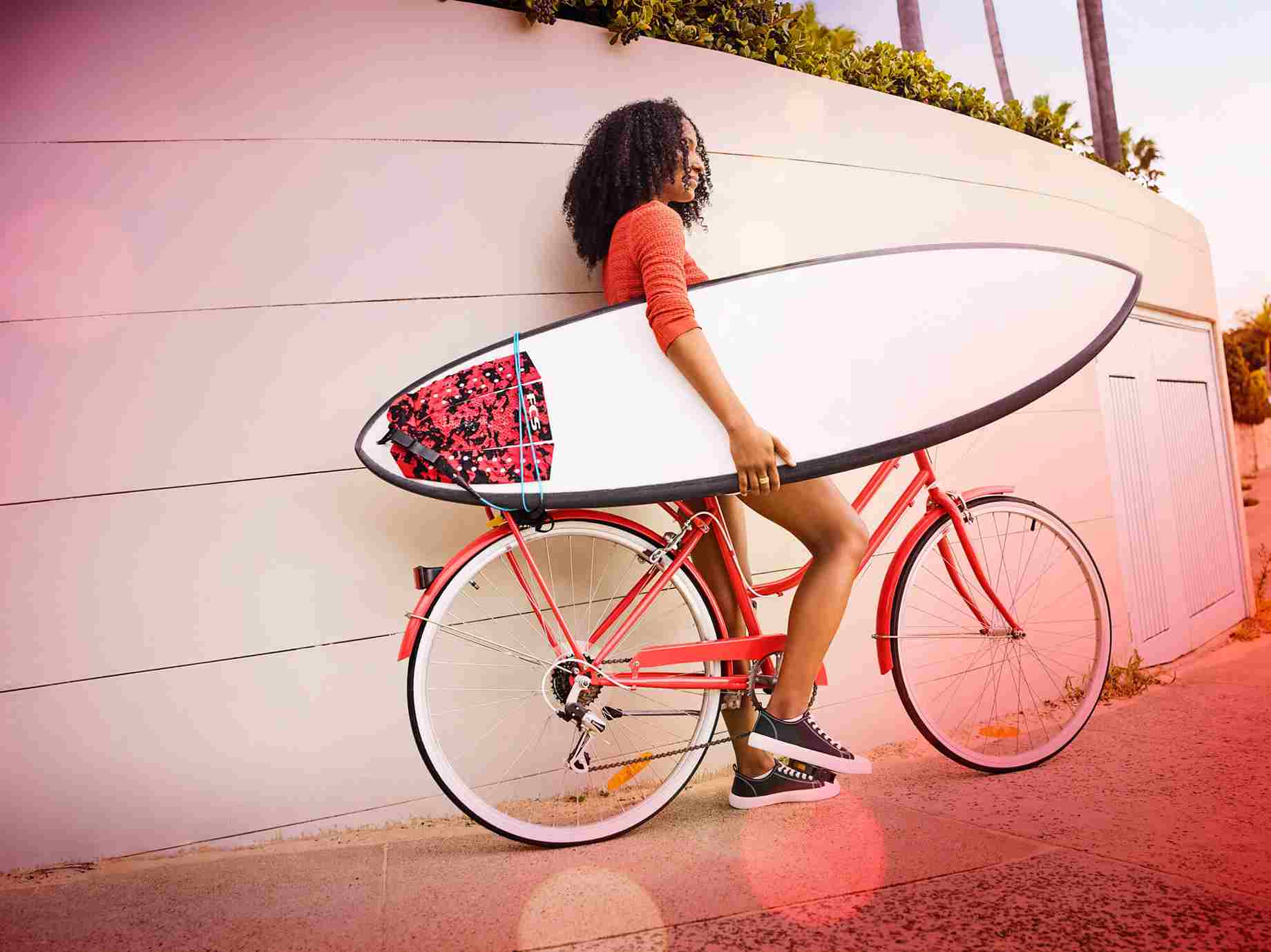 Super It's a long-haul kind of thing
Inflation, interest rate rises, and the Russia-Ukraine crisis. All things that have risen to the top of what we're seeing and hearing about. And all things that are influencing superannuation returns for Australians in 2022 so far. It's not always smooth sailing for super, but it is always important to remember that super is a long-haul kind of thing and to carefully consider making any changes to your investment strategy.
Why?
Because adjusting your super investment strategy to lower risk options (like Cash) during periods of declining performance could impact your ability to make the most of markets recovering.
Asking your super fund to move to different options means they'd be required to sell your units at the current unit price, which may be at a low point. Then if you switched your funds back to your original investment option once markets had recovered, the unit price would likely be higher. You'd then have less units in that investment option than you started with, and your super funds would have less overall value, compared to leaving things as they were.
Usually, the best action you can take is no action at all
See how making changes to your super compared to keeping things as they could impact your super. Meet Colin.
Colin has a super balance of $120,000 invested in Investment Option A at a unit price of $1.20. This means he holds 100,000 units. Following a drop in the markets the unit price drops to $1.00. As Colin holds 100,000 units, his super balance is now $100,000.
If Colin wants to switch his $100,000 balance to a more conservative investment option before the markets recover, this would require he sell all 100,000 units.
After the markets recover, if Colin decides to switch back into Investment Option A, which now has a unit price of $1.40, his $100,000 would purchase only approximately 71,428 units – nearly 30,000 units less than what you originally had.
If Colin had chosen to leave his $100,000 invested in Investment Option A throughout the market decline, if markets then recovered and the unit price reached $1.40 his balance would be $140,000.
Although in the short term Colin had originally suffered a "loss on paper", as he didn't sell down your units, when the markets recovered so would his balance.*
Designed for the long-haul
While there can be impacts to your super in the shorter term, Virgin Money Super's diversified portfolios are designed to take the guess work out of it for you and help navigate market ups and downs to deliver steady returns over the long term through Index Tracking. Our portfolios are also put through rigorous stress-testing when we're building them. This ensures they can weather various conditions, scenarios and periods of market volatility.
LifeStage Tracker® (our default investment option) automatically adjusts your level of risk and return to suit your stage of life and age.
For customers nearing retirement, our Investment Management Team gradually de-risks your super to reduce the potential for significant balance fluctuations.
Speak to an expert
Remember – look beyond short-term economic disruptions when considering if you should alter your strategy. Super is a long-term investment.
If you have any questions along the way, visit Virgin Money Super or call on 1300 652 770 (Monday to Friday from 8am to 6pm AEST) to find out how you can save for tomorrow and be rewarded today.
Everyone's situation is different, and we therefore recommend that if you're considering switching your investments, you seek financial advice before taking action. Virgin Money Super offers Simple Super Advice from qualified financial advisers, at no additional cost to you. Our advisers are here to help you feel confident about your super and make the big decisions that are right for you.



Important information
This information is of general nature only, and does not take into account your personal financial situation, needs or objectives. As we don't know your financial needs we can't advise if Virgin Money Super will suit you. Please consider the Product Disclosure Statement, Product Guide, Insurance Guide and Financial Services Guide before making a decision about the product.
*This example has been simplified and is for illustrative purposes only. Unit price fluctuations are not often as precise or significant. Other factors may play a role in balance fluctuations in addition to market movement such as additional contributions, withdrawals fees and insurance premiums.
It is very important to note that superannuation is generally a long term investment. Past investment performance is not a reliable indicator of future performance and should never be the sole factor considered when selecting a fund.
Prepared by Virgin Money Financial Services Pty Ltd ABN 51 113 285 395 AFSL 286869 ('Virgin Money'). Virgin Money Super is a plan in the Mercer Super Trust ABN 19 905 422 981. Virgin Money Super is issued by Mercer Superannuation (Australia) Limited (MSAL) ABN 79 004 717 533 AFSL 235906 as trustee of the Mercer Super Trust. For more information about Virgin Money Super, please refer to the Product Disclosure Statement which is available free of charge on our website or by calling the Customer Care Team on 1300 652 770.