Retirement income calculator
The Retirement Income Calculator enables you to more clearly assess your estimated financial position in retirement and what you may need to do to reach your desired retirement balance.
This calculator can be used to estimate the level of your (and your partner's) superannuation benefit at retirement. Using this calculator allows you to:
See whether you might have sufficient funds to provide you with your desired standard of living in retirement.
See whether you might be in a position to receive government support in the form of the Age Pension, to supplement your own retirement savings.
See how different market situations might impact your situation.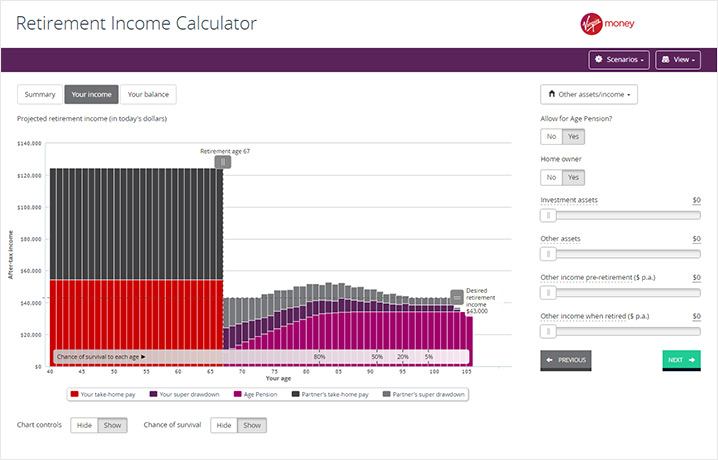 FAQs about retirement income calculator

Get started now with Virgin Money Super
More about Virgin Money Super

Any questions?
We're here to help