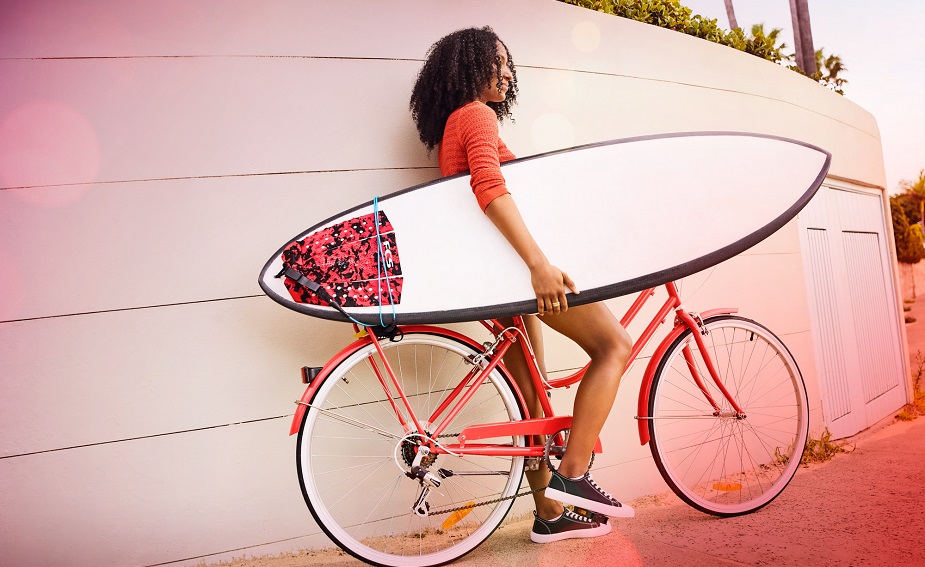 5 awesome credit card hacks
Calling all reward lovers – so everyone! You may be in the market for a credit card or already have one, but you might not be making the most of the perks available to you.
Regardless, don't let it get you down – there's time to turn things around. Here's a few credit card hacks that may get you closer to saving money, scoring benefits and feeling more V.I.P than ever, no matter your money habits.
Hack 1 - Look beyond the interest rate
You're probably thinking, "Of course I consider terms other than the interest rate," but take a second to travel back. How much time did you really spend weighing up fees, benefits, bonuses and interest rates when applying for your last credit card? Yes, there you are, sitting with your partner scrolling through website after website… your eyes start to glaze over… you agree, that rate is perfect.
Comparing interest rates is something that's obvious to many, but taking the time to consider the various fees and other conditions you're subject to, in conjunction with the interest rate, is extremely valuable in ensuring you're applying for a card that works for you. You might be chuffed to find a great interest rate that you're saving on, only to be hit with a high purchase rate down the track that could turn out being more expensive.
Consider your expenditure and how you plan to pay off your debt on time, then look to the terms and conditions, any tricky added costs, bonuses, and weigh up the pros and cons. You want you and your card to be a perfect match.
Hack 2 - Befriend the freebies
When you think credit card, you might as well think rewards. When you apply for a credit card, there's almost always a range of perks that come along too, although at times people seem to skim over them. But - cue drumroll - what if you could be saving money by spending? Based on your lifestyle, the features that come with it could be far more valuable to you than the money you're spending.
The majority of credit cards are much more than just the piece of plastic in your hand, they may offer you discounts on basics like groceries and fuel, help take you to beautiful exotic destinations (Hello Uyuni salt flat!) or even become the reason you finally secured the South Australian Roller Derby Cup thanks to that discounted gym membership.
With the Virgin Australia Velocity Flyer or High Flyer Credit Card, making any sort of retail purchase on your credit card means you may be eligible for, or get you on your way to, receiving an exclusive $129 Virgin Australia Gift Voucher1 (subject to terms and conditions) – who can say no to subsidised travel?
Hack 3 - Look for 0% balance transfers or purchase rates
Some credit cards come along with balance transfers, giving you the ability to transfer debt from one credit card to another so you have more opportunity to better manage your balances2.
This may seem a little tedious compared to your other credit card hacks, but a 0% balance transfer rate could mean managing debts on other cards without being hit with that heavy interest, this being especially helpful when looking to start that new business you've been dreaming of.
Before agreeing to a balance transfer rate, consider the amount of debt you have and how long it will take to pay it off. Also, some cards may not have interest free days whilst there is a balance transfer and could be reverted to a higher interest rate at the end of the balance transfer.
For example, higher debts might be better with longer-term low interest rates. Most importantly, you should look for a card with a 0% purchase rate so that you're not charged more on the purchases you make. These are usually offered for a specific amount of time, like 14 months, and they will have you saving significantly.
Finally, you should note that any remaining unpaid balance at the end of the purchase offer will usually incur a higher interest rate applied to that amount. We can all spend a little too much, so provide yourself with the security you need in case you do finally give in and adopt that Staffy Cross you've been pining over for far too long.
Hack 4 - Pull in those Points
Points are a reward worth hacking that may help have you saving significantly, as they can act as currency for flights, petrol, and shopping.
Virgin Money offers Velocity Frequent Flyer Points3 on certain credit cards, depending on your expenditure. One of many examples is the Virgin Australia Velocity Flyer Card, on every eligible transaction, you'll earn 0.66 Velocity Points per $1 spent for the first $1,500 of your statement period and 0.5 Velocity Points per $1 spent thereafter4. That means this year, if you spend $5,000 on ski gear for your family, you'll pocket 3,240 Velocity Points.
What's more is, Velocity Points are affiliated with brands you shop with all the time through the Velocity eStore. For example, currently spending $1 in the Velocity eStore5 on those new Adidas kicks from The Iconic will mean you've earned 2 Velocity Points per dollar, not to mention the additional 1 Point per dollar4 you'll get if you use your Virgin Australia Velocity High Flyer card - that's a total of three Points per dollar.
This is an example of what Velocity Frequent Flyer like to call Double dipping and doing this when you can is a hack that'll have you raking in huge rewards. Plus, if you spend $3,000 or more every month for the first 3 months from card approval, you'll receive 30,000 Velocity points each month, up to a total of 90,000 bonus Velocity Points6. Keep in mind; this offer is only available until the 31st of August 2019. So, it's important to do your research and take advantage offers when they come around so that you can make the most of your Velocity Points!
Fortunately, with the right research, a Points per dollar system is no challenge to find. So, no matter whether you're a big spender or frugalista, you'll be winning. Yes, you're spending, but you could actually be saving in the long run, as points could mean having a little extra left over after finally buying those cutting-edge secateurs you need to finesse your award-winning hedges or even being able to take your daughter to meet Jiminy Cricket at Disneyland – princesses are overrated.
Find out how many points you could earn
Hack 5 - Pay off more than the minimum
It goes without saying: the ultimate hack equals paying off that credit, but something to remind yourself is that paying just the minimum amount will drag out your debt.
Let's do some speedy mathematics. For example a balance of $10,000 could have you paying $23,210 over 10 years with an interest rate of 18.5% and monthly repayments of $193. Upping your monthly repayments by just $74 a month instead, would mean your debt would compound to only $16,000 in five years. Here, you could potentially save over $7,0007, almost as much as your initial debt, plus it would finally give you something to brag about to Glen from Accounts, not to mention all the more change towards your Bob-Marley-Guided-Tour-Jamaica-Trip-Donations jar to which your family is seemingly reluctant to donate.
Whatever it may be, saving more means greater opportunity to do you, so step into that hacky mood and reap the benefits.
With a Virgin Money credit card, you may also be able to access a Fixed Payment Option8, to help you pay down your balances with a lower fixed interest rate over your preferred repayment term of 1-5 years. Either convert your statement balance of retail purchases (Statement Instalment Plan) or take out cash (Cash Instalment Plan) from your existing credit limit at a lower rate and stay on top of your repayments. For more information check out – http://my.virginmoney.com.au/fpo/
Please note: If you fail to pay the Monthly Instalment by the Payment Due Date that Monthly Instalment will be charged interest at the retail purchases rate from the day after the Payment Due Date. If your account is overdue, we reserve the right to cancel all Fixed Payment Options8.
Ready to put to practice with some balance transfer action?
We happen to have great offer on with our Flyer Credit Card valid until August 31 2019.
Things you need to know

1. The Virgin Australia Gift Voucher is available to Primary Cardholders only and provides one Virgin Australia Gift Voucher to the value of $129 (AUD) each year. You will become eligible for your $129 Virgin Australia Gift Voucher 30 days after card approval in your first year and 30 days after your card anniversary thereafter provided you have made a retail purchase as the Primary Cardholder in the 2 months prior to requesting your voucher, your account is active and in good order and you are a Velocity Frequent Flyer Member. Gift Voucher is not redeemable for cash and is not reloadable. See Virgin Australia Gift Voucher Benefit Terms & Conditions and Terms of Use for full details.

2. Your total balance transfers may not exceed 80% of your credit limit. The balance transfer interest rate applies to balances transferred with this offer for the period shown, from the date the balance transfer is processed. At the end of the balance transfer period, the interest rate on any outstanding transferred balance will revert to the interest rate for cash advances, currently 20.99% p.a. on the Virgin Australia Velocity Flyer Card, Virgin Australia Velocity High Flyer Card and Virgin Money No Annual Fee Card, and 21.69% p.a. for the Virgin Money Low Rate Card. Interest rates are variable and subject to change. The interest rates are current as at 29 April 2019. This offer is valid until 31 August 2019. Please note that unless advertised otherwise, you are not entitled to any interest free days whilst you have a balance transfer. This means that all spend will be charged interest at the applicable ongoing purchase rate. Velocity Points are not issued on balance transfers. View more information about balance transfers.

3. To earn and redeem Velocity Points, you must be a Velocity Frequent Flyer member. Velocity membership and Points earn and redemption are subject to the Member Terms and Conditions, as amended from time to time. Velocity Points are earned on Eligible Transactions only. Eligible Transaction means any purchase excluding (but not limited to) Cash Advances, Balance Transfers, Special Promotions, BPAY payments, purchases of foreign currency and travellers cheques, transactions made in operating a business, bank fees and charges such as interest and ATM charges and government related transactions. Government related transactions include transactions with government or semi-government entities, or relating to services provided by or in connection with government (for example but not limited to transactions made at Australia Post, payments to the Australian Taxation Office, council rates, motor registries, tolls, parking stations and meters, fares on public transport, fines and court related costs). See Rewards Program for High Flyer and Flyer Cardholders Terms and Conditions for full details and definition.

4. Standard Velocity Point earn rate on the Virgin Australia Velocity Flyer Card is 0.66 Points per dollar spent on Eligible Transactions on your first $1,500 spend per statement period, then 0.5 Points per dollar spent on Eligible Transactions per statement period thereafter. To earn and redeem Velocity Points, you must be a Velocity Frequent Flyer member. Velocity membership and Points earn and redemption are subject to the Member Terms and Conditions, as amended from time to time. Velocity Points are earned on Eligible Transactions only. Eligible Transaction means any purchase excluding (but not limited to) Cash Advances, Balance Transfers, Special Promotions, BPAY payments, purchases of foreign currency and travellers cheques, transactions made in operating a business, bank fees and charges such as interest and ATM charges and government related transactions. Government related transactions include transactions with government or semi-government entities or relating to services provided by or in connection with government (for example but not limited to transactions made at Australia Post, payments to the Australian Taxation Office, council rates, motor registries, tolls, parking stations and meters, fares on public transport, fines and court related costs). See Rewards Program for High Flyer and Flyer Cardholders Terms and Conditions for full details and definition.


5. To earn Velocity Points, the Velocity member must be logged into the Velocity eStore website (using their Velocity membership number and password) and access the retailer's website via the links from the Velocity eStore. In using the Velocity eStore the Velocity member agrees to the use of cookies to track and record purchases made by the Velocity member via the Velocity eStore. It is the Velocity member's responsibility to ensure that cookies are turned on in their browser and that the security settings in their browser allow the use of cookies. Not all items purchased through the Velocity eStore are eligible for Points earn. See the individual retailer purchase conditions available on the individual retailers' page on the Velocity eStore website for full details of any exclusions. Once you enter the retailer's online store, the retailer's Terms and Conditions will apply. Click here for full Velocity eStore Terms and Conditions.

6. 90,000 bonus Velocity Points offer is available to new approved Virgin Australia Velocity High Flyer Card ("VAVHFC") account holders who apply by 31 August 2019. 30,000 bonus Velocity Points will be awarded for every month $3,000 or more is spent on Eligible Transactions for 3 months from card approval. Eligible Transaction means any purchase excluding (but not limited to) Cash Advances, Balance Transfers, Special Promotions, BPAY payments, purchases of foreign currency and travellers cheques, transactions made in operating a business, bank fees and charges such as interest and ATM charges and government related transactions. Government related transactions include transactions with government or semi-government entities, or relating to services provided by or in connection with government (for example but not limited to transactions made at Australia Post, payments to the Australian Taxation Office, council rates, motor registries, tolls, parking stations and meters, fares on public transport, fines and court related costs). See Rewards Program for High Flyer and Flyer Cardholders Terms and Conditions for full details and definition. Please note that if you have a balance transfer, you will be charged interest on any spend you make. Points will be credited to the Primary Cardholders Velocity Account up to 60 days after the qualifying purchases. To earn and redeem Velocity Points, there must be an active Velocity Frequent Flyer Membership linked to the VAVHFC account. Velocity membership and Points earn and redemption are subject to the Member Terms and Conditions, as amended from time to time. This offer can't be used in conjunction with other VAVHFC promotions or offers. Offer is not available to existing Virgin Money Credit Card holders (including upgrades).

7. Calculation example derived via https://www.moneysmart.gov.au/tools-and-resources/calculators-and-apps/credit-card-calculator

8. Fixed Payment Option offers are subject to eligibility and only available if your account is and remains in good standing. Your Fixed Payment Option amount uses part of your existing credit limit. As you pay off your Fixed Payment Option amount, the amount you pay off will become available for you to use again as part of your credit limit at the standard Annual Percentage Rate applicable to your account. If you fail to pay the Monthly Instalment by the Payment Due Date that Monthly Instalment will be charged interest at the retail purchase rate from the Payment Due Date. From 27 December 2018, this will be from the day after the Payment Due Date. We also reserve the right to cancel your Fixed Payment Option. If your Fixed Payment Option is cancelled, the full outstanding balance of your Fixed Payment Option will also revert to the standard Annual Percentage Rate applicable (the retail purchases rate is applicable for transaction instalment plans and statement instalment plans and the cash advance rate is applicable for cash instalment plans). For the full terms and conditions of your Fixed Payment Option, please refer to the Credit Card Terms and Conditions and Other Important Information available at virginmoney.com.au/forms. If your Fixed Payment Options are cancelled, the full outstanding balance of your Fixed Payment Options will also revert to:

i. the retail purchases rate for transaction Instalment plans and statement instalment plans and

ii. the cash advance rate for cash instalment plans.