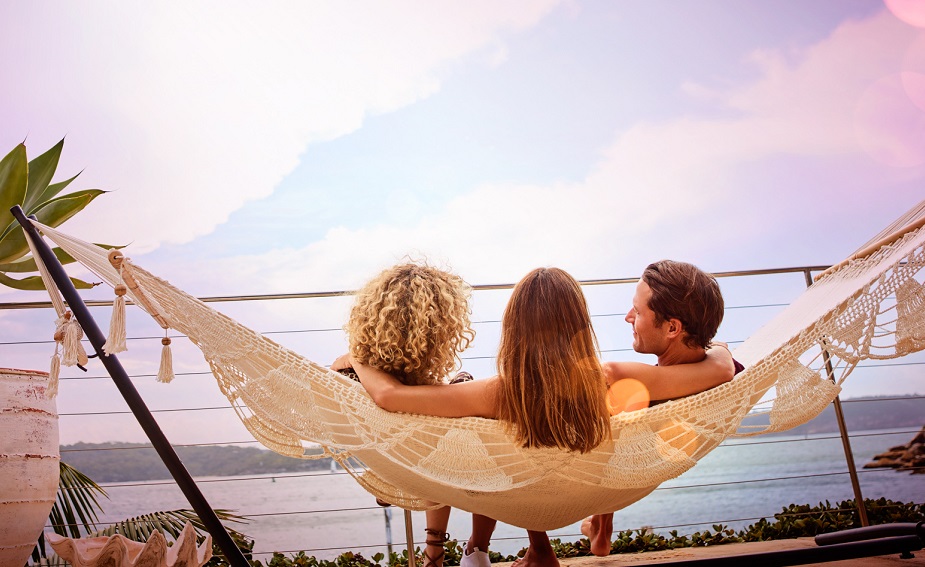 Four useful things to know before applying for a credit card
Doing the research before applying for a credit card is a huge money-must, however, sometimes it can feel like you're reading a foreign language.
No fear! You're not alone. Every day, Aussies like you could be experiencing the symptoms of credit confusion for an array of reasons. In the hopes to clarify the blurry areas, we've asked some people just like you what they wish they knew before applying for their credit card and answered their concerns.
"I wish I'd known more about balance transfers and what they mean for me when applying."
– Nic, 32
Balance transfers can be a little tricky, so it makes sense that they appear to be confusing, especially for first-time credit card owners. Let's start from the beginning. A balance transfer is exactly that, transferring one or multiple balances from one card or cards to another card, so as to receive a promotional interest rate for a certain period.
Put simply, from saving on the interest payments and avoiding fees, you're able to manage your debt and reduce the amount of charges associated with those accounts. Of course, terms and conditions apply including a minimum transfer amount and paying Balance Transfer Fees, as well as meeting the standard credit criteria and conditions. Also, after the balance transfer period ends; the interest rate will revert to the interest rate for cash advances. You should also note that there are no interest free days while you have a balance transfer. So, (like anything to do with credit) before committing, it's worth comparing rates and fees.
The bottom line is: balance transfers can give you a serious leg-up on your finances. For example, transferring $7,000 onto a Virgin Australia Velocity Flyer Card could help you save $1,927 at its 0% p.a. rate, compared to the current interest rate you'd be charged of 20% p.a., if you left the debt in your everyday credit card.
So, when applying for a card, make sure you search for the best deal possible. Consider all of the terms and conditions and find a leading balance transfer for you and your particular circumstances – it could be well worth it.
Compare our balance transfer offers
"I would've loved to know what would actually appear on my credit report and how it would affect my credit score."
– Nina, 24
Before committing to a credit card, it's important that you're well versed on how credit accounts actually work, what activity appears on your credit report, and what could have a negative impact on your credit score. If you're already there, give yourself a pat on the back. However, if you're with the majority who seem to scrunch up their faces in utter and complete confusion when people talk about arrears or repayments, it's worth the research.
Aside from administrative information like your personal details or whether you're a joint applicant, there are a few seemingly innocent items that creditors will consider when granting you a loan. Some factors which lenders may consider include how many credit cards you currently have, any debts that were unpaid that have now been settled, credit applications and even the type of credit providers you've used.
Then of course, there are the more obvious items such as debt agreements, defaults or infringements and repayment history. Depending on the reporting agency used to calculate your credit score, it will appear as a number between zero and 1000 or zero and 1,200 and will ultimately determine your chances of borrowing.
At the end of the day, this one isn't avoidable, so when you apply, make sure you find a card that works for you and you keep your finances in check – you don't want your mother to worry! You can find multiple ways to get a copy of your credit score, free of charge, here.
"It would've been worthwhile to know more about points and what you can actually redeem them for."
– Chris, 50
The Points that come along with credit card expenditure are arguably the biggest win when it comes to anything to do with credit. Points mean that what you spend in dollars, you get back in a different, but effectively similar kind of currency that can leave you with discounts upon discounts.
Picture this: you've just signed up as a Velocity High Flyer card owner within the last 3 months. You own a Tibetan Mastiff and King Charles Spaniel and you're passionate about surf photography. You spend an average of $6,000 per month (on Eligible Transactions) on all the family necessities, already giving you 9,500 Velocity Frequent Flyer Points1. But wait, there's more; because you've recently become a Velocity High Flyer card owner in the last three months, and were eligible for the current special offer (of receiving 30,000 bonus Velocity Points for each month you spend $3,000 or more on Eligible Transactions in the first 3 months from card approval, up to a total of 90,000 Points)2.
This means that $3,000 of your expenditure in the last month went towards Eligible Transactions2 that rewarded you with 30,000 more Velocity Points! So now, you're sitting at 39,500 Velocity Points. Just so you know, 44,000 Velocity Points (plus relevant taxes, fees and carrier charges) can currently take you to and from the crystal clear waters of Jimbaran Beach, the Balinese shoreline you've been dreaming of, on an Economy Reward Seat from Sydney, Melbourne or Brisbane3.
Yes, in just a month, you've not changed your spending pattern in the slightest, yet, you're almost one return trip away to the dream destination you've been saving for.
Keep in mind; this offer is only available until the 31st of August 2019. So, it's important to do your research and take advantage offers when they come around so that you can make the most of your Velocity Points!
Not only can Velocity Points help take you to exotic destinations, but with just 1,667 Points, you could redeem $10 off your fuel at BP4, or dress to impress at your next business meeting after redeeming your $100 David Jones voucher which currently cashes in at 19,500 Velocity Points5. Before you commit, do the research, although we think; it's highly unlikely you'll apply for credit anywhere else after picturing yourself with pockets full of Points – and making the most of the perks they come with.
Give our Velocity Points Calculator a go, and see how many points you can earn.
"It would've been so useful to know how much paying more than the monthly minimum on my debt could save me in the long-run."
– Natalie, 38
Having inside knowledge on this point of confusion is extremely valuable when it comes to future-proofing your savings. Plus, it can bring you closer to making an offer on that heritage town house you drive past way too often.
While so many credit card owners neglect to take advantage of this, it's actually pretty simple and it comes down the balance that interest is calculated on. Every month you will be charged interest on your outstanding balance. The minimum amount will cover those interest charges but only pays down a small amount of your outstanding balance.
So, if you're paying off more than your minimum each month, the outstanding balance is decreasing quicker and, yes you guessed it, the amount of interest charged over time should be lower. $15,000 at an interest rate of 18% p.a. with monthly repayments of $306 will mean you pay $29,361 over eight years.
While monthly repayments just $85 higher, mean a balance $6000 lower, over just five years.1 When it comes to paying off debt, it's so easy to be sucked into the vortex of focusing only on that minimum amount. Though, setting aside a few more dollars every month is easy to do by creating automatic transferrals in your bank account or even just adding coins to a coin jar.
Yes, present you is losing a few extra dollars in the month, but that's so worth it when future you is gleaming with pride in Los Angeles on that long awaited holiday you've been saving for, in a far better financial position.
Get help finding a credit card most suited to your habits with this handy 3 question tool
Keen for more information on what the Virgin Australia Velocity Flyer Card offers you?
Things you need to know

Information current as at 4th June 2019

1. To earn and redeem Velocity Points, you must be a Velocity Frequent Flyer member. Velocity membership and Points earn and redemption are subject to the member Terms and Conditions, as amended from time to time. Velocity Points are earned on Eligible Transactions only. Eligible Transaction means any purchase excluding (but not limited to) Cash Advances, Balance Transfers, Special Promotions, BPAY payments, purchases of foreign currency and travellers cheques, transactions made in operating a business, bank fees and charges such as interest and ATM charges and government related transactions. Government related transactions include transactions with government or semi-government entities, or relating to services provided by or in connection with government (for example but not limited to transactions made at Australia Post, payments to the Australian Taxation Office, council rates, motor registries, tolls, parking stations and meters, fares on public transport, fines and court related costs). See Rewards Program for High Flyer and Flyer Cardholders Terms and Conditions for full details and definition.

2. 90,000 bonus Velocity Points offer is available to new approved Virgin Australia Velocity High Flyer Card ("VAVHFC") account holders who apply by 31 August 2019. 30,000 bonus Velocity Points will be awarded for every month $3,000 or more is spent on Eligible Transactions for 3 months from card approval. Eligible Transaction means any purchase excluding (but not limited to) Cash Advances, Balance Transfers, Special Promotions, BPAY payments, purchases of foreign currency and travellers cheques, transactions made in operating a business, bank fees and charges such as interest and ATM charges and government related transactions. Government related transactions include transactions with government or semi-government entities, or relating to services provided by or in connection with government (for example but not limited to transactions made at Australia Post, payments to the Australian Taxation Office, council rates, motor registries, tolls, parking stations and meters, fares on public transport, fines and court related costs). See Rewards Program for High Flyer and Flyer Cardholders Terms and Conditions for full details and definition. Please note that if you have a balance transfer, you will be charged interest on any spend you make. Points will be credited to the Primary Cardholders Velocity Account up to 60 days after the qualifying purchases. To earn and redeem Velocity Points, there must be an active Velocity Frequent Flyer Membership linked to the VAVHFC account. Velocity membership and Points earn and redemption are subject to the Member Terms and Conditions, as amended from time to time. This offer can't be used in conjunction with other VAVHFC promotions or offers. Offer is not available to existing Virgin Money Credit Card holders (including upgrades).

3. The quoted redemption fares are correct as at 19 March 2019 and are subject to change. Fares are subject to availability, and seats are limited and may not be available at peak times or on all flights. Price is based on a one way or return economy Reward Seat fare or business Reward seat fare as specified, and must be booked on the Velocity website. Taxes, fees and carrier charges are payable in addition to Velocity Points redeemed and are not eligible for Points earn. A Virgin Australia Carrier Charge is payable per sector, per person, view more information here. Price may vary until ticketed. All payments made by debit/credit card are subject to a payment surcharge. Add $40 or 5,200 Points per person for bookings made on the phone. A checked baggage allowance is included in your fare, view Reward Seat Baggage Allowances for details. Name changes are not permitted. Other changes, refunds and cancellation are permitted prior to travel and may incur a fee and any applicable fare difference. You may also be entitled to a refund under the Australian Consumer Law in certain circumstances. View the Velocity Rewards Seat fare rules for more information. Some flights may be operated by a partner airline. Different baggage allowances and conditions may apply to these flights. Full terms and conditions at velocityfrequentflyer.com.

4. Available at participating BP service stations. To Pay With Points, the Velocity member must set up a Velocity PIN online which must not be locked. Use 1,667 of your Velocity Points to get $10 off your purchase. The maximum equivalent dollar value which can be set as a Pay With Points is $60.00 which equates to 10,000 Velocity Points. BP Temporary Cards will not be accepted To Pay With Points.

5. Products featured are current as at 30 May 2019 and may become unavailable. The Product range and price are subject to change. Redemption of Points for Products is subject to the Velocity Member Terms and Conditions, as well as the Velocity Rewards Store Terms of Use and other Terms and Conditions disclosed at the time of redemption. Please review all Velocity Rewards Store Terms and Conditions before making your selection. The Velocity Rewards Store is operated by Collinson. Deliveries will only be made to a physical address in Australia. Post office box addresses will not be accepted. Products ordered through the Rewards Store will not be dispatched until the Accepted Payment Card payment (where relevant) for that Product has been authorised by the relevant merchant bank and Collinson and the relevant Points have been deducted from the Member's membership account. Velocity Rewards Pty Ltd, Velocity Frequent Flyer Pty Ltd and Collinson will not be liable for late delivery of products but will endeavour to rectify any issues.