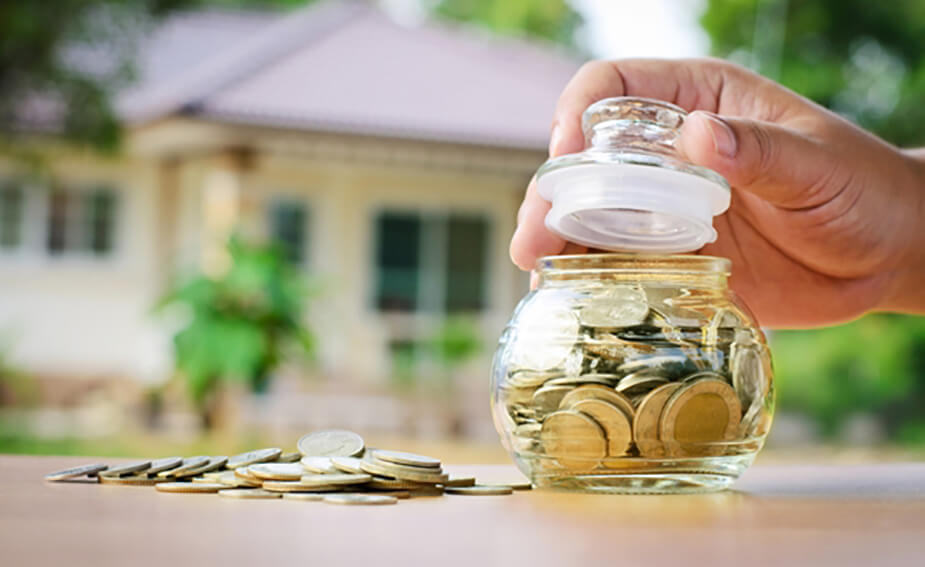 Our top 5 money saving tips for everyday people
Everything seems expensive when you're counting every last cent. No job on the planet pays what you wish it would, and all those bills seem endless.
Not to worry, there are plenty of easy ways you can save money in your normal day-to-day life. By doing even a few of these, you should have an extra few dollars each pay cycle to help pay off your mortgage, put the kids through school or add to your retirement nest egg.
Here are our top five money saving tips to start you on the right track.
1. Shopping
If you buy supermarket goods in bulk every fortnight, rather than doing lots of little shops regularly, your total bill should come down. The first, and perhaps most important step to saving at the shops is to go in with a list and force yourself to stick to it. You don't need to starve yourself of luxury items, so by all means put a couple on the list – just remember not to go voerboard.
Also, 'buy X get one free' or 'buy X for less' deals may not always work out favourably. For example, you might see a deal that offers you two bags of $7, 100-gram coffee for, say, $13. That sounds like a saving, but check the bigger bags of coffee first – a 200-gram bag might be even less than $13. On that note, do you really need two of the same thing? Stick to that list.
Of course, you could stockpile those discounted items for later use ('Best Before' date permitting), as long as you resist the temptation to use them faster than you normally would if you purchased them less frequently.
2. Power bill
Most appliances and devices with a battery source still soak up power even when in standby. As a result, it's called 'standby power'.
For example, if 1 kilowatt-hour costs you a dollar per year (obviously this varies depending on your plan), a desktop computer will cost around US$9.21 (AU$11.50) per year, according to the US Lawrence Berkeley National Laboratory. Doesn't seem like much? Add that on top of your microwave, phone charger, printer, FOXTEL box, stereo system and even your garden irrigation timer. Suddenly you're looking at quite a bill each year.
Solution? Switch them off at the wall more regularly.
3. Annual / Subscription fees
Do you pay an annual fee for a magazine subscription? Do you pay an annual membership for the gym you go to twice a year? Do you pay an annual fee for your credit card? Are the services or rewards you get worth the fee every year? Chances are you may be able to find a different option, one where you could be paying less per year. For example, the Virgin Money No Annual Fee Card is as it says – it charges no annual fees ever. This same theory could be applied to any membership you own where you pay a regular fee. Shop around and see what other options are out there as many companies these days will do a price match to keep your business.
4. Fuel costs
Cars are costly, we all know this. But is your shining beauty worth what it costs to run? For example, though a big gas-guzzling four-wheel-drive might be great for your ego, the impact on your wallet could leave you a little less chuffed. Next time you're on the lookout, it might be worth considering the fuel and other running costs of the car.
What else can you look for? Think about servicing, insurance and car resale value as well – according to a news.com.au article, purple or pink cars might not fetch as much as their black, white and red counterparts on the used car market.
5. Entertainment
How do you consume TV and movies? If you've got a subscription to pay TV, it might be time to assess your contract given the proliferation of new online streaming services such as Netflix, Presto and Stan. Additionally, picking out the hot new releases at your local rental store is fun, but it could be costing you more than it needs to.
For the same price of a couple of DVDs that you only have for a limited time, you could pay for an entire month's worth of online streaming.
What are your best money saving tips?