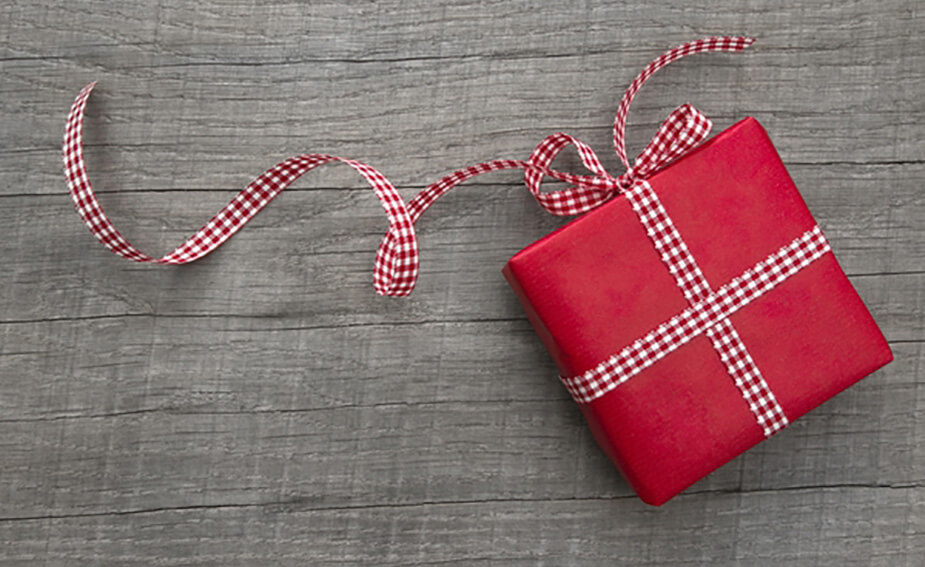 Understanding credit card benefits: A Glossy Glossary
New vocabulary, forms to sign, due dates, discipline – there's a lot to learn about credit cards.
Here's a few explanations of credit card benefits you're likely to come across in your travels.
Balance Transfer Rate
A balance transfer allows you to move existing debt obligations from one credit provider to another.
The balance transfer rate is the interest rate you are charged on this debt with your new provider. You could benefit from balance transfers when a new provider offers a balance transfer rate that is lower than your existing interest rate. That would allow you to pay off your debt while accruing less interest over that time.
Occasionally, you'll see credit card providers offer special low-interest deals on this balance for a certain time frame. This can even be as low and as long as 0 per cent per annum interest rate for the first 12 months or more under a special offer. Be careful to understand that after these promotional periods, the interest rate on outstanding amounts of your balance transfers usually reverts to a cash advance rate, which can be as high as 20 per cent per annum or higher.
Complimentary International Travel Insurance
Planning a trip is full of all sorts of excitement – where to go, what to do, will you have enough memory on your camera to take all the selfies you'll need?
One of the less fun parts (but just as essential) is sorting your travel insurance. Virgin Money's Virgin Australia High Velocity Flyer Credit Card offers complimentary international travel insurance when you book your flights using the card. We recommend you read the terms and conditions of any such insurance so you fully understand what you are covered for.
Purchase Cover
It doesn't stop you from making purchases (what kind of credit card would it be?), but it does give you a lot of benefits you won't find when you pay by cheque or cash.
When you use your credit card to pay for an item and by some stroke of misfortune, that item is lost, stolen or damaged generally within the next 90 days, you will be reimbursed for the cost of either replacing it outright or repairing it. This is also known as purchase cover insurance.
Again, it's important you read the terms and conditions for information on your specific cover, and in particular any inclusions and exclusions for your Purchase Cover protection.
Personal Concierge
Ever wanted someone on hand 24/7 to answer your every travel whim and need, but only ever been met with a snarky "What'd your last slave die of?"
Stop asking your poor travel buddies and turn to your personal pocket concierge that comes as a perk on some credit cards. At any time of the day or night, you can give your personal concierge a call and ask for help with travel plans. They could, for example, find out which shows are on at which theatres one night, suggest restaurants in the vicinity and book you a table, organise a day trip or help you track down some last-minute gifts for those back home. It's designed to save you time and stress while on holiday – just like your credit card.
Guaranteed Pricing Scheme
There are few things in life as disappointing as buying something then finding it on sale a week later. Except perhaps The Hangover Part II.
With a guaranteed pricing scheme attached to your credit card, you will receive a full refund of the price difference between the original price that you paid for with your credit card, and the sales price on eligible items. Nab a card with this tantalising perk and leave the letdowns to major Hollywood sequels.
Ensure you understand the terms and conditions of the guaranteed pricing scheme on your credit card, such as time frames for making claims or proximity qualifications (usually the discounted items need to be located within 25 kilometres).
Earning rewards points
Points can win trophies in sports, make arguments in an essay and keep you from getting lost in a new city. When it comes to credit card benefits however, points can take you away on holiday, buy you a BBQ, or have you smelling of roses with a new perfume.
And earning them is easy.
Many credit cards offer some form of rewards programs where you accrue rewards points depending on how much you spend.
For example, you can earn Velocity Frequent Flyer rewards points with a Virgin Australia Velocity High Flyer Card or a Virgin Australia Velocity Flyer Card.
Frequent Flyer rewards programs like this best suit credit card holders who like to travel – but even for the hermit-at-heart you can redeem Velocity Points for a range of other products, services and experiences through the Velocity Rewards Store.
There are many different types of rewards points programs offered by credit card companies and retailers. When you are comparing what program best suits you, some good questions to ask are how many points will you earn per dollar spent, whether you are being charged for membership, whether the program offers rewards you value and whether the points expire.
Transit accident insurance
More than just an old adage, 'hope for the best but plan for the worst' is incredibly relevant for travel accident insurance.
In the unfortunate but possible situation where you experience an accident while travelling overseas, this credit card benefit provides certain benefits if you are injured or die while riding as a passenger on a plane, tourist bus, train or ferry. It is usually a condition that you paid for the total purchase price of the trip using your credit card. Be mindful that this benefit is not comprehensive travel insurance, as it will only provide benefits while you are travelling by plane, bus, train or vessel. Be sure to read the terms and conditions to understand the type and amount of your particular cover.
PayWave

Hang ten as you surf through stores with your payWave-enabled credit card.
This contactless card means you can make a purchase simply by holding your card over the terminal (when the terminal also has payWave technology) on purchases of under $100. Look for the little signal symbol at the point of sale – many major retailers have already adopted these systems, meaning checking out is now easier and faster in many places all over the country. A little wave can save you from taking the time to enter your PIN number or signing the receipt.
Fly together and save
Travelling with a buddy can make all the difference to a trip. Earlier this year, UK site icelolly asked customers who their favourite celeb travel buddy would be – 21% said Beyonce, and an unsurprising 37% said the worst would be Justin Bieber.
Whichever travelling companion you choose, you could get a better deal with this Virgin Australia High Flyer and Flyer credit card benefit. Fly together and save means that you get 50% off the base fare (not including taxes) on both tickets for domestic flights when you fly together and pay with your eligible Virgin Australia Velocity credit card. It's valid for up to four flights per year, and you must book at least 30 days prior to the leaving date. To review the finer details and find out your eligibility, read the full terms and conditions.
What's your favourite credit card benefit?