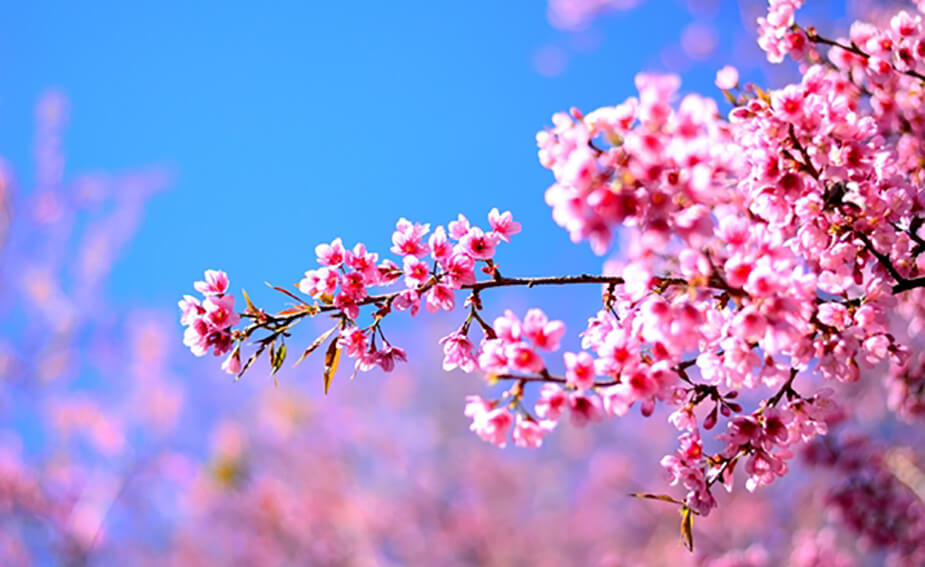 Best places to travel by season
Just when you think you've become accustomed to one season, the next one springs (or summers, winters, or autumns) up on you.
Instead of only thinking about the seasons when they sneak up, think about it like this: Where are the best places to spend summer, autumn, winter and spring?
Here are our suggestions:
Summer
Nice, France
This is a big call, and you may not agree, but hear us out.
How could you possibly beat the concoction of perfect blue water, soft golden sands, fluffy croissants, French food in general, local wine, and a location that's just a stone's throw from other massive draw cards such as Monaco, Cannes and Antibes?
Your average summer high (June to August) temperature makes the most of this Mediterranean location at 28°C, cooling down to just 20°C at night.
Now put your head on an angle, and prepare to sigh wistfully as you check out this webcam of the Promenade des Anglais, the central area of Nice.
Where not to go in summer: The Arabian Desert. According to The Encyclopedia of the Earth, average summer highs hit 47°C, and can even creep up to 51°C.
Autumn
Santorini, Greece
This Grecian oasis could easily win the title of best summer spot, if it wasn't for the fact that everyone else seems to think it does. The summer months see tourists flocking to this spot, and while it is certainly stunning in summer, it's just as warm and welcoming in autumn (September to November), only without the crowds. You've probably already seen many iconic photos taken at Fira, one of the small townships on the island and home to possibly the most famous sunset in the world. The island is dotted with taverns, coffee shops, souvenir stalls and luxurious beaches – all set against the stunning Mediterranean sea.
Average autumn highs hit 27°C, so it's still plenty balmy for those lazy days on the beach, though the end of November tends to see the mercury drop off towards winter in December.
Where not to go in autumn: Mawsynram, India. Known as the wettest place on earth, this township can receive several weeks of heavy rainfall on end during monsoon season.
Spring
Nara Prefecture, Japan
Nobody does springtime like the Nara Prefecture. Not even Spring, a town place in Texas, does spring like the Nara Prefecture.
Tucked away in a land-locked central area of Japan less than an hour's drive from Osaka, this prefecture is home to Mt. Yoshino, all of which is part of a World Heritage Site. Come spring from April to June, the place explodes with the sweet fragrance and colour of thousands upon thousands of cherry blossoms. This is thanks to approximately 30,000 cherry trees blanketing the slope of the mountain – and if you head to Naka Senbon (the middle section), you'll find an open area called Gorobei-chaya, where you can turn a full 360 degrees and enjoy limitless views of this natural pink phenomena.
Where not to go in spring: Calgary, Canada. What do you get when the snow melts and the rains come? Floods. Every year. Best pack your gumboots and take a look around at available travel insurance options like those provided by Virgin Money.

Winter
Queenstown, New Zealand
Yes, there are places around the world with more powdery snow – but there aren't many with such a huge variety of incredible winter activities. Rug up warm, as average winter temperatures don't even manage double digits. Once you've got a few layers of thermals however, you're set to go. Go snowboarding, skiing, heliskiing and snowmobiling, go ice climbing, snowshoeing and tubing, go bungy jumping, go jet boating, go up the gondola, go sky diving and parasailing, then go to the famous Onsen hot pools to warm up. Go on.
Where not to go in winter: The South Pole. If the penguins can't hack it, you probably can't either.
What do you think are the best places by season?