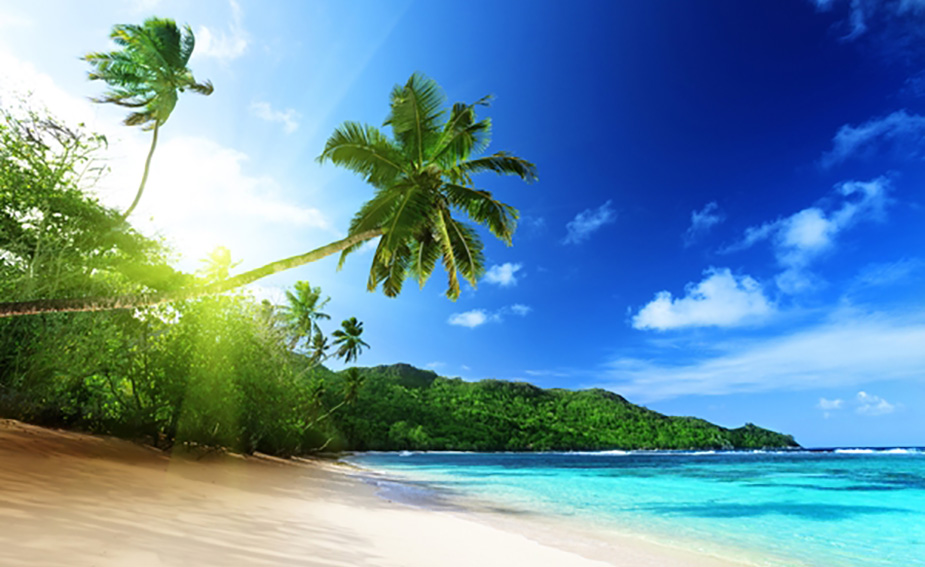 Escape the winter chills with a trip to the Pacific
Brrrr, can you feel that chill breeze blowing through? The temperatures are dropping, the colder weather is settling in, and winter has well and truly arrived.
If you're the kind of person that loves long, relaxing days on the beach or afternoons out in the backyard playing cricket, then the three month stretch between June and August can feel like the longest quarter of the year.
The good news is that all is not lost, as there are plenty of countries still enjoying the sunshine – and you don't need to jet half way around the world to escape the winter cold, as for many Pacific Islands, summer is a 12 month affair!
Here are a few tropical islands that make great winter holiday destinations!
Tahiti
As the largest island in French Polynesia, Tahiti is a somewhat underrated Pacific holiday destination. However, if you're the type of person who loves a bit of culture and romance while on vacation, then you can't go past this delightful island getaway.
Temperatures in Tahiti tend to hover between 21°C and 31°C all year round, but it is generally recommended that you visit during the dry months of July and August to avoid the rain.
While there, make sure you spend some time checking out the gorgeous natural waterfalls. The Fautaua Waterfall – which stands at nearly 300 metres tall – and the Faarumai Waterfalls are both highly rated attractions and are well worth the trip.
Fiji
Arguably the most famous and popular of the Pacific Islands, the idea of a Fijian holiday often inspires visions of lazy days on the sand and vibrant nights filled with music, laughter and seafood.
If that sounds good to you, now is a great time to head over to this South Pacific wonderland. Temperatures between May and October tend to hang a bit lower, although will still nudge 30°C on a good day, and you won't have to worry about the rain and cyclones that can put a damper on things during the wet season.
Keep in mind that a holiday in Fiji means life in 'Island Time'. Things tend to move a bit slower on this tropical paradise, so the best approach is to forget about the real world for a couple of days and just let yourself relax.
New Caledonia
If you're the kind of person who prefers to explore and discover new things while on holiday, than New Caledonia might be just right for you. This French-nation isn't as warm as other Pacific Islands during the winter, but it makes up for it with fantastic scenery and activity options.
The winter months of June, July and August are generally considered a great time to go hiking in New Caledonia, as it's not as hot and sticky. The diverse flora and fauna on offer also make this island a great choice for nature lovers.
While in New Caledonia, make sure you check out Noumea Market. This lively and colourful event is the perfect place to try some local cuisine and also be entertained by local musicians and street performers.
Vanuatu
Last but not least, we have the diverse and exciting island of Vanuatu. Located about 1,750 kilometres east of Australia, Vanuatu is a great place to escape the cold of winter and catch a few sneaky rays of sunshine.
Vanuatu is famous for its volcanoes, so if lazing around by the pool or on the beach doesn't take your fancy, you might want to go check one out for yourself. Alternatively, this island – like all Pacific nations – is great for diving.
If you're planning a getaway this year, make sure you pack some peace of mind with Virgin Travel Insurance. No matter what turn your trip takes, or how your adventure unfolds, you'll know your travel stories will be insured.
Which Pacific Island are you planning on visiting this winter?