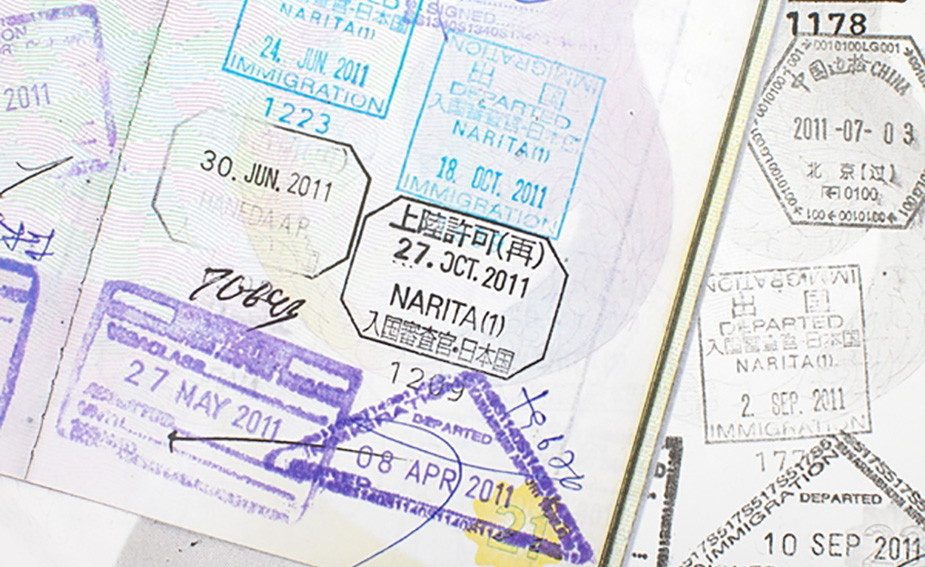 What are the most expensive visas to watch out for?
When you're travelling, the last thing you want is to be spending extra time and money on things like visas and paperwork, when you could be buying souvenirs and drinking cocktails by the pool.
Visas can be expensive, and can take a long time to acquire in some cases. That's why it's often worthwhile doing your research in order to determine which visas are going to be a little easier to get your hands on.
With that in mind, we've put together this list of some of the priciest visas to watch out for. We're not saying some of these places wouldn't make great holiday destinations, but it is worth weighing up the pros and cons carefully, and considering opting for a cheap and easy visa-free holiday destination instead.
India
India is a beautiful and vibrant country, regarded around the world as being a cultural wonderland. However, that doesn't change the fact that it's a bit pricey to get through customs. A six-month tourist visa to India will run you around $100, depending on how you apply. That's not nearly as bad a business visa, however, which will usually cost you in excess of $400!
Fortunately, once you get into India, you'll find living is pretty cheap. Accommodation and food is fairly inexpensive, and there's plenty of incredible free activities to try out. This may well be one country where the initial investment is well worth it.
Democratic Republic of Congo
Feel like taking a trip to the Congo in 2014? According to Lonely Planet, a tourist visa to this part of the world will run you back about US$75 (AUD$83) for a one-month, single-entry visa. A 60-day, multiple-entry tourist visa is significantly more expensive, at US$135 (AUD$150).
Even if you're not dissuaded by the steep cost of entry, there are a couple of other reasons why you might want to reconsider your trip to the Democratic Republic of Congo.
Smarttraveller.com.au recommends that Aussies think carefully about visiting this area, and if you do decide to go, make sure you register your travel details so that you and your loved ones can be contacted in case of emergency.
Bangladesh
Are you planning on scheduling a last-minute trip to Bangladesh for the upcoming ICC T20 Cricket World Cup? Better budget a little bit extra for that tourist visa, which is going to cost you about $150 all up. Furthermore, Bangladesh is another country with a slightly unpredictable security situation.
Smart Traveller recommends Australian tourists "reconsider your need to travel" if you're thinking of heading to this part of the world. However, the situation isn't nearly as bad as it is in the Congo, and savvy travellers will likely have a great time in this South Asian nation.
Russia
The Sochi Winter Olympics have thrilled spectators around the world not just for the high-octane sporting action that's been going down, but also for the breathtaking views and scenery. But while Russia can be a fascinating and beautiful country to visit, it's also pretty expensive.
Australians can expect to pay around $120 for a single-entry visa that'll allow them to stay in Russia for no longer than 30 days. A double entry visa will cost twice that – $240 – although, again, you'll have to have your bags packed and be on your way within a month.
There you have it, four destinations that might cost you a bit extra to get through the door. Don't be too dissuaded if any of these countries strike your fancy however, as the price of entry can often be well worth it so long as you have a good travel insurance policy to rely on – you wouldn't want your visa to go to waste in the event of an accident or emergency!
Can you think of any other countries that have particularly expensive tourist visas?