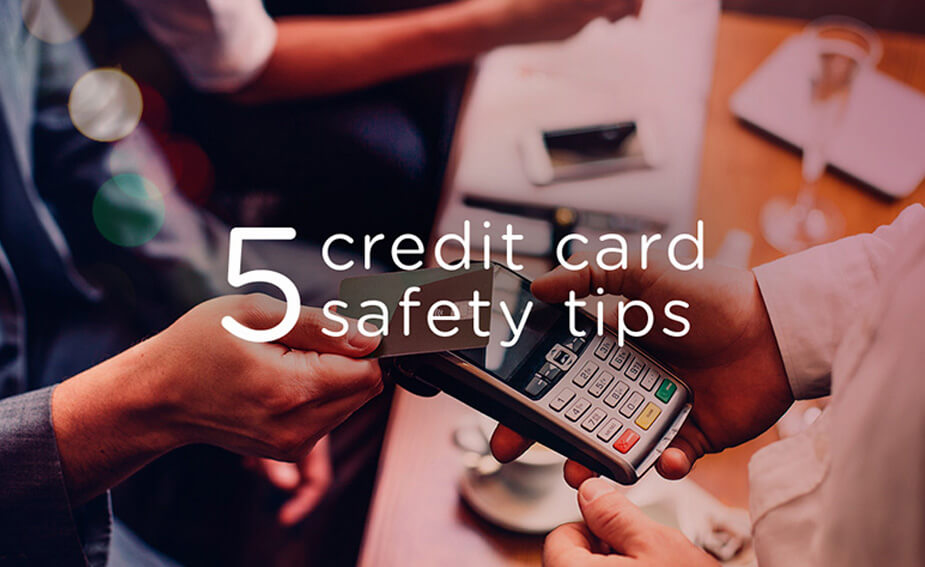 5 Credit Card Safety Tips
Cybercrime and credit card fraud are on the rise, and the cost is being felt by all of us.
According to Australian Banking and Finance, a 2016 survey found that 30% of cardholders (debit, credit and prepaid) surveyed globally had experienced fraud in the past 5 years, with 17% of those experiencing fraud "a number of times".
Additionally, the Norton Cyber Security Insights Report finds that cybercrime, including credit card fraud, costs the average Australian victim $325, and totals a whopping $1.2 billion.
Here are five tips (and reminders) to help keep your credit card and financial products more secure.
1. PIN number
Never keep your PIN number in close proximity to your credit card (such as in your wallet), ensure it is not something simple (such as your year of birth), and ensure you protect it at public ATM's and EFTPOS terminals.
2. Report a lost or stolen card
Always report a lost or stolen card immediately (Virgin Money's Customer Care Team is available 24/7 on 13 37 39).
When you expect to receive a new card in the mail, check your letterbox regularly and sign the back of the card as soon as you receive it.
3. Keep watch of your account balance
It is important to keep a watchful eye on your account balance. Credit card fraud will not always be for big ticket items, as some fraudsters may make small transactions over time.
Report any questionable charges as soon as you notice them. Sometimes, your financial institution will also notify you of strange transactions and implement blocks on your account, so check your credit provider's policy on monitoring and handling fraudulent transactions.
4. Make sure your account passwords are strong and secure
The greater the complexity of your passwords, the better. A strong password uses a mix of upper and lower case letters, numbers and symbols.
Avoid using any details that are obvious, such as family names, birthdays, street addresses and pet names. Don't use the same password for all your log-ins, and never use important information for a password, such as your bank account number. And lastly, take the time to update your passwords periodically, ideally every 3-6 months.
5. Keep your information up to date
It's important to keep your personal information up to date. For example, if you change your address, notify your bank right away, as you don't want financial information or replacement cards arriving at someone else's address.
Check that your financial institution has your correct email address and phone number, so if anything suspicious comes up, they can contact you immediately.
Virgin Money customers can access their contact information, and ways to contact us to update it, on the Virgin Money Credit Cards web site.
Bonus Tip! Protect your networks and devices
We couldn't leave you with only 5 tips on such an important topic.
Keep your software up-to-date, as new releases often contain the latest security features.
Install reputable antivirus and anti-spyware software on your computer, as these prevent, detect and remove viruses, as well as stop others from monitoring your online activity.
Delete emails from senders you don't know, especially if they ask for your credit card information, and don't click on attachments or links in suspicious-looking emails.
Be prepared if you have unknown transactions.
What are your best credit card safety tips?