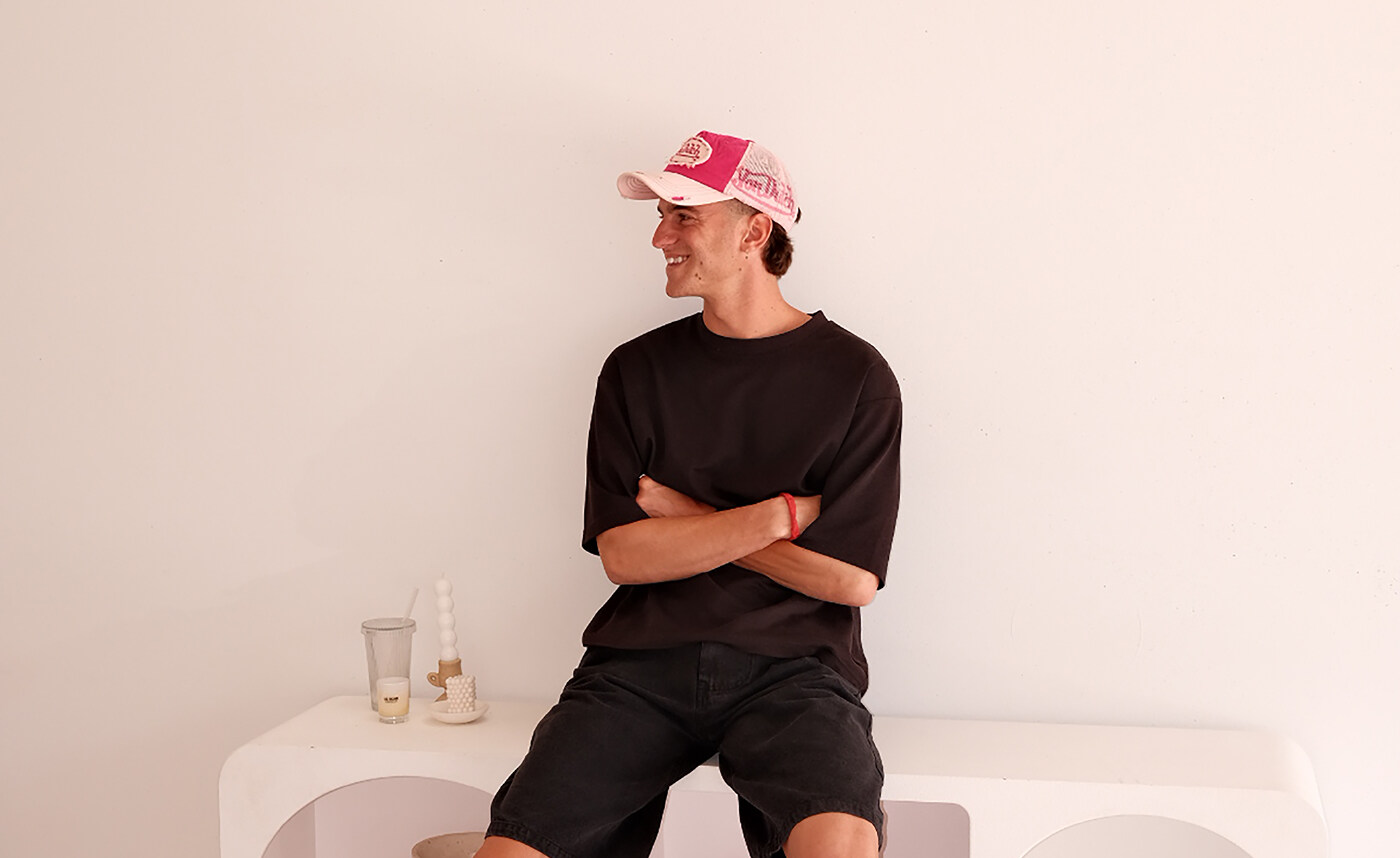 Mitch O'Leary on his luxe life
He may have risen to notoriety in December 2022 through a series of viral TikTok videos known as the Fitzroy Garage Party, but Mitch O'Leary has been quietly working away on his fashion business for the past three years.
We caught up with the young entrepreneur to chat through the humble beginnings of his label, his money mindset and why he values experiences over things.
VM: Can you talk about the beginnings of your clothing brand, Outdated Collective?

MO: My best mate [Cooper Williams] and I started it nearly three years ago. I've always loved fashion and I actually did an assignment on it in Year 11 but didn't have the courage to start it up. I guess I was still young and naive and didn't know what I was doing.

Then COVID hit and I had all of these designs and all of these connections I had formed through it, but had never bitten the bullet. I said to Cooper, 'Do you want to join with me?' and it's been all go ever since.

We've been best mates since we grew up, so there was no-one better to do it with.

VM: Has the financial side of managing a fashion business been a learning curve?

MO: I worked in a surf shop from Year nine until I finished school, so I was always in the retail industry. I knew I eventually wanted to have my own thing – whether that was owning a surf shop or a clothing brand – and I have always had that drive. I was so passionate about it, but it was just about making that move.

I was always surrounded by clothes and seeing how a business and marketing runs. I didn't know I was taking it all in at the time, but it was stored in there.

My business partner had nothing to do with fashion. He has a business mind on him but completely not to do with fashion, so it is funny intertwining that, but it has been the best fun ever. I love it.

VM: How would you describe your spending habits?

MO: I spend it quicker than it comes in! In saying that, I am not stupid with it. I know what I can spend and I will go out for breakfast, lunch and dinner if I can. If an experience makes other people happy and it makes me happy, I am going to do it.

VM: What do you splurge on?

MO: Going up to the Gold Coast to see my partner every second weekend and having fun up there. If I am going to do it, I am going to do it properly.

VM: How do you try to save money?

MO: With our business, if we don't need to touch it, we won't. We keep a lot in there and put money in there to save and keep secure.

Besides that, to be honest, I still transfer my mum money and say, 'Keep this aside and do not let me touch it'. Growing up and watching how good she was with money and how generous she can be, I know she knows what she is doing. I always feel safe and secure knowing she won't let me do anything silly with this amount of money.

VM: How would you describe your current money mindset?

MO: I am good at saving if I need to and I obviously keep money aside, but in saying that, I have always had the mindset that you have to spend money to make money.
Some people might not want to go out for coffee because they don't want to spend the money, but who knows who you will meet or have a conversation with that might open new doors?

I believe there's no wasted opportunity when you're enjoying the moment.

VM: Any tips for living luxe for less?

MO: Sharing experiences with other people is a fun way to keep the costs down. If I am going away, I make sure I get a group of us to go so every cost – like Ubers, dinners and coffees – is shared between us.

VM: Any financial milestones you want to reach in the near future?

MO: I would love to set ourselves up even more and for my business partner and I to get a property to live in or rent out.

Also, every October, we do a big drop for Breast Cancer Awareness Month, as my business partner's mum had breast cancer. We did a big one last year and we will do it again this year, but next year we will try to go all out and do more than what we usually do.
Want to get money fit and splurge on the things that matter?
You can use the Virgin Money app to track your spending, set budgets, stay on top of your bills and lock down your long-term savings so you can treat yourself when it matters most.