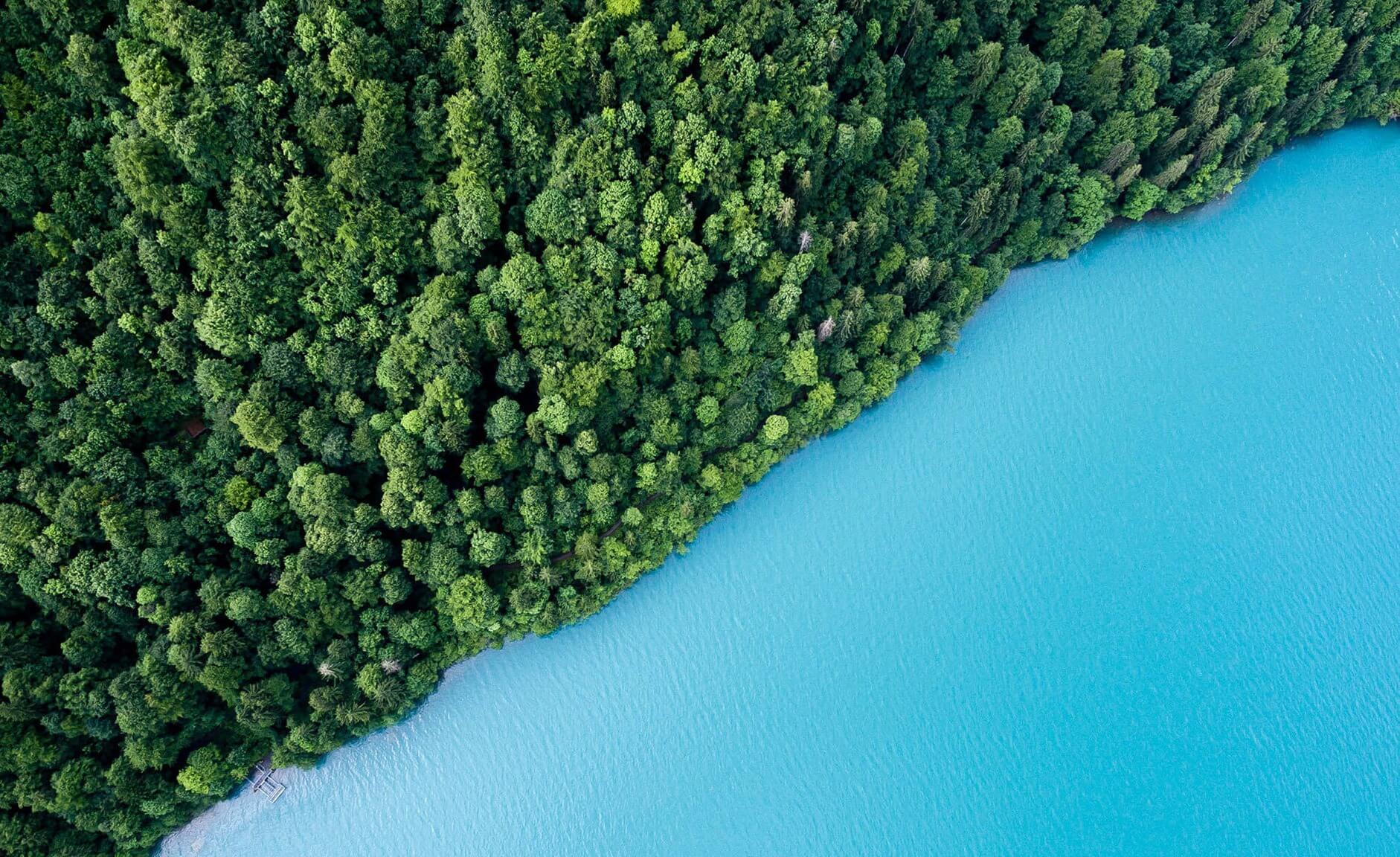 Turn your energy bill into Virgin Money Points
The future is upon us – and here at Virgin Money, we're embracing it with open arms. Reader, meet OVO Energy. OVO Energy, meet our favourite reader (that's you!).
Dedicated to 100% renewable and sustainable energy, OVO are making it easier for you to do your bit for the planet and be rewarded for your heroism.
OVO launched in the UK in 2009 and now supplies renewable energy to more than 5 million households worldwide. Here's how it works...
With one simple plan, they'll smooth out your bills so you pay the one price each month – plus you get 3% interest on the balance anytime you're in credit.
OVO invests in a renewable future, by purchasing carbon offset certificates that are credited by Clean Energy Regulator – such as for reforestation, renewable energy or energy efficient schemes.
By partnering with OVO, we're giving you yet another reason for the good karma coming your way. Not to mention you can save up to 26% on your energy bills, earn 18,000 Virgin Money Points when you make the switch and 4 points for every dollar spent thereafter.
A high-five from mother nature
What can you do with 18,000 Virgin Money Points? The possibilities are endless! Think: $81 cash back, straight into your account, or nab yourself a $100 gift card from your fave retailer.
While you're on a roll, here are a few of other ways you can be kind to the environment – tried and tested, guaranteed good karma points.
Take your top off
Because of these weird times we're living in, many of your fave ourite cafes probably aren't accepting reusable coffee cups. So if you need to get your magic morning elixir in a takeaway cup, why not ask for no lid? Less plastic waste, big tick for you.
Bags in the car!
If you had a dollar for every time you've forgotten to bring your reusable bags to the supermarket, you'd be a millionaire, right? Same. So let's step this up a level and commit together to remembering those green bags. Sure, it only costs 15c to buy yet another of those tough plastic ones, but it's still plastic, and you've already got a hundred shoved under the sink at home. Write it on the fridge, stick a post-it note on your dashboard, set an alarm on your phone, and get into the habit of immediately putting your reusable shopping bags back in the car/bike basket/handbag once you've unpacked the groceries. Say it with me: we can do this!
The future is zero
Anytime you can, opt for carbon neutral. Pay a few extra dollars to offset those domestic flights and seek out Aussie businesses that have made the commitment to zero carbon. Doing your research never felt so good (for the earth). And, did you know we are one of them?
As part of the Bank of Queensland Group, we've just achieved a carbon neutral certification by Climate Active and have announced our commitment to power our operations with 100% renewable energy by 2025. We're committed to tackling climate change and want to create lasting positive efforts towards a better future.
That's why we're so proud to partner with OVO– so make the switch and support Carbon Neutral Electricity. Let's go green, together. Visit the Virgin Money app, make the switch to go green, and watch the points roll in each month.
Terms and Conditions.
Savings are based on the Default Market Offer on a representative consumption of 4,900kWh per annum. This consumption value is taken from the Default Market Offer Determination 2020 for an electricity user in the Endeavour distribution zone in NSW.
Virgin Money reserves the right to amend or withdraw this offer at any time without notice. Offer expires midnight 28/06/2022 AEST. You will earn points for one billing cycle post the termination date if your payment falls within the month before the offer expiry. If you have set up a direct debit and your payment period falls after this period, you will no longer earn points. To be eligible for points you must access the partner site through the link provided in this application. You are unable to claim the 18,000 bonus points offer if you are an existing OVO Energy customer, however you can still access the ongoing points offer simply by updating your billing details directly with OVO Energy. Applications are subject to credit clearance and the availability of service in your area. This offer cannot be used in conjunction with any other offer. Excludes voucher codes, gift cards, cashback and coupon deals.
You may redeem your points for a cash amount in AUD to be credited to your Virgin Money Go Account, Virgin Money Boost Saver or Virgin Money Grow Saver. Once the funds have been credited to an account they cannot be reversed to Points. Redemption value of Virgin Money Points varies and is subject to change. The actual number of points required will be displayed in the app at point of redemption.
Gift Cards or Vouchers are administered by Ascenda Australia Pty Ltd and are subject to the Ascenda Terms and Conditions. Requested Gift Cards are subject to separate terms and conditions made available at the time of requesting the Gift Card. Once points have been redeemed for a Gift Card, the Gift Card cannot be returned. Expiry dates will apply.