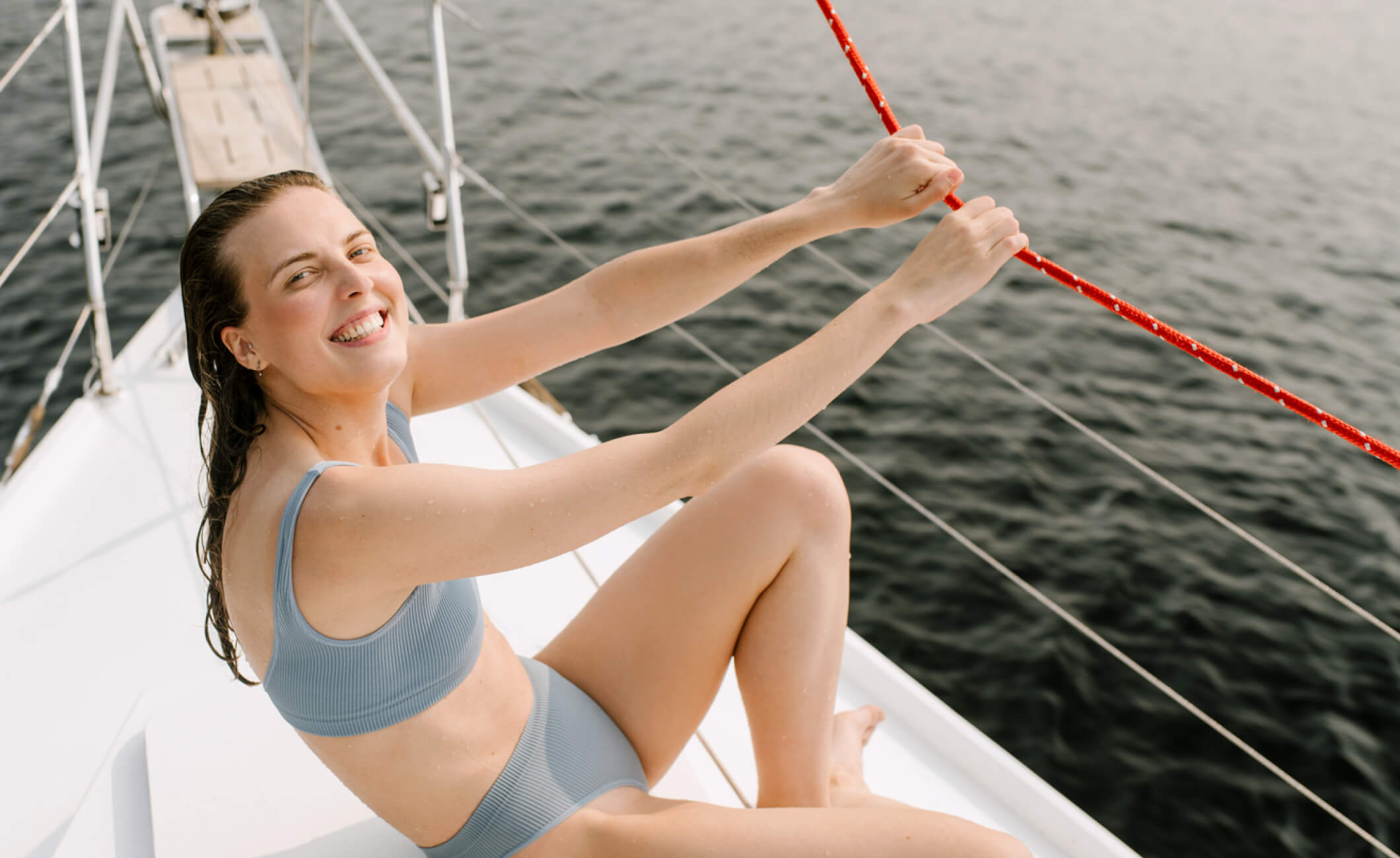 Aussie travel destinations that feel like a European getaway
It feels like Europe is on everyone's calendars for the year ahead, but what about a getaway a little closer to home? We've found a flock of Australian holiday experiences that feel like Europe right on your doorstep – no long-haul flight required.
Yearning to sail the Greek islands? Hop to the Keppel islands
If you've had your heart set on sailing crystal blue seas hemmed by dazzling white sand, Queensland's Keppel islands will not disappoint. For sun worshippers, it's one of the best travel destinations in Australia.
Situated in Keppel Bay at the southern end of the Great Barrier Reef, a smattering of islands stud the coastline. With secluded beaches and pristine reefs, they're best explored at snail's pace by chartering your own boat. Want the hassle-free luxury of a tour? Funtastic Cruises boast an ultra-luxe yacht that ventures to all the best nooks and crannies of the Keppels.
All the islands are spectacular, but a handful top the not-to-be-missed list.
Humpy Island resembles much of Greece's Ionian islands. Arcs of blinding white sand hug the shoreline with gin-clear waters lapping craggy bluffs, and secret sea caves. Dive in and explore the coral reef just offshore and hang about with the resident sea turtles.
Miall Island and Pelican Island offer deserted coves that are ideal for throwing down your anchor and staying a while. Head to Miall Island for world-class snorkelling, or Pelican Island for uninterrupted solitude.
Longing to stroll the lavender fields in Provence? Head to Western Australia
When it comes to flowers, the French region of Provence and Western Australia are kindred spirits. Both exhibit a remarkable floral display, but unlike the wash of purple that covers in Provence, Western Australia's range is much more varied.
More than 12,000 species of wildflower litter the south-west corner of Western Australia – the highest concentration of flowering plants in the world. With so many species, the spectacle ranges from vivid red to buttery yellow. Most of the flowers flaunt their beauty from June to late spring, with a few blooming through late summer and into autumn.
Distribution is vast, extending from Exmouth to Esperance. It doesn't take much to locate the more prolific varieties, such as the everlasting daisies that blanket roadsides with pink, yellow and white, but rare flowers are best hunted on a wildflower tour. Experts have a keen eye and know where to find varieties like donkey orchids and wreath flowers, as well as peculiar flowers such as the Prince of Wales Feather, whose plumed petals only open after dark.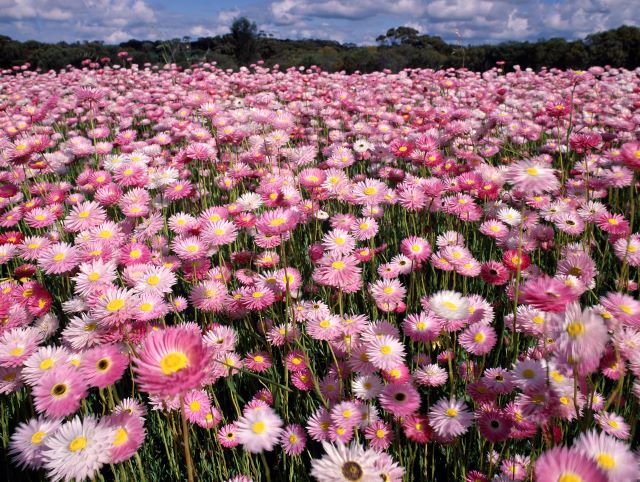 Craving a gastronomic amble through Burgundy? Head to Granite Belt Wine Country
Wine, fabulous food, incredible vistas … It may sound like Burgundy, but all this and more can be found in southern Queensland's Granite Belt Wine Country. The Granite Belt is home to a unique variety of vino, known as Strange Bird wines. Ranging from fresh and lively fiano to sustainably produced verdelho, the vines that flourish here are far-reaching. No matter your preference, your tastebuds are sure to be floored by one of the superior varietals created here.
And it's not just an emerging wine destination; epicureans are not forgotten. Local fare is quickly catching up, with The Folly Truffles at the helm of the surge. As Queensland's first black truffle farm, it specialises in French Périgord truffles. In winter, you can join the hunt before indulging in truffle butter-laden pasta amongst the farm's French oaks.
Work off those foodie delights by hiking amongst the gargantuan boulders in bordering Girraween National Park, ascending to peaks with spectacular sweeping views.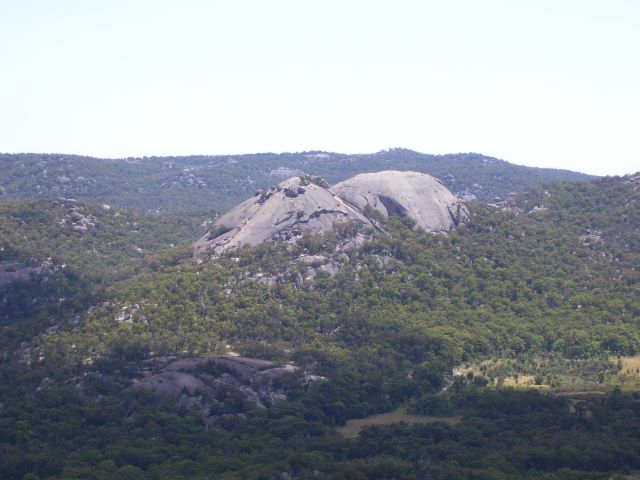 Lusting after a luxurious soak in Budapest's Széchenyi Baths? Head to Sorrento In Victoria
Budapest's Széchenyi Baths are steeped in bathing tradition, built on hot springs in the early 1900s to create a thermal bathing experience now synonymous with the city. Aurora Spa & Bathhouse in Victoria's Sorrento might be a modern-day adaptation of thermal-soak therapy, but its restorative powers are undeniably on par.
The wellness hub on Victoria's Mornington Peninsula brings together elements of European bathhouse tradition in a luxe, contemporary setting. Featuring a mineral-rich reflexology pool, hot and cold Glacial Mist room, sensory showers and an aromatherapy steam room, a soak here will satiate any Széchenyi Bath lust.
Need more relaxation? Linger longer with a soothing spa treatment or massage for the ultimate regeneration.
Want to feel awestruck by Iceland's northern lights? Head to Warrumbungle National Park
Celestial sights have a way with humans, humbling us into an awestruck state in the blink of an eye. Like the whimsical lights that dance above the snow-dusted mountains in Iceland, the spectacular night sky in Warrumbungle National Park in New South Wales is enough to leave you starstruck.
Designated Australia's first Dark Sky Park in 2016, it hosts starry nights like nowhere else in the country. An alliance between atmospheric conditions and environmental factors creates skies perfect for stargazing.
There's an array of observatories in the area, with Siding Spring Observatory and Milroy Observatory two of the most popular. Siding Spring Observatory has the country's largest optical telescopes, while Milroy Observatory guides budding astronomers through sightings of far-off galaxies, nebulae, and star clusters.
this park is like Disneyland for amateur astronomers, making it one of the most unique Australian holiday destinations for families.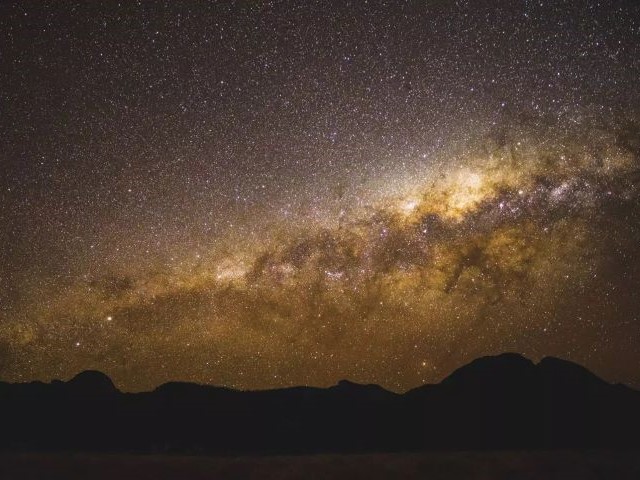 Dreaming of exploring Croatia's Plitvice Lakes? Head for the Limestone Coast
Like its European counterpart, South Australia's Limestone Coast's spectacular natural phenomena is a wonderland crafted by the interplay of nature.
Geological activity from Australia's last volcanic eruption resulted in a series of brilliant-blue crater lakes, subterranean caves, cenotes and sunken gardens. Blue Lake and Little Blue Lake are two of the most eye-catching crater lakes. Similar to Plitvice Lakes, underlying limestone determines the colour of their water, shifting between cobalt blue and steel grey depending on the rock's level of calcite crystals.
More than 50 cenotes pockmark the land, exposed over time as their cave roofs gave way. Most are filled with dazzling azure water, but Umpherston Sinkhole is a sunken garden where visitors can wander through the lush, terraced recesses that adorn the cavern.
Wonder what lies beneath? Kilsby Sinkhole is a diver's playground, filled with crystal-like water and plenty of crevices in the abyss. Overhead, those more drawn to gourmand delights can indulge in locally made Sinkhole Gin. Produced from a curious combination of limestone-filtered water and native botanicals, each sip is a gift from the earth.
Make your dream holiday happen sooner with the Virgin Money app.
The Virgin Money app holds a host of features that will help you save for that next trip - no matter how far you choose to travel. When you have a Go Account and Boost Saver bundle, the Lock Saver feature lets you lock away your money and stay accountable for your savings goals so you can make your dream holiday happen sooner.