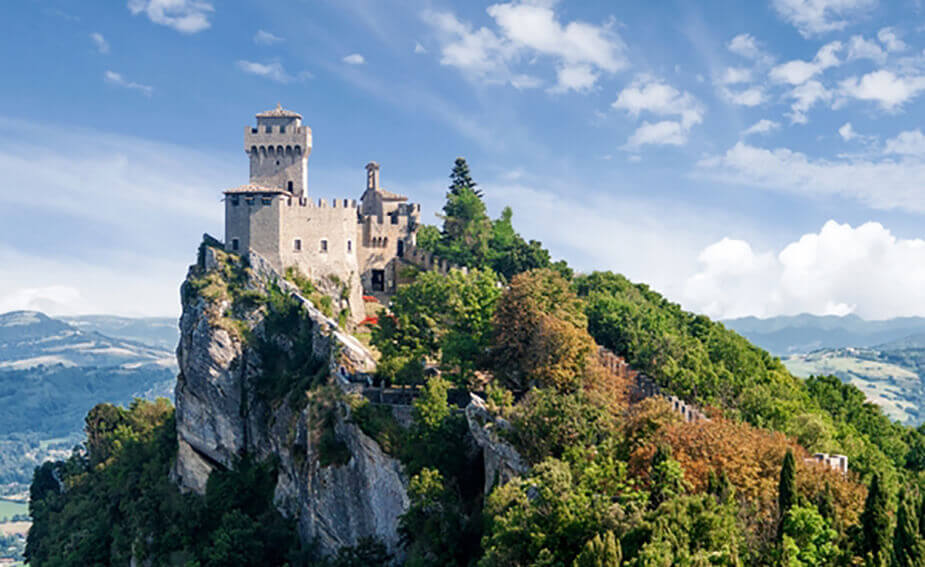 3 countries you've never heard of
The sheer number of stamps on your passport is intimidating, you take a plane as often as you catch a bus and you're 'the geography one' at your local pub quiz night.
But even for the most well-travelled, it can be tricky to place certain countries on a map. Don't beat yourself up when you read through the following country rundowns, though. Just knowing they exist is a great start! Here are three counties you've probably never heard of, and a few reasons why you'll wish it hadn't taken so long to find out more…
San Marino
Have you ever been to New York City? Picture that, now picture this: A country just one-tenth of the size of the Big Apple. Got that image in your head? Now find out its name – San Marino.
This tiny country is tucked away in the middle of Italy, almost halfway between Rome and Venice. In fact, it would take less than a day to walk around the entire outskirts of this landlocked enclave.
With a population of around just 32,000 people, it's one of the smallest countries in the world. It is also the oldest republic on the planet, having been founded in AD 301 (that's means it's officially been around as an official republic longer than Germany – and you still hadn't heard of it!).
The number one must-see attraction here is Monte Titano, an impressive mountain that will give you a flawless view from the turrets and lanes of the fortress at the top. And while the Piazza della Liberta is another can't-miss activity, San Marino is so small you actually can not miss it. This is the public palace and is adorned with drippings of history everywhere you look, plus the streets surrounding it are full of great little shops to poke around in.
Mayotte
You might just be discovering Mayotte now, but it was first discovered by Portuguese explorers in the early 1500s. These days this 377 square kilometre country is a French department, with a hybrid of cultures feeding its rich heritage.
Adventurers will find this tiny country hidden in the body of water between Madagascar and Mozambique. African influences are throughout the culture in Mayotte, which means the specialities you can find at the street stalls include gems such as baobab juice and trembo or coconut milk. There's also plenty of rice, cassava, banana and fish.
But the real reason to head to this landmass? The ocean. It's truly a divers' paradise as one of the biggest lagoons in the world, and offers turtles and tropical fish just off shore, and dolphins and humpback whales a common sight a little further out.
Marshall Islands
The Marshall Islands are listed at number 223 on the list of countries by land mass (Vatican City is last on the list at 256, if you were wondering), so you'd be forgiven for not having heard of this one.
This Micronesian country is comprised of just five islands and 29 atolls. You'll find it in that big blue mass of North Pacific Ocean, roughly half way between Aussie and Canada. Surprisingly, you may have actually heard of Bikini Atoll, known for American nuclear tests in the 1940s and 50s.
Work, cellphones and the latest Game of Thrones spoiler will feel a world away in this area, which should be known for its scenery if nothing else. Picture more than 800 species of fish and 160 species of coral – or better yet, book a trip and grab your scuba gear to discover them yourself. Naturally, diving, fishing, snorkelling and more adventurous water sports are big here, but you can just as easily relax on the beach with a book and cocktail.
You've probably heard of travel insurance, so be sure to think about yours before you head off on an adventure into the unknown… that's now known.
So, had you heard of any of these three?