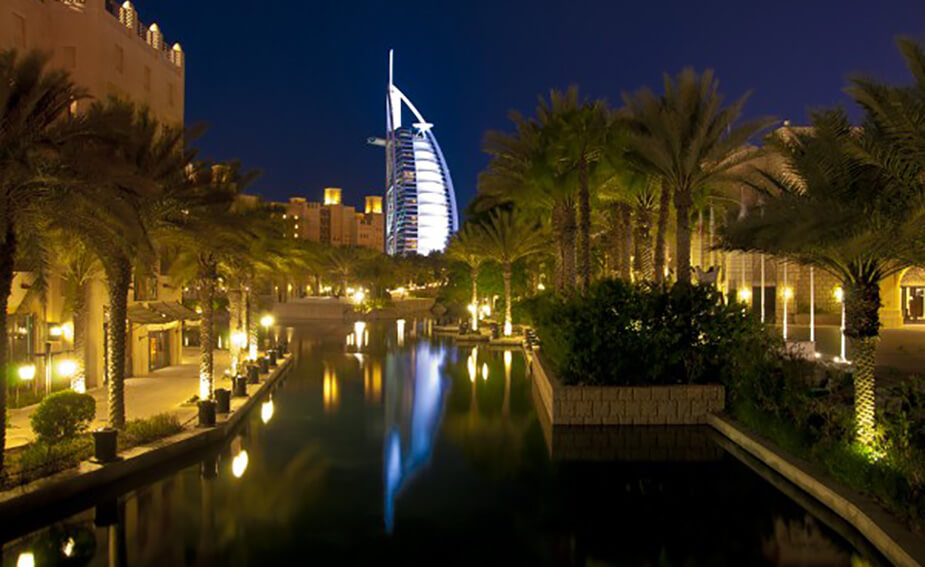 Luxury has a new address with 7 star hotels
Anyone who's been lucky enough to stay at a five star hotel probably thinks they're the height of luxury, featuring all the mod cons and extravagant amenities you'd want while on holiday.
But what some people don't know is that there are a small number of hotels too swish even for a five-star rating.
Here are three hotels that are off the scale when it comes to delivering peerless service and style, and have become internationally renowned as offering a seven-star travel experience…
Town House Galleria – Milan, Italy
Italy's Town House Galleria (AKA the Seven Stars Galleria) pulls no punches when it comes to promoting itself as a world-class holiday destination. It's made its seven-star rating a key part of its marketing strategy, and claims to be the first hotel in the world to boast such an accolade.
To be honest, it's hard to argue that the grade is undeserved. Located in the heart of Milan, the Town House Galleria was designed by internationally acclaimed architect Ettore Mocchetti. Each suite in the hotel has been named after a famous musician from the La Scala Opera, and is catered to by a personal butler. However, with a room at the Town House Galleria costing upwards of AUS$700 a night, it's unlikely you'll be checking in for a long stay.
Burj Al Arab – Dubai, UAE
Perhaps the world's most famous seven-star hotel, the Burj Al Arab is undoubtedly one of the most extravagantly luxurious hotels in the world. Each of the 202 duplex suites in this hotel offers personal helicopter airport transfer, a dream car rental service, and a 24-carat gold-plated iPad if you're that way inclined.
People with vertigo might want to steer clear however, as the Burj Al Arab stands about 322 metres tall, making it just a fraction shorter than Australia's tallest building, the Gold Coast's famous Q1. It's also built on a private island about 280 metres off the shore of Dubai's Jumeirah beach, just for good measure.
Pangu 7 Star Hotel – Beijing, China
The Pangu 7 Star Hotel is one of China's most incredible resorts, and prides itself on providing guests with "the finest of everything". That includes a stunning sky courtyard featuring a live Chinese orchestra and 21 private dining rooms, each individually styled and offering the finest in Chiu Chow and Cantonese cuisine.
The Pangu Plaza has been designed to replicate the form of a dragon, which is a highly honoured creature in Chinese culture and held in high-regard across the country for its wisdom and dignity. That's where the hotel gets its slogan, "a new dragon is rising".
So there you have it, three of the most luxurious and extravagant hotels on the face of the earth. It's unlikely that many of us will ever get the chance to see inside one of these vaunted rooms, but it sure is nice to dream, isn't it?