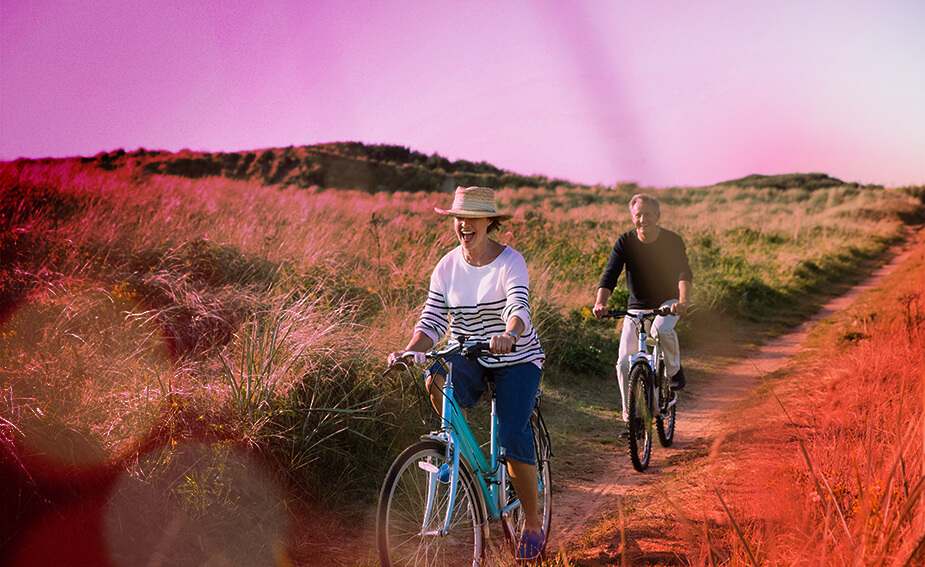 Untapped destinations if you're an 'off the beaten track' traveller
Some travellers want to explore more than the road most travelled.
For them, staple destinations such as Paris, Rome, London and New York are for more predictable travel itineraries. They want to explore the lesser-known cities – the Lisbons, Ghents, Gothemburgs and Bergamos of the world. They want to do travel their way, unlike anyone else. Sound like you?
One of the best things about travel is immersing yourself in completely unfamiliar territory – like a city or town that doesn't make it onto Lonely Planet's Top 10 lists. There's nothing wrong with walking in the footsteps of others from time to time, but isn't it more exciting to go off the beaten track and explore destinations you've never heard of?
If you're getting frustrated trying to snag a sun lounger by the hotel pool, why not try exploring a less popular city? In Bruges, you can eat mussels at an alleyway restaurant recommended by a local, then hop over to nearby Lille to explore dive bars and clubs that you won't find in any guide book.
It's time to do travel your way, bin your been there, done that plans and hit up destinations you've never seen on your newsfeed. To help you do travel in a way that's much more you, here are some lesser-known travel destinations that are just waiting to be explored.
Žabljak, Montenegro
Often overshadowed by its popular next-door neighbour, Croatia, Montenegro holds all the beauty of the Balkans without the crowds. You may have heard of Kotor or Budva – Montenegro's well-known coastal towns. But it's inland Montenegro that's definitely worth adding to your travel bucket list.
The town of Žabljak may only have a population of roughly 2,000, but this little area is situated right next to the incredible Durmitor National Park. It has incredible sights and activities for every type of traveller, whether you're an adrenaline junkie or more of a relax-and-soak-up-the-sun type.
Check out the Instagram tag for Zabljak
In the winter, Durmitor is a major ski resort, while in the summer it's a popular hot spot for rafting, hiking and other outdoor pursuits. For a more relaxed pace of activity, you can enjoy the easy cycling routes through its neighbouring towns, or enjoy a relaxing paddle in a kayak along the breathtaking Black Lake.
To end your adventurous day, duck back into the centre of town and treat yourself to dinner at one of the excellent national cuisine restaurants. We promise there won't be a McDonald's in sight.
Petra, Jordan
Consider yourself a bit of a history buff? Then Petra is the place for you. An ancient city in the south of Jordan, it's recognised as a UNESCO World Heritage Site thanks to its stunning, rose-coloured carved stones that have been standing tall since 312 BC.
Petra once had a thriving travel industry and welcomed visitors from every corner of the globe. However, due to the ongoing conflict in neighbouring Syria, Jordan and other close-by countries have seen a decrease in tourism.
The Department of Foreign Affairs recommends that visitors to Jordan exercise a high degree of caution while there, but if you're comfortable with that, this is the year to visit this magical, ancient city. Slowly gaining back its popularity, if you postpone your visit until 2020 or after, you might find yourself squeezing through crowds.
See if for yourself on Instagram!
Palomino, Colombia
If you're thinking of travelling around South and Central America with the intention of taking in some natural wonders, you've probably been told to visit the staples like Buenos Aires, Cartagena and Rio de Janeiro. Those places are great, but Palomino in Colombia is another, lesser-known gem you shouldn't pass by.
When driving through on the Santa Marta-Riohacha highway, Palomino might not seem to stand out much. But just past its main strip lies some of the world's most beautiful and natural landscapes. On one side, there's one of Colombia's most perfect beaches, and on the other – the isolated and sacred Sierra Nevada mountains.
Check out the some of the snaps from past travellers
Palomino is the ultimate secret getaway where you can immerse yourself in the local culture and really unplug (quite literally – the town has very limited WiFi). Here you can spend your days at the beach, whiling away hours at the shack-style bars and restaurants nestled among coconut trees. And when you feel like you need a break from the Caribbean Sea (if that's possible), head on down to the local river for a relaxing tube ride.
While tubing down the river, you'll see traditional tribal huts, local indigenous people, breathtaking mountains and a variety of colourful bird species. Expect your Instagram DMs to be flooded with questions on where you are!
Hallstatt, Austria
If you want to visit a fairytale village that's wedged between a glistening lake and the mesmerising Austrian Alps – Hallstatt is your place.
Once known as Austria's best kept secret, Hallstatt is starting to attract the attention of more and more travellers, and with good reason. In the summer, you can relax by the lake, feasting your eyes on the beauty of the sun's rays dancing on the top of the water and the vibrant flora of its surrounds.
Visit in winter and you'll be treated to mountains dusted with fresh white snow and the lake frozen with a glassy finish. If you want an unbeatable view of this natural beauty, head over to the Skywalk viewing platform for a view of Hallstatt from 360 metres above.
Some have already been sharing their experience on Insta.
When it comes time to warm up, you can't beat heading into a local restaurant – many of which boast these magical views – and treating yourself to a giant schnitzel or a mug of steaming hot chocolate.
We hope these lesser-known travel destinations have ignited your imagination and got you shaking up your travel bucket list.