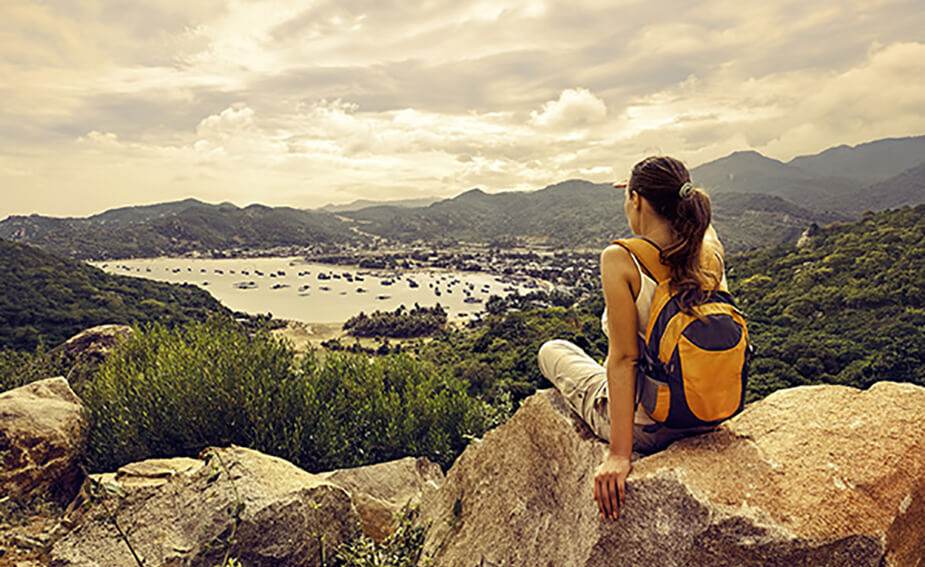 The 3 A's of the ultimate adventure holiday
Adventure.
There's something fascinating about the word – something exciting and enticing.
Adventure comes to those who seek it out, and chasing this dream of escape always makes for a great lifetime memory.
Before you set off, here are the three A's of adventure to keep in mind on your travels.
1. Action
For those whose heartbeats are inclined to pump fast, the thrill of an action holiday is like nothing else.
Where to go for action adventures
To experience a little action, you need only pop across the Tasman to New Zealand, where tourism and action adventure go hand in hand. For example, just less than two and a half hours south of Auckland lie the Waitomo Caves, and a great opportunity to go caving, rafting, tubing and climbing.
Looking at staying aboveground? Try ZipRider Alaska, the world's largest ZipRider zipline experience located in Icy Strait Point, Alaska. Think that flying fox in your old school playground was great? This one is 1.6 kilometres long, sits 91 metres off the ground at its highest point and can reach speeds of up to 100 kilometres per hour!
2. Altitude
How many people do you know have a fear of heights? It's a common phobia, so perhaps that's why altitude adventures are so exhilarating.
Where to go for altitude adventures
There is perhaps no greater a way to beat your fear of heights than to literally jump out of a plane. Combine this experience with your trip to Spain, utilising the company Skydive Spain, just southwest of Seville. After a short instructional course, you will be taken up to 15,000 feet (4.5 kilometres), coupled to a professional, and encouraged to jump out – free falling for about a minute, reaching speeds of up to 200 kph!
In Argentina or Chile you can go on a tandem paragliding adventure with Antofaya Expeditions. This company specialises in finding the best, most beautiful places to fly over, and keeps its groups small to increase personalisation. This could mean soaring over the Atacama Desert of Chile, Loma Bola of Argentina or plenty more stunning backdrops.
3. Animals
Not every adventure has to be about fast-paced, adrenalin-pumping thrill rides. Sometimes getting involved with the locals of your favourite holiday destination can be as exciting as any caving experience.
Where to go for animal adventures
Often proclaimed as one of the best bear sanctuaries in the world, the Liberty Bear Sanctuary near Brasov, Romania, is home to 72 different bears across 69 hectares of luminous forest. Though this area is most definitely not a zoo, visitors are able to come into the park to spot some bears and hear about the conservation and rehabilitation efforts being made to help them. Winter and summer have different entry times, so it's worth double-checking before you visit.
Elephant lovers, on the other hand, should head to South Africa to visit Tembe Elephant Park. This 300 square-kilometre region is situated on the Ivory Route, between Zululand and Mozambique, where elephants regularly migrate along their ancient pathways, as they have done for centuries. On a safari here you may also see the 'big five': lions, leopards, white rhinos, black rhinos and buffalo.
While surprises on an adventure holiday can be fun, you want to make sure your travel insurance has all your bases covered. Consider customising your policy with add-ons such as the Adventure Pack from Virgin Travel Insurance, which is available as an optional extra on our Comprehensive, Multi-trip and Domestic plans.
Where will you seek out your next bit of adventure?