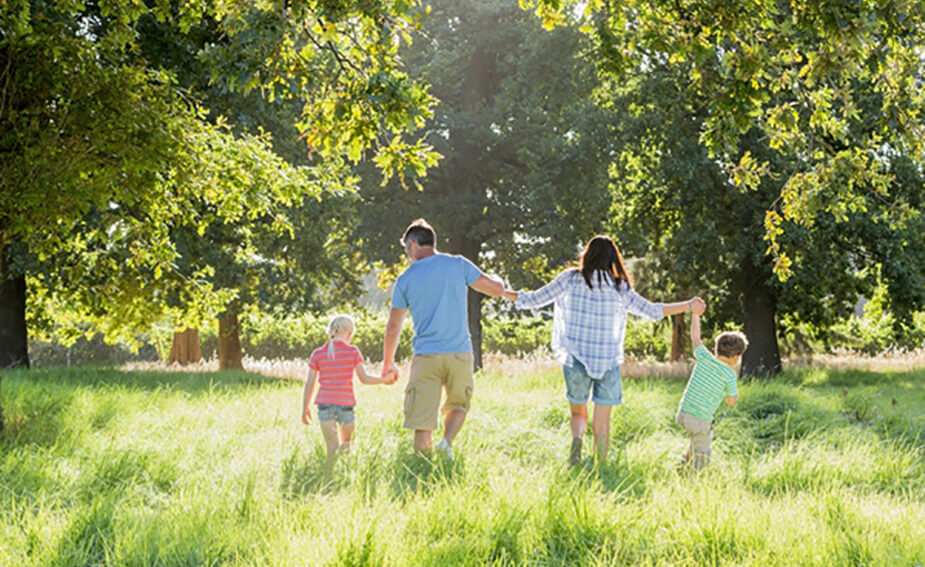 Tips for travelling cheaply with a family
Everyone should go on holidays, and children are no exception.
In fact, escaping with the kids could be a great way for them to increase their education. A study by the University of Nottingham confirmed this, stating that holidays for children could be a "significant source of learning".
That being said, when holiday costs plus flights start racking up into the thousands, travelling cheaply can seem like a pipe dream.
Here are five ways to save money when travelling with the little ones.
Travel insurance
For that extra peace of mind on your travels, travel insurance can be a real help. Children can be more susceptible to sicknesses and infection whilst on holidays, as their immune systems are still developing. In addition, accidents can happen – especially on those action-packed holidays.
When you purchase Virgin Travel Insurance for yourself, your children or grandchildren under the age of 25 (who are not in fulltime employment) are automatically covered, so long as they travel with you. Make sure you read the Product Disclosure Statement for the full list of inclusions and exclusions.
Transportation
On any overseas holiday, or even a trip to the other side of Oz, the first thing you need to organise is your flights.
The age of your child could define the price of their seat, or whether there is a price at all. When you fly with an airline such as Virgin Australia, babies under 23 months are classified as infants, and can travel for free on a domestic flight, so long as they occupy the same seat as you. For trans-Tasman or international flights, the cost is 10% of your own seat, not including taxes.
Children aged 2-12 also have cheaper seats on international flights, though not domestic.
You could get your tickets even cheaper if you book at certain times. Off-peak seasons always bring the costs down, though sometimes last-minute specials pop up in order to fill seats. Talk to your local travel agent to find out more about these limited-time deals.
-Who gets the discount? Children 12 years or younger, or anyone based on seasonality or last-minute deals
Cheap hotel deals
If you want to stay somewhere that doesn't look straight out of an 80s crime thriller, you will need to spend a bit of cash on your accommodation.
This can be expensive enough with just two adults, but when you add kids into the mix, you start needing more rooms. Or do you?
Many hotels, motels and resorts have fold out cots and couch beds, which you are able to organise in advance. Utilising these would mean you don't require an extra room. Some larger beds can also be split in two, making separate singles instead. The reception at the hotel of your choice can organise this for you.
As for cheap deals, there are plenty of websites around the place offering special holiday deals, most of which include accommodation packages. Companies such as Hoot Holidays make that their entire business, offering unique specials on resorts around the globe that you wouldn't find elsewhere.
-Who gets the discount? Babies and small children might be able to sleep for reduced rates if alternative bedding arrangements are available.
Theme Parks and Attractions
What child doesn't love interacting with dinosaurs, giraffes, slippery dips or water slides? While most themes parks and attractions will have cheaper rates for students and children under a certain age, look around for the bigger family discounts or multi-attraction tickets.
For example, in New York you could purchase a 'CityPASS', which allows you entry into six famous attractions for a single price. These include the Empire State Building, Guggenheim Museum and Statue of Liberty. Many other major tourist destinations offer similar deals, so make sure you look online for these before buying full-price tickets at the attraction itself.
-Who gets the discount? The whole family could benefit.
Related: Fun family holiday ideas
Home exchange
Finally, a home exchange could be your cheapest bet for accommodation. Websites such as HomeExchange.com offer a service where you sign up, list your home and find like-minded families also looking for a trip. You arrange dates, then simply swap homes for the duration of your stay! This way you can stay wherever you can find a home for next to nothing, truly living like a local.
As you travel on your holiday, keep an eye out for other great family or kids' specials, such as 'kids eat for free' or 'free for children under 5'. These options are available in most major tourist destinations, so long as you keep your eyes peeled (and your fingers on an internet search engine).
-Who gets the discount? The whole family could benefit.
How do you save money when travelling cheaply with the family?