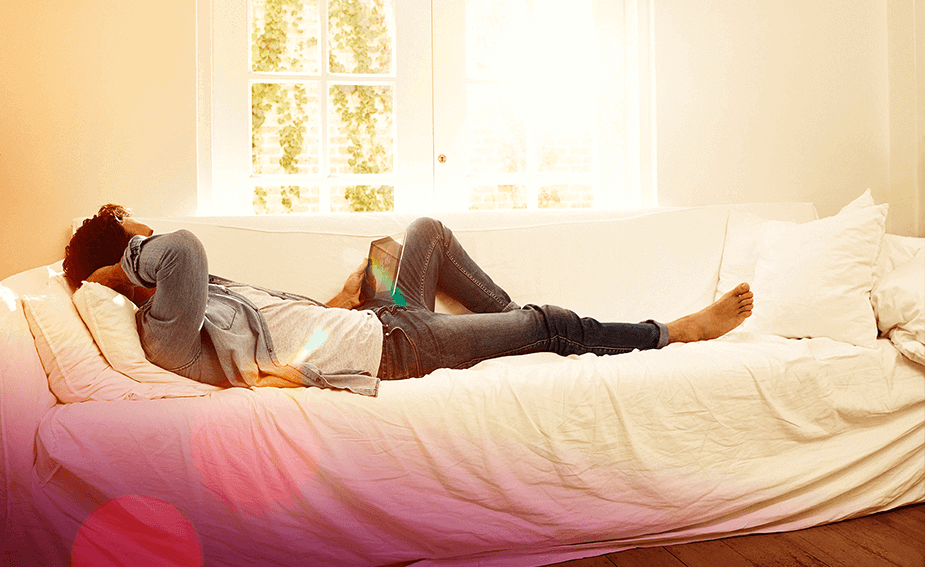 Should I renovate? Here's what you need to know
Ah, the humble home reno. It's almost a rite of passage nowadays. You know the familiar stories. You've just bought an old home that's got 'great bones' but needs a lot of work. Or perhaps you've been in your home for a while and want to freshen up your living space? Maybe it's time to move on so you're finally going to tackle that list of jobs, to increase the value of your home before selling? Or maybe you're a landlord looking to increase the rent and value of your investment?
There's lots of reasons to renovate, but it can also be a lot of hard work. So before you take the plunge, ask yourself a very simple question: should I renovate? Here's a few things to think about.
Why renovate your home?
There are many benefits to renovating:
It can add financial value to your home
You can tailor your home to your needs and lifestyle
You can buy in the location you want, even if it's not your dream home, and make changes to suit you
You can update your home to grow with you and your family
You can enjoy a modern update while keeping the charm and character of an old build
To answer the question 'Should I renovate?', be clear about what you'd like to achieve with your reno. And then think through all the considerations particular to your situation to decide if you can and should go ahead.
Before you start
If you watch reality TV, tackling a reno can look pretty easy. But there's a lot happening behind the camera you don't see. So before you pick up a hammer or call a tradie, there's a few things you should do.
Get advice – engage an expert early to get the right advice. Cover your bases by talking through your plans with a solicitor, builder, architect and conveyor.
Check with your local council – make sure you do all the checks for council planning requirements and building restrictions (such as a drainage diagram, easements, floor to space ratio, setbacks, site restrictions, heights, local area considerations, and heritage listed properties).
Get strata approvals – needed if you're in a unit.
Plan for the unexpected – expect unplanned building issues (where you can't do something you want) and allow for budget blowouts.
Do the math – ask yourself, what is your home worth now? How much do you think you could get if you make the changes you have planned? Are your plans – and budget – realistic?
What next? Well, it depends on why you're renovating.
I'm looking to buy, but the home needs a lot of work
You'll probably want to get things like electrical work, plumbing, floors and painting up to scratch before getting into the aesthetics, because that helps you work out your minimum spend. All those improvements you either need or want to make add up! Also, make sure you can answer these questions.
Will you need to use a builder to manage the job?
Where will you live while you renovate?
How do you fund the renovation AND get a home loan?
Have you had inspections done (building, pest, damp, asbestos, etc.) to minimise nasty (and potentially costly) surprises?
Surprises to look out for include:
Potential foundation problems
Rotting timber
Leaks in the roof and guttering
Plumbing leaks
Electrical issues
Sub-floor ventilation and drainage
Problems in the garage or other detached structures
I'm looking to improve my family home
If you're like the average home owner, you'll always have a list of wants when it comes to things around the home. As exciting as creating your dream home might be, try to think through the practicality of renovating.
What value are you adding? Be careful about overspending on things you value but won't actually increase your home's value
How much time will it take? Factor in the planning time for your renovations (and potentially getting council approvals) and the time it will take for your actual renovations (plus a healthy buffer – renovations often take longer than we expect!)
Where will you live? Are you OK living in a construction site or do you need to consider renting short term nearby?
Where will you put your stuff? You may need storage for your things while the reno is underway (for example, even just redoing floors means moving all furniture out).
Are you better off selling and moving? Sometimes we get attached to our homes and forget that it might just be easier and more cost effective to move on.
It's time to sell. Should I renovate before selling?
Of course you want your home looking its best when it goes on the market. But it's all about the bottom line. The trick is to maximise your resale value by updating what will matter. Think about how your selling price needs to cover initial value of your home, the cost of buying (like stamp duty and legal costs) and then the costs of renovations. And what are you hoping to get as profit to make it worth it? You might like to get a recent valuation done to help you get a realistic view of how much your improvements will add value to your selling price.
I own a rental and it needs a refresh
If you're looking to renovate a rental property, there are a few extra logistics to consider. First of all, can you renovate while it's tenanted or do you need to plan it to happen between leases? And what are you looking to achieve? Are you looking to just keep the place liveable (and keep the costs down) or do you want to increase rental income? Do you need to renovate in order to be competitive in the market and secure a tenant?
Then it comes down to doing the maths. Compare how much extra income you'll receive by placing a tenant sooner or increasing the rent to the cost of the renovation. And don't forget to factor in any tax benefits and rental property improvements depreciation you might get from renovating investment property. It's probably worth having a good chat with your accountant.
While we're talking tax benefits, can you write off home improvements on a rental property?
Are improvements to rental property tax deductible? Yes and no. If you're replacing same for same, then yes. However any improvements to your home aren't tax deductible. For example, if your oven breaks and you need to replace it, and replace it with a comparable oven, then you can deduct the cost of the oven. However if you decided to remodel the whole kitchen, improving on the value of your home, that expense isn't tax deductible.
If you're planning a renovation, get a home loan that's right for you. Enquire Now.