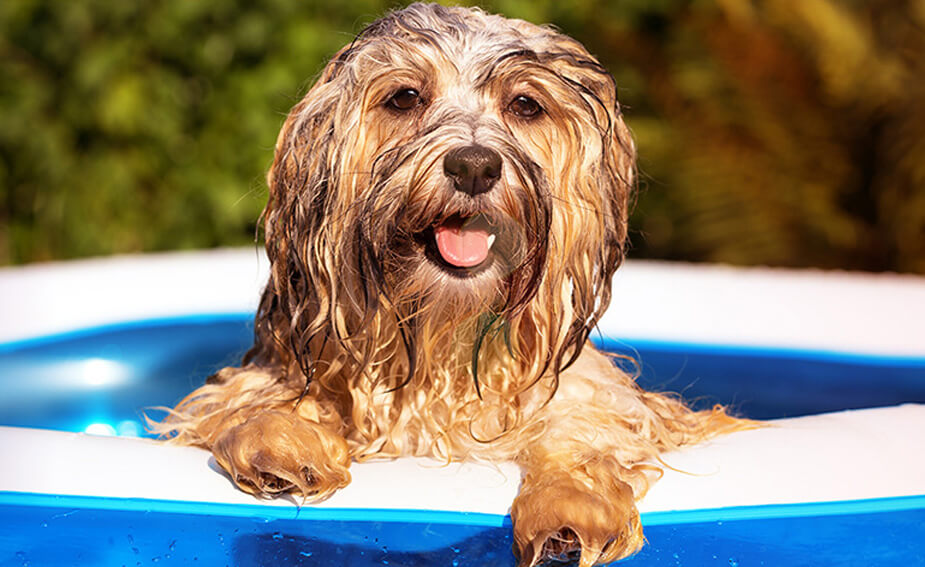 Where would your dog buy a home?
The needs of 'man's best friend' are sometimes downplayed when it comes to finding a new home. While suitable yard space is a staple, most aren't as quick to consider dog-friendly parks, beaches and neighbourhoods. So Virgin Money Reward Me Home Loans have compiled a handy list of Australia's premium pet suburbs that would get any tail wagging.
Sydney
Surry Hills: On the fringes of the CBD, Surry Hills is just a brisk walk from Centennial Parklands. With 158 hectares of certified puppy paradise, the Parklands are arguably one of the best dog-friendly areas in Sydney. On top of that, Surry Hills just wouldn't be Surry Hills without it's fair share of cafés for you and your four-legged friends to relax after a day out; including The Norfolk, Four ate Five or Kawa Café.
Leichardt: A little further to the inner-west, Leichardt is another great example of balanced inner-city and pet-friendly living. Featuring five off-leash dog parks, the Hawthorn Canal Reserve is a favourite among locals for the daily 'pupaccinos' served up by Café Bones.
Melbourne
Caulfield: Despite it's national prominence hosting the Caulfield Cup the town itself is a relatively quaint one, home to just over 5,000 residents south-east of Melbourne's CBD. Though the entire suburb is only 150 hectares in size, Caulfield features 3 off-leash dog parks, as well as the pet-friendly café Mr. Brightside.
Kilda: One of Melbourne's most iconic suburbs, St. Kilda is almost as close to the city as it is to the beach. There are 3 areas along the St. Kilda and St. Kilda West beaches where dogs can roam free, not to mention the abundance of cafés in the area with water bowls to boot, like Fitzrovia, West Beach Bathers Pavilion or Neighbours Cafe.
Brisbane
New Farm: Situated on a bend of the Queensland River, New Farm is only two kilometres from the heart of Brisbane's CBD. Notable for Powerhouse Park – a beautifully manicured, fenced dog park – the suburb also features Double Shot Espresso for a post-play drink.
Nudgee Beach: A seaside suburb on the outskirts of Brisbane, Nudgee Beach receives a mention due to it's fantastic Tuckeroo Park. Located next to a section of beach which is itself dog-friendly, Tuckeroo Park is also home to 'Doggy World', featuring a series of obstacles for those who have seemingly endless amounts of energy.
Perth
South Freemantle: South of both Freemantle and Perth, South Freemantle takes top spot for dog-friendly living in Western Australia. The entirety of South Freemantle beach is pet-friendly, joined by a grassy park – the perfect area for a picnic and play.
Adelaide
Piccadilly and Stirling: Small residential suburbs to the east of Adelaide, Stirling and Piccadilly share proximity to the Wright Road Dog Park. Featuring a whopping two acres of fenced-off, off leash area for your companions to stretch their legs, Wright Road also offers tunnels, as well as jumping and weaving equipment for the aspiring show dogs among your litter.
Darwin
Larrakeyah and Stuart Park: Another coupling of suburbs that have a dog park or two in common, Stuart Park and Larrakeyah are located in inner-city Darwin by one of the estuaries of the Beagle Gulf. Bordering the two, the George Brown Darwin Botanic Gardens is one of the few botanic gardens in the country that allows dogs to be walked off leash; not to mention providing one of the nation's only pet-friendly high teas in Eva's Botanical Gardens Café.
Hobart
Sandy Bay: Hobart – and Tasmania at large – have a fantastic number of dog-friendly facilities across the state. Sandy Bay is tucked in below Hobart on the edge of the Derwent River and features the closet pet-friendly beach to the CBD itself. It also contains an off-leash dog park and yet another stretch of tail-wagging sand at Kingston Beach.
Bicheno: Further north up the east coast, Bicheno is the last stop on our four-legged tour around Australia's suburbs. A quiet and secluded area, Bicheno is situated right on top of Denison Beach, which as you can probably guess by now is 100% welcoming to pooches.
Now that you're sorted with some residential treats to chew over, make sure you consider your mortgage. While your pup might not be able to help you crunch the numbers, you can find out how Virgin Money Reward Me home loans stack up today