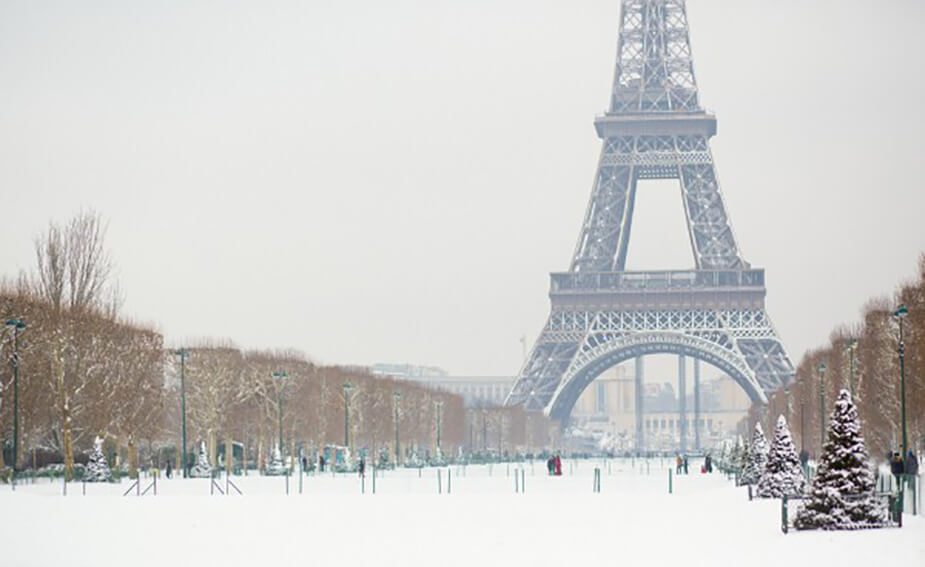 Dreaming of a white Christmas?
We Aussies have grown up with the imagery and ideals of a northern white Christmas, without the novelty of sitting around a fire sipping eggnog and watching the snow fall outside.
While a BBQ on the beach is something every Aussie can relate to at Christmas, every Australian should have making the trek to the north on their bucket list to see what the fuss is all about – and we think Europe is just the place to do it.
Here are three of our suggestions for the best places to spend a winter Christmas.
Vienna
Remember the fairytales of your childhood, with magical castles, twinkling lights and snowy footpaths?
They don't even come near to doing Vienna at Christmas time justice.
Vienna is truly a winter wonderland under a soft blanket of snow lit up by the glow of thousands of lights, with glittering Christmas decorations on every corner and carols playing in the streets.
If you can take your eyes off the visual feast on display, the markets at this time of year are world-famous for their decorations, sweets and hot drinks.
Head to The Rathausplatz for the Vienna Magic of Advent market, the Christmas village on Maria-Theresin-Platz or the Old Viennese Christmas Market on Freyung for a white December 25 you'll never forget.
Paris
The city of lights and love itself, Paris is one of the few places in the world that could truly rival Vienna for its postcard-perfect streets, innate European culture and deliciously festive foods.
A tourist favourite all year round, Paris multiplies its appeal with a dusting of fluffy white snow and lights that drip off awnings and rooftops like melting icicles.
Stroll up the Champs Elysees – then back again – take a ride up the Eiffel Tower and don your ice skates at the majestic Patinoir de L'Hotel de Ville.
Whatever you do, wherever you go, you can't shake the magic of Christmas in this city.
Edinburgh
Home of The Highlander himself, Edinburghians know how to deal with cold almost as well as they know how to impress with their white Christmases.
The ferris wheel is a staple of this European capital city Christmas, a spectacular circlet of lights set against the dusky backdrop alongside the looming castle high on the hill, and light sprinkled trees dotting the landscape.
City markets are a favourite, with additional sections specifically dedicated to kids and Scottish culture spread over St Andrews square in the heart of the city. Here you'll find the best of local produce from craftsmen, artists, chefs and other talented stall holders.
Be prepared for the unexpected this season whether it's a Christmas in the sun or the snow with Virgin Travel Insurance. Where would you like to spend a white Christmas?