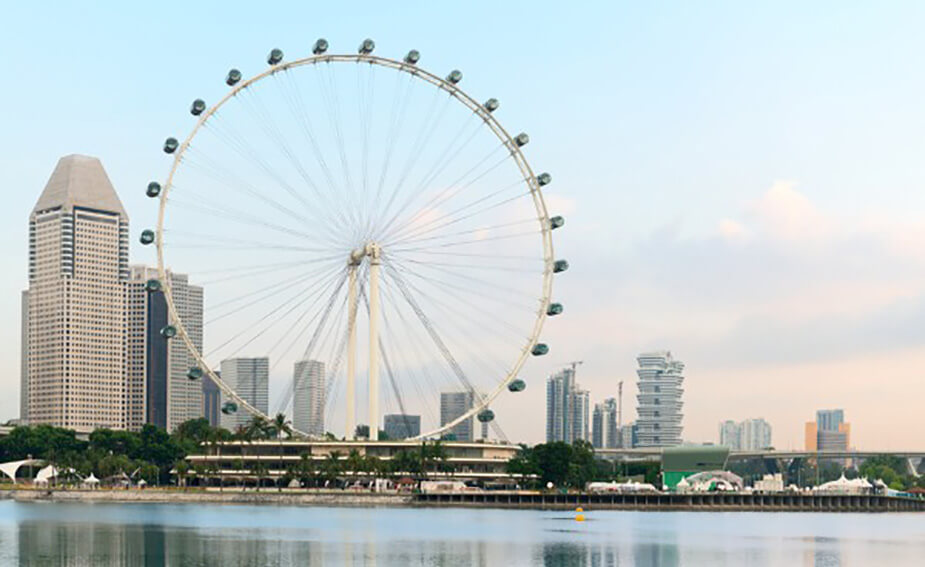 Famous Ferris wheels world tour
There's something magical about taking in a beautiful new city from the top of a Ferris wheel, gazing out over the bright lights and famous landmarks from hundreds of metres in the air.
Once the domain of state fairs and carnivals, Ferris wheels are now a major tourist attraction in some of the world's most-visited cities. Here is a quick global tour of some of the best and biggest Ferris wheels around – perhaps you might like to add one to your next travel itinerary?
The Singapore Flyer
The title of world's tallest Ferris wheel currently belongs to the Singapore Flyer, which was completed in 2008 and stands at a dizzying height of 165 metres (taller than the Sydney Harbour Bridge).
When it first opened, tickets for a ride on the Flyer cost upwards of AU$7,000, however, you can now take in the sights and sounds of Singapore from atop this mammoth Ferris wheel for less than $30.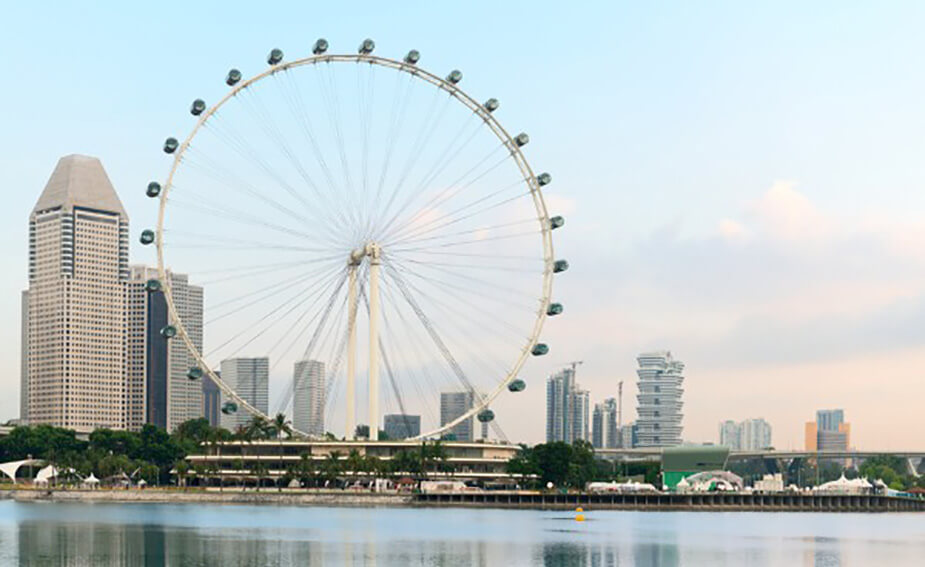 London Eye
Perhaps the most famous Ferris wheel in the world today is the London Eye, which stands over the South Bank of the River Thames and offers views of Buckingham Palace, Waterloo railway station and Big Ben.
The London Eye was originally built to celebrate the turn of the millennium, and was the tallest Ferris wheel in the world when it was opened on December 31 1999. The government initially planned for the London Eye to be a temporary attraction, however it proved so popular that the decision was soon made to make it a permanent part of the London skyline.
Tianjin Eye
China's 120-metre-tall Tianjin Eye Ferris wheel has the unique title of being the only Ferris wheel yet to be constructed over water, as it stretches over the Yongle Bridge on the Hai River in the city of Tianjin.
One of many incredible Ferris wheels located in China, the Tianjin Eye is particularly beautiful at night, when it is illuminated with lights that shimmer over the surface of the water.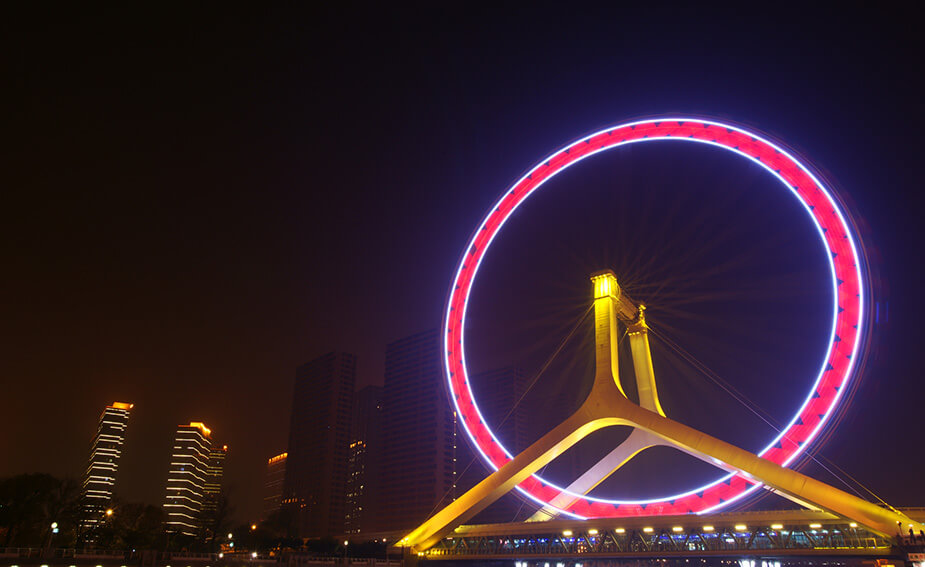 Riesenrad
Rounding out our list of the world's most famous and iconic Ferris wheels is the Riesenrad, which, since its construction in 1887, has become the oldest operating Ferris wheel in the world.
Located at the entrance of the Prater Amusement Park in Leopoldstadt, Vienna, Riesenrad has survived two World Wars and now stands as a symbol of human resilience and European elegance – certainly worth a ride if you find yourself in the City of Dreams.