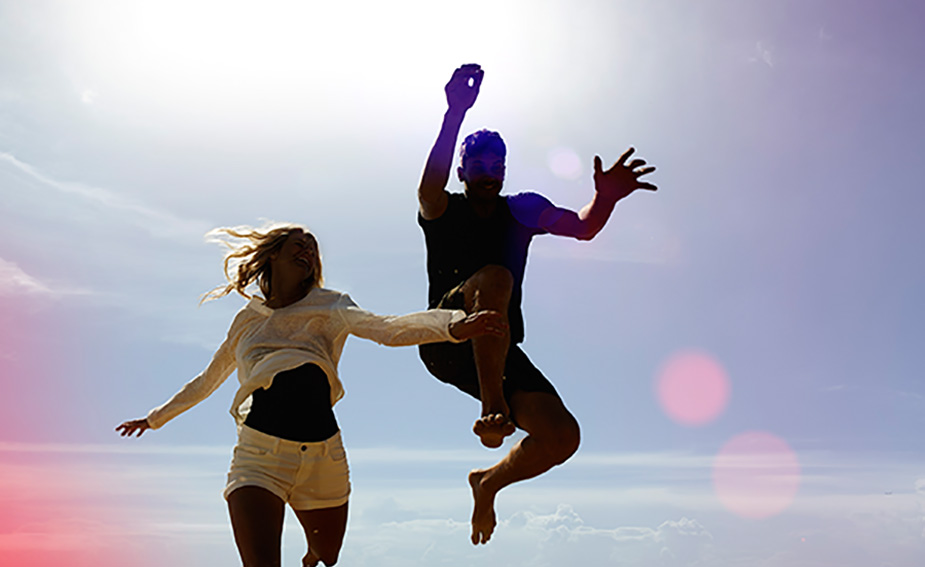 Buy with confidence: 8 steps to check you've got upfront costs covered
So, you're ready to buy a home. Awesome! You're confident you'll get a loan and you've been saving your deposit. Good on you. But is it enough? You might have a few questions. How much deposit do you need for a home loan? How much you can borrow? And what are the upfront costs of buying a home?
When buying a home, upfront costs can take you by surprise as they are above and beyond the purchase price. So, you need to know your numbers. The good news is you can figure them out in a few easy steps. With just a little bit of number crunching you can buy your new home, confident that you know the deposit you'll need and that you've got the money in the bank to cover your upfront costs.
Let's get started.
1. What's your purchase price?
The easiest way to figure out if you've got the deposit you need is to work backwards. Start off with the property purchase price you're setting as your goal. Use the maximum price you're willing to pay. It's always a good idea to check out what the properties in the area you would like to buy are selling for to check that your price expectations are realistic.
2. What's your LVR?
From there, determine what your LVR, or loan to value ratio, will be. This is the percentage of what you borrow compared to the value of the property. Many first time buyers aim for an 80% LVR or less to avoid paying LMI (Lenders Mortgage Insurance, an extra charge from the bank because your loan is a greater risk). Although if you're keen to get into a home sooner, many banks will lend up to 90% LVR, with some lending up to 95% LVR. Very few lend above that.
Something to keep in mind – if you need to pay LMI, you might not need to pay it upfront, as it could get added to your loan amount.
3. What's your deposit?
How much deposit do you need for a home loan? It depends on your loan amount and LVR. So, here's your first bit of simple maths – working out what your deposit will need to be using the following calculation:
Purchase price - (purchase price x LVR) = Deposit required
Do your savings meet the deposit required? If yes, that's a good start. If not, you might need to play with the LVR % or reconsider your purchase price.
Now let's look at what else your savings will need to cover.
4. What's your stamp duty?
Stamp duty is a tax you pay to the government when you purchase a property. It varies depending on which state you're buying in, and the purchase price of your property. You can estimate your stamp duty based on your maximum property price using our stamp duty calculator.
If you don't have enough savings to cover the stamp duty, you may be able to include the stamp duty component as part of your total loan borrowings.
5. What are your other purchase costs?
Don't forget to factor in all the other government, legal and bank costs you might need to cover as part of the purchase and sale of the property. These can include registration fees, title search fees, transfer of land fees, mortgage establishment fees and solicitor or conveyancing costs. As part of your due diligence, you'll also probably want to have a building and pest inspection done.
6. Don't forget about the real costs of moving into your new home.
Unless you've got a generous best mate with a ute, moving into your home won't come for free. You might also want to address any issues from the building and pest inspection before you move in? Or maybe you have some planned renovations which need to be factored into your savings?
7. Are you eligible for your state's First Home Owner Grant?
As a first homw owner, despite the long list of costs, you might get a little bit of money coming your way if you're eligible for your state's First Home Owner Grant (FHOG). You may receive a grant of up to $26,000 (depending on your state) to go towards the purchase of your home. Or your stamp duty might be reduced or waived.
8. Can I afford to buy?
It's time to crunch the numbers. Add up all the costs, less any benefits from your state's first home owner grant. This is how much money you need in the bank to be confident you can afford to buy your home.
Let's look at an example.
Kristy and Aarav have been saving furiously for their first home in Sydney and have $130,000 in the bank. They have set a property purchase price goal of $800,000, and are planning to borrow at 90% LVR. They are not eligible for a First Home Owner Grant. They are planning on making a few minor repairs before they move in.
To afford their new home, Kristy and Aarav will need to pay:
| | |
| --- | --- |
| Minimum deposit for home loan at 90% LVR | $80,000 |
| Stamp duty - | $31,490 |
| Other government costs | $300 |
| Conveyancing and solicitor's fees | $1,000 |
| Bank charges | $600 |
| Lenders Mortgage Insurance | $10,600 |
| Building and pest inspections | $1,000 |
| Minor repairs/improvements | $1,000 |
| Moving costs | $1,000 |
| Total: | $126,990 |
The initial costs of Kristy and Aarav's new home is $126,990. With $130,000 in savings, Kristy and Aarav are ready to buy! They'll even have a little left over for a nice bottle of bubbles to celebrate.
Have a deposit but still wondering 'how much do I need to get a home loan'? Let's chat about what home loan is right for you. Enquire Now.