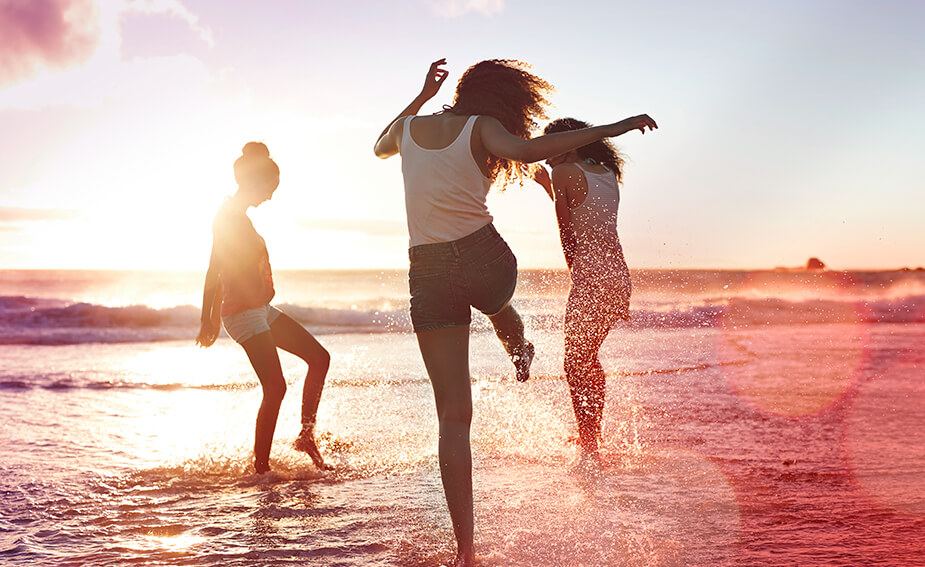 Private treaty sale: here's what you need to know.
If you're in the market to buy a new home, you probably know that there are two different ways to do so: an auction and a private treaty sale. You might have even started practicing your bidding-at-auction techniques (does anyone else stand in front of a mirror raising their hairbrush like an auction paddle, or is that just us?)
Although auctions have been a popular choice for sellers, especially in the big property markets like Sydney and Melbourne, it's not the only way to sell a home. In a cooling market, less sellers are putting their homes under the hammer and are instead choosing a private treaty sale.
So what is a private treaty sale, you ask? Or maybe you know the private treaty definition, but you're not quite clear on what it is or how the conditions of a private treaty sale may differ to an auction. Let us break it down for you.
What is a private treaty sale?
What does for sale by private treaty mean? You can define private treaty sale as a standard property transaction where a property is listed for sale with an asking price. Buyers can make an offer of a price and the seller decides if they accept that price. If they do, you both sign a contract of sale and are subject to the conditions of that contract. We know, it sounds a little dull – but it can be a bit more dramatic than you think.
Private treaty vs normal sale
Buying a home isn't like buying your weekly groceries. You can't just pop down to the shop, look at the price ticket, and pay at the checkout (although how good would that be?). It's a sale by negotiation where all parties must agree. First off, you need to know how much you can borrow and you can use our borrowing power calculator to find out. Next, you need to know what a fair price for your potential new home is. With this information you should understand whether seller's asking price is affordable, fair and right for you.
So if I offer the asking price the home is mine, right? Wrong.
Remember how we said it can be dramatic? Here's the twist: even if you offer the seller their asking price, they are under no obligation to accept that price. What? Well, until the ink on the contract is dry, the seller isn't locked into selling. The seller might decide since you've accepted their asking price, they've priced it too low and want to increase the price. Or they might receive multiple offers, and it's totally up to them which one they choose, whether it's the highest offer or not. And even then the sale could be subject to conditions, although these conditions usually benefit the buyer.
You're also under no obligation to offer the asking price. You can offer considerably less and still have an offer accepted. This is where the art of negotiation comes in. It can be like playing poker crossed with a game of chicken – go too high and you might have overpaid, go too low and you risk another offer being accepted.
If you're wondering how to get the best price, make sure you do your research. Take a look online and see what similar properties have sold for in the area. If there is work to be done to the property – for example, a new kitchen or bathroom – you can use that as bargaining power to offer less.
Private treaty vs auction: what's the difference?
Auctions are a totally different ball game from the sale type 'private treaty'. Interested buyers bid on the home at the same place, at the same time. When a home goes to auction, it will sell to the highest bidder as long as the reserve price is met – that is, the minimum price the seller is willing to accept (which is set before the auction starts but the bidders don't know).
You know exactly what your competition is offering and you have a chance to raise your offer. Which is the main reason a seller chooses an auction versus private treaty – they're hoping that competition on the day will trigger a bidding war and drive up the price.
Once the hammer falls, the deal is done – the home is yours. That makes it pretty important that you've got all your ducks in a row and know the ins and outs of buying at auction.
So why buy through a private treaty sale?
First of all, you might not have a choice. It's up to the seller to choose how they want to sell their home. Some sellers believe an auction will get them a better result, while others are uncomfortable with the 'all or nothing' approach of an auction. If the bids on the day don't reach the reserve, there's no sale. Which can be good for you – with a private treaty sale you may have room to negotiate on both price and conditions.
And since you control your offer in your own time with a private treaty sale, it can make it a bit easier to get your finances in order, like understanding your loan to value ratio (LVR), calculating your upfront costs, or even working out if you'll be eligible for the First Home Owner Grant (FHOG).
What are the conditions of a private treaty sale?
If you can buy through private treaty, the conditions are better for the buyer and empower the seller slightly less. In a nutshell, though you should still do your due diligence, conditions of a private treaty sale usually reduce your risk.
First of all, you get a cooling off period, which is where you have a certain time frame to change your mind and pull out of the contract. Although it will cost you around 0.25% of the value of the home if you change your mind after the sale, it can be a welcome lifeline if you realise you're not in a position to buy or your circumstances suddenly change. The other conditions are up to you when you make an offer.
Typical conditions you might ask to be part of the contract include the sale being subject to a building and pest inspection, and also subject to finance approval. So if your finances aren't in place, or the bank values the home at less than you anticipated and won't lend you as much as you need, you don't need to panic. You also don't need to spend money on getting inspections done before you know whether you've been sold the home.
You can even make a contract subject to the sale of your existing home or propose an extended settlement period (that's how long it takes before the sale becomes final and you get the keys). It all comes down to what the seller is willing to accept.
The home I want is up for auction. Can I buy it through a private treaty sale?
If you're really keen on a private treaty sale, but the home you want is up for auction, you might just have to wait and keep your fingers crossed it gets passed in at auction. Of course, you can make an offer prior to auction, but it is typically subject to the same conditions of the auction – so you don't really reap the benefits of a private treaty sale. But if the home goes to auction and the bids don't meet the reserve, the seller may then choose to sell by private treaty sale. And on the back of a booming market, you might find an inflated seller view on what their reserve price is versus what the market is actually willing to pay.
Ready to buy through a private treaty sale but still have some questions ? Let's chat about how we can help you get your new home. Enquire Now.