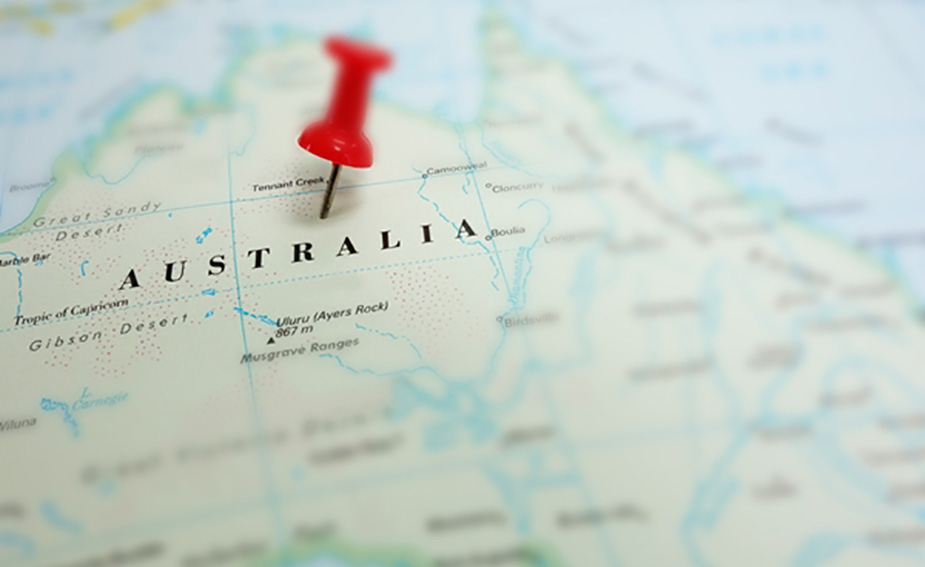 5 reasons to retire in Australia
When you think of Australia, you think of many things.
Kangaroos, Ayres Rock, the Sydney Opera House, flawless beaches and the cosy ongoing debate with New Zealand over who invented the pavlova.
Don't get us wrong, we have more than our fair share of hard workers in Australia, but we more than make up for it with our appealing non-work attractions and adventures.
That's why it's the perfect place to retire. Not just a city or town made for relaxation and enjoyment, but a whole country. Here's just five reasons why this big island is the best place in the world to retire.
Our super is super
In the 2014 Melbourne Mercer Global Pension Index, Australia leapfrogged up the international super rankings to reach second place. Just one year prior we were third best.
We improved over the year due to the increase in the superannuation guarantee (SG), which went from 9.25% to 9.5%. This will remain stable for a time, but will continue to increase in 2021, all the way up to 12%.
Denmark still deprives us of that number one ranking, but who knows what next year holds?
Life's a beach
No really, with more than 30,000 kilometres of coastline, those sandy shores you've been dreaming of all your life can be a reality.
In a landlocked country, retirees would have to travel to spend their days enjoying the murmur of the ocean and sands as golden as their years. Australia, on the other hand, is sea locked. Drive in any one direction and you'll eventually reach the sea, or simply move to the coast and soak it all in as often as you like.
A helping hand
With our superannuation currently sitting on 9.5% and set to rise, Australia is a tall poppy in the super world.
Worldwide, the employer contribution figures vary, with next-door-neighbours the kiwis acquiring just 3% on top of their wages from employers, according to NZ tax website the Inland Revenue Department. In the UK, the compulsory employer contribution stands at a minimum of just 1%, and is set to rise to 3% from 2018, according to The Pensions Regulator.
Your own personal super contributions are another key to your retirement savings, but no one will deny how handy that injection from your employer would be!
Live like an Australian
Forget lifestyles of the rich and famous, people are moving to Australia and settling down for the lifestyle of the Land Down Under.
The annual Expat Explorer survey took a look at more than 9,000 expats in over 100 countries around the world this year and found Australia in 12th place in terms of quality of life – and fourth for the experience. Almost half (46%) of expats surveyed moved to Australia to improve their quality of life and 36% went for the weather (45% of all those who moved to Aussie were from the rain magnet that is the UK). While most countries attract new denizens for career purposes, many of those moving to Aussie are coming for the experience.
So when you take that experience and match it with the opportunities of the retirement years (road trips, cruises, golf on weekdays), retiring like an Australian just seems to make sense.
Do it for your tastebuds
You simply haven't lived until you've swirled a glass of rich Pinot Noir in your hand and felt its velvety texture on your tongue as the golden sun sets on your late lunch in South Australia.
Australia consistently hits the top 10 lists for winemakers worldwide, offering something special for just about any type of this fabulous drop you could imagine. Then there's the growing craft beer industry, the plethora of Hatted restaurants, the seafood plucked straight from our waters and the tropical fruit that grows in abundance in the north of the country.
Retirement is all about enjoying yourself, indulging in the things you love – and who doesn't love food?
To get the most out of your retirement in Australia, find out how to maximise your superannuation.
Why do you want to retire in Australia?