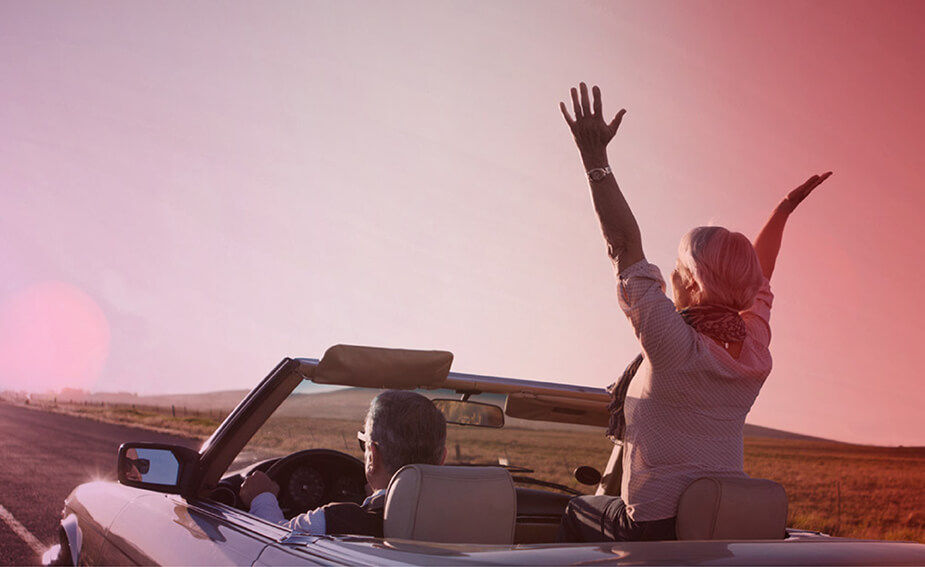 5 secrets to retirement success
Even when financially prepared for retirement, many people can be unprepared for the psychological and social changes that occur. Here are some tips for retaining a sense of purpose and pleasure in life after work.
1. Make a bucket list
Reflecting on what matters most to you and identifying life experiences that reflect your core values can help give you a sense of purpose and a reason to get up every morning. Don't know where to begin? No sweat; the Stanford School of Medicine has prepared a cheat sheet.
2. Accumulate life experiences rather than things
Do you want to be rich or live a rich life? There is a wealth of research to support the idea that money spent on doing makes people happier for longer, rather than money spent on having. Here's an interesting research paper on just that: If Money Doesn't Make You Happy Then You Probably Aren't Spending it Right.
3. Keep your mind fit
Every brain changes with age. Mental decline is common, and it's one of the most feared consequences of aging. But cognitive impairment is not inevitable. According to the Harvard School of Medicine, "brainy activities stimulate new connections between nerve cells and may even help the brain generate new cells".
A wonderful provider of learning opportunities for seniors is U3A – University of the Third Age.
4. Keep your body fit
Regular exercise keeps you fit, increases flexibility, boosts your moos and safeguards your long-term health; and all you need to do is put one foot in front of the other. Walking is good for you. In its recommendations for older Australian's, the National Ageing Research Institute says daily walking results in a significantly lower risk of dementia in men.
According to the Australian Institute of Health and Welfare, if all Australians did an extra 15 minutes of brisk walking for at least 5 days each week it would reduce the burden of disease attributed to physical inactivity by 13%.
5. Have fun
Our social health is as vital as our physical and mental health. When we join groups, meet new people and share interest we are much less likely to get depressed, and life in retirement becomes something to enjoy, rather than dread. Plus you will slow down the ageing process, feel younger and maintain better health.
Eva Bennett is a retirement presenter, trainer, professional speaker and author, with over 25-years' experience in running public speaking and personal development programs. This article is adapted from Eva Bennett's blog.