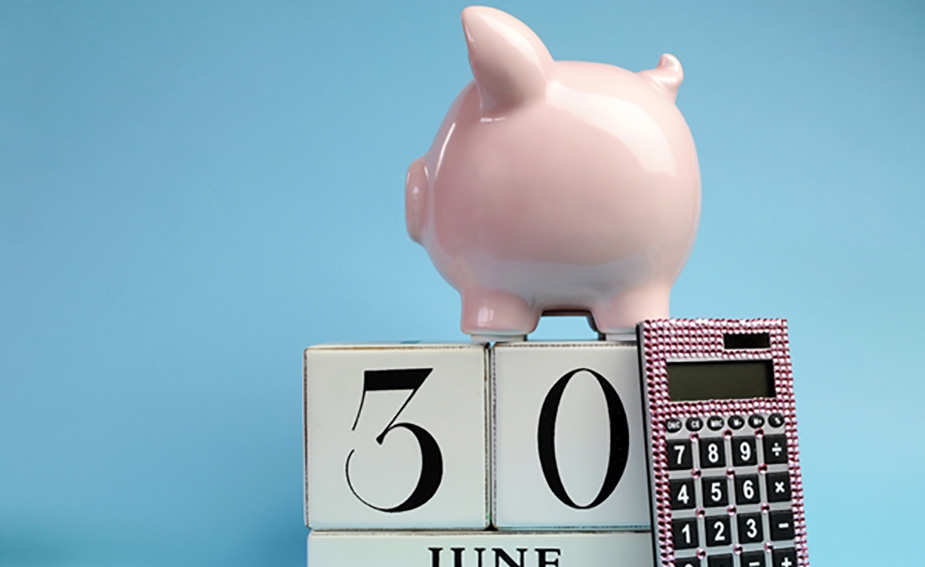 5 things to do at the end of the financial year 2015
Get your party hat on, streamers strung and over-sized novelty glasses ready and start counting down the seconds, because it's the financial New Year's Eve!
It's unlikely that anyone really celebrates the occasion – except perhaps accountants – but you should at least acknowledge June 30 with these five checks.
Get ready to lodge your tax return
The tax season runs from July 1 to October 31 in Australia, which is when you need to lodge your return for the financial year that ended on June 30. If you lodge this after the window has closed, you may face a penalty from the Australian Taxation Office (ATO).
Make sure you have the necessary documents ready to go, such as your income, any investment information or other items that may have affected your finances over the year.
Review your year in savings
If you've spent the last year carefully cutting coupons and watching out for sales, then there's no better time to check your progress than at the end of the financial year.
Have you saved as much as you thought you would by now? Are you on track for a larger goal? Could you afford to put more away? Do you need to cut back on how much you're setting aside? Are there any opportunities to create more savings?
These are all questions to ask yourself and review. Many young Aussies are saving for homes, holidays, new cars or perhaps just a $350,000 burger, so a good savings plan may help you get there.
Plan your next year in savings
That said, now's the time to draw up new plans. Don't just stick to your old ones because that's what's worked in the past.
If your circumstances are changing within the next year you'll need to factor this in. If you don't already have a savings plan, start by setting a realistic goal and working backwards from there, looking at ways to make this happen. Be sure to make a spreadsheet about your goals so you can check back throughout the year and review again in 12 months time.
Check up on your superannuation fund
Just because your retirement savings won't help you buy a new set of wheels now doesn't mean you shouldn't be thinking about it.
Take a look to see how much you have tucked away already. Perhaps you have some cash you can add as a personal one-off contribution? You could even look at increasing how much you invest through your earnings via a salary sacrifice.
Also have a look at how your fund is performing. If it's not up to the market standard you might want to look at alternative options, including those available at Virgin Super.
Related: How to reduce your tax through Super
Celebrate
Perhaps those accountants are on to something after all.
Maybe, just maybe, the end of the financial year and the start of the new one is something to celebrate.
You've just made it through a year of saving and juggling expenditures and income. If you've taken the time to keep track of all of this then it might be time to congratulate yourself with a little indulgence. Leave the tacky glasses where they belong and take yourself to the spa, buy that pair of boots you've been wanting or book in a helicopter ride. Because after all, money is to be enjoyed!
Will do all of these things at the end of the financial year 2015?