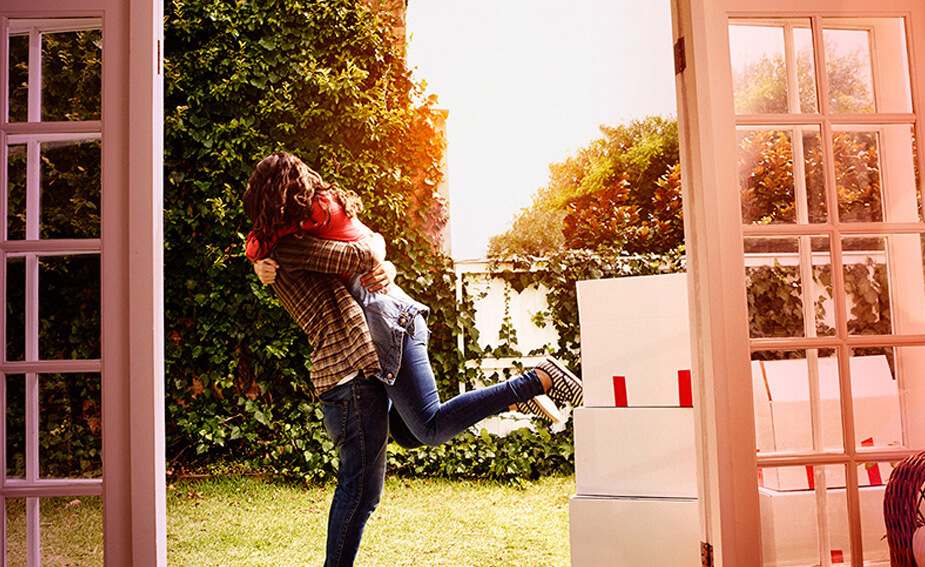 Gen Y downsizing the dream
Top 5 Gen Y dreams
Buy my first home (37%)
Set myself up financially for retirement (29%)
Travel overseas (21%)
Buy my first investment property (20%)
Become financially independent (18%)
OWNING a home is just as much the "Great Australian Dream" for Gen-Y as it was for their parents and grandparents; but with rising property prices and increased living costs, younger Australians are rethinking the dream.
According to a report by the Financial Planning Association and social research group McCrindle, buying their own home is the top financial goal for 37% of Gen-Y Australians – nearly twice as popular as saving for an overseas holiday (21%) or becoming financially independent (18%).
More than 20% of Gen Y – often referred to as Millennials – aim to buy their first home within the next year and 20% also nominate buying an investment property as one of their top financial goals.
Social researcher Mark McCrindle says Gen Y (aged 22-36) is opting for apartment living over the "big home with garages to store all their stuff".
"People are opting to live in higher density areas for the sake of convenience and location – within close proximity to transport and restaurants," McCrindle says.
"Forty years ago the average house price was around 5 time's average earnings and now it is almost 10 times the average annual full-time earnings."
He says Gen Y has the least wealth of the working generations – they make up 15% of the population but own just 7% of the nation's wealth.
"This is why Gen Y is reinventing the Aussie Dream and while they do still like the idea, it is not the big home with the back yard in the suburbs," McCrindle says.
Setting up for retirement
The research found accumulating wealth over the long-term is another high priority for Gen-Y; 29% rank "setting myself up for retirement" as a major financial goal. More than 30% of Gen-Y respondents say not having enough money to retire is one of their greatest fears.
According to the latest Financial Fitness of Australian Workers report, commissioned by Map My Plan, Gen Y workers' greatest financial fears include being unable to afford to buy a home or fund the lifestyle they aspire to, not having enough emergency savings and being without an income should they lose their job.
But Gen Y is the generation most likely to save more than 10% of their income each month and more likely to have income protection insurance than other generations.
"Emerging as the next 'sandwich generation', taking care of both their children and their parents, they are more worried than other generations about supporting their parents' needs as they get older and about being able to take time off work to care for a baby or other family members," the report states.
Rough plans but no map
According to Map My Plan's research Gen Y workers are more likely to have a financial plan than either Gen X or Baby Boomers; but it's likely to be a "rough" plan and chances are they've turned to family and friends for help developing it, rather than a professional adviser.
In fact, about 60% of working Australians have never used a financial planner, and a quarter of those say it's because 'it's not necessary'.
Yet "you are almost 4 times more likely to be financially fit or super fit if you have a financial plan" and almost twice as likely if you currently use a financial planner compared to those who've never used one.
"Those with a comprehensive financial plan are much more likely to feel comfortable with their current level of long term savings and investments," the report states.
Financial Planning Association CEO Dante De Gori says one of the major concerns raised in the McCrindle report was that 63% of Australians – from all generations – "don't have a plan to do something about their dreams."
"Financial planning is about so much more than solving money problems; it is about identifying your life goals, hopes and dreams and putting in place a financial plan to get you there," De Gori says. "Like having a personal trainer, the accountability and structure can make the difference between a dream, and a dream that becomes reality."
If you'd like to talk advice with Virgin Money Super, call 1300 652 770
This article first appeared on the website of Mercer, our superannuation partner.