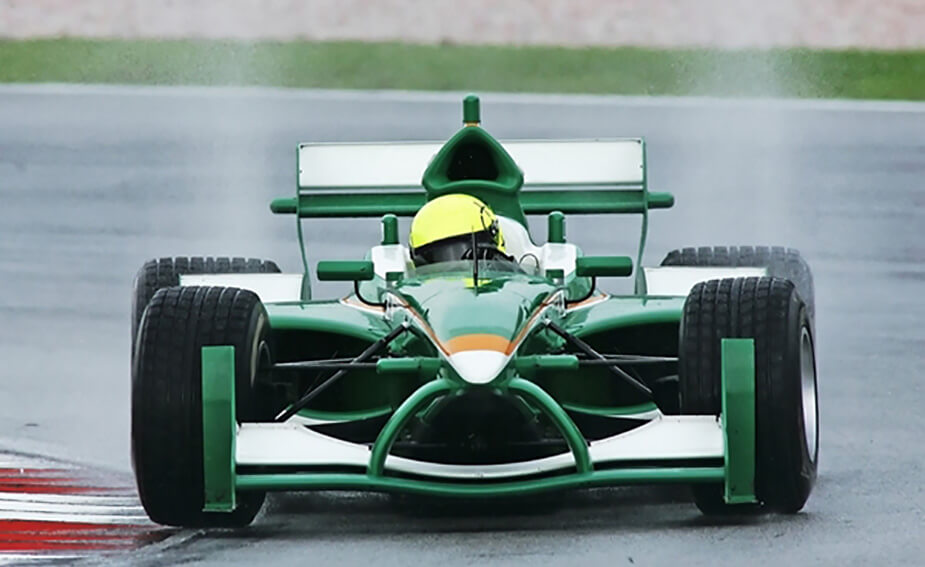 3 excuses to go to the Grand Prix in Malaysia
Malaysia – a melting-pot of ethnicities, colourful festivals, lush forests, endless beaches and… Formula 1 racing?
When you think Grand Prix, Malaysia most likely isn't the first place that comes to mind. The name of the race is French (meaning 'big prize'), the cars are German and Italian, and the winners are English as often as not.
Yet with the F1 Grand Prix taking a turn in Malaysia from March 28 – 30 this year, it might be time to hit 'refresh' on those assumptions. Melbourne's Albert Park is kicking off this year's World Championships, and the second round is taking place in this South-East Asian paradise at the Sepang International Circuit (SIC).
If you're looking for three excuses (some would call them 'reasons') to book in a trip to Malaysia for the big race, read on…
1. Go for the race itself
Do it for the history, for the experience, or just for the sound of the turbo engines revving up at the starting line.
The SIC held its fist Grand Prix in 1999. With 56 laps of just over 5.5km each, the drivers will race a total distance of 310.41km in less than two hours of rubber-burning, petrol-guzzling, I-should-quit-my-dayjob-and-race-Formula-One action.
Petrolheads will love the cars. Part ordinary road car, part jet fighter, each machine is a feat of incredible skill, engineering, and a touch of magic. Formula One drivers could easily hold their own with the world's top athletes, as they have to undergo rigorous cardiovascular training and intense diet plans to get in shape – and it's not just so they can look great in those jump​ suits. They've got to be totally on form for each race, because drivers can typically sweat out up to 3kg, especially during the hotter laps of a race.
Everything from the fuel load and tyre wear to steering wheel design and pit stop decisions can make or break a team's shot at F1 history, meaning this series of hot laps is far more than big boys playing with big toys.
Rule changes are shaking things up this year with the introduction of new 1.6L turbo engines as well as new aerodynamics and rules around the racing fuel.
Other special features of this particular race include a bevy of attractions for the spectators. A 3D exhibition will make its debut with a history of the sport in Malaysia, while fans can gather in nearby Kuala Lumpur to meet some of the drivers, watch the street demo or enjoy the pre-race concert at the iconic Petronas Twin Towers.
2. Go to see Malaysia
Waters so clear they seem to glow, sand so white it's hard to look at, and a cityscape so jaw-dropping it looks as though it was built by the same beings that built the pyramids (aliens, obviously).
But really, this country is the stuff travellers' dreams are made of, and any excuse to book a ticket to Malaysia is a good excuse.
Start with a visit to the aforementioned Petronas Towers – the tallest of its kind in the world at 451.9m. Get out of the city by heading an hour inland to the Genting Highlands for a resort experience packed with hotels, theme parks, dining, casino and retail attractions, then stop on your way back at Taman Negara for a stroll through prehistoric rainforests.
3. Go because you can
Malaysia is surprisingly affordable.
If the Economist's Big Mac index is anything to go by, Malaysia is the third cheapest place in the world to buy one of these burgers due to the current exchange rate – definitely cheaper than this $350,000 burger in London anyway.
Convert those Aussie dollars into the local ringgit currency and you'll be double checking your receipts to see if they undercharged you by a whole digit. Five-star hotels, dinners and drinks are all more affordable on a stronger dollar – which will leave you plenty of spare change to cover your travel insurance and other holiday essentials.
What's your excuse for going to the Malaysian Grand Prix?