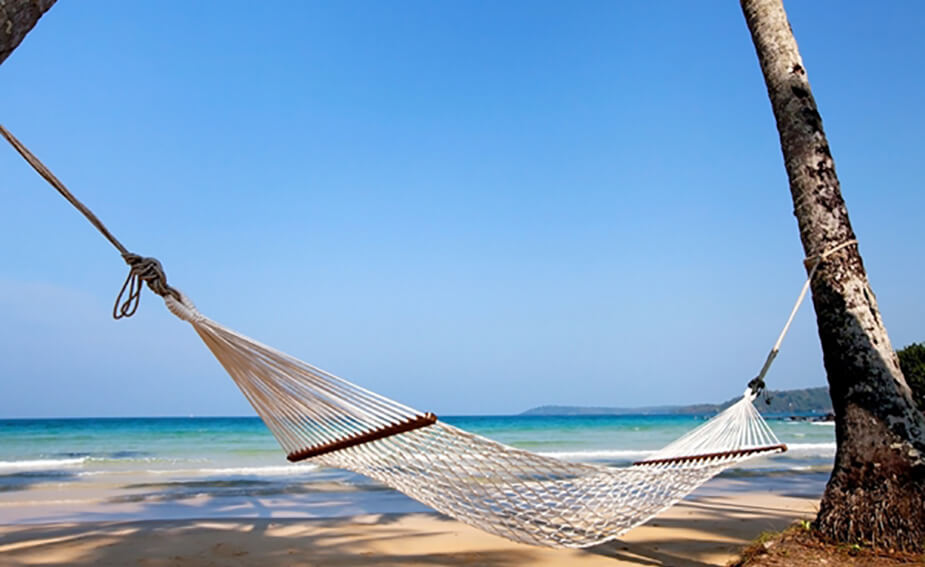 3 reasons why you need a holiday – STAT
Australia, listen up.
You're in need of a holiday – you know it, we know it, your boss knows it but probably won't tell you, and that mojito on the beach has been waiting long enough.
Travel company Expedia surveyed Australians and found that we are a nation of 'holiday deprived' workers. Despite the 20-day allowance for holiday leave most of us are given, the average Aussie used just 15, landing us in 3rd place for countries who don't claim all those juicy days off.
If that's not reason enough, here's three more on why it's time you should email your boss with that request. And don't forget to consider the travel insurance options available through Virgin Travel Insurance.
Take a break, take a holiday
Australians are surprisingly (or not) good at stressing.
The Australian Psychological Society releases an annual report on stress levels around the country, and 2013's results show that without a doubt, we could all do with a sun-drenched relaxing break.
Overall, Aussies reported lower wellbeing, job satisfaction and levels of interest in their job than in the previous two years. On top of that, 73% said stress had some impact on their lives, and 17% said it was having a very strong impact.
Soak up some vitamin D
Whether you actually know what it does or not, vitamin D is something we all know we need.
It helps keep your calcium levels in your blood regular and supports a healthy skeleton and bone growth, according to Osteoporosis Australia. Most of us get our vitamin D dose from the sun, however despite Australia's blistering temperatures, many of us don't get the levels we need.
While some of the world's sunniest places might not be quite so appealing (the Sahara Desert could really do with a few beaches), there are plenty of sunny spots around the world to escape to embrace your inner lizard and spend hours in the sun – with sunscreen, of course.
Ditch the screen
How much time do you spend in front of a screen? Watching TV, on a laptop, phone, tablet – maybe even the digital display on your fridge.
Medibank put the country to the test and came up with some shocking results. After asking 1,505 Australians to estimate how much time they spent in front of a screen, the results came in showing that average was about nine hours a day for adults, which includes both work and leisure time. That's almost 40% of your day with your eyes glued to a mosaic of pixels.
Depending on your preferences, holidays are all about natural scenery, the interior of historic and interesting places such as museums, indulgent foods and staying up past your bedtime. In fact, one of the few excuses to look at a screen while on holiday is when it's through the lens of a camera, capturing the memories of that time you finally used all of your holiday leave!
Get out there and embrace it.
Why do you need a holiday?